Energizer EnergiStick AP250MN Mini-USB Blackberry Battery Booster
By
The Energizer EnergiStick Phone Charger
Last week at CES 2010 we talked with Energizer and they gave us a couple EnergiSticks to try out on our BlackBerry Bold and Plam Pre smart phones. The EnergiStick is the latest addition to their 'Energi To Go' line of products. The product is pretty self explanatory as it is nothing more than a rechargeable Lithium Ion battery pack that comes pre-charged and ready to give you up to 30 minutes of talk rime or 40 hours of standby time.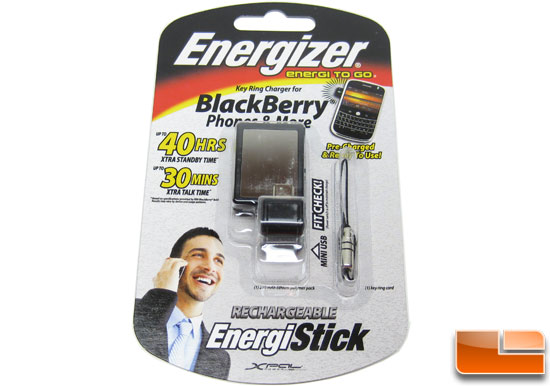 The EnergiStick itself is a 250mAh lithium polymer pack with a mini USB charger on it that works with the following devices:
Blackberry:

Bold/ 8100/8300/8800 series and more.

Motorola:

KRZR k1 / KRZR MAXX K3 / SLVR L6i / SLVR L7 / SLVR L72

HTC:

Touch/ S620/ P3470 series and more.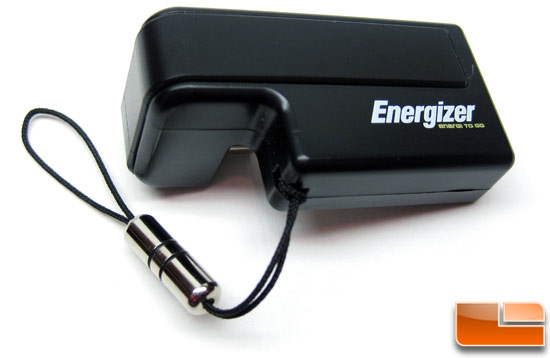 The Energizer EnergiStick comes with a key ring cord that easily attaches you your key ring and then it easily removed by just twisting the metal section until it comes off. At just 1.8″ x 0.95″ x 0.93″ in size and 0.5oz in weight, the EnergiStick is pretty small and won't take up too much space on your key chain.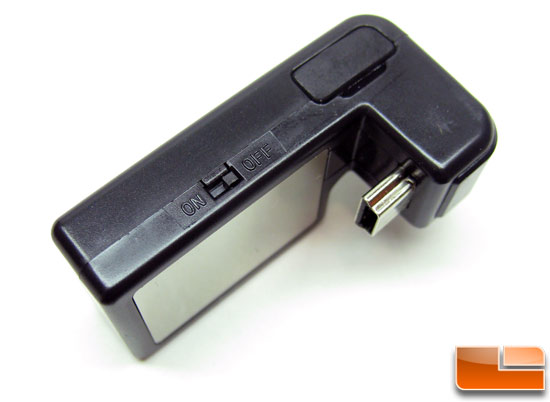 The EnergiStick features an on/off switch that allows the EnergiStick to hold a charge for months. It is also designed for pass through charging (the power switch must be turned on) as it features another mini USB port under the little side cover seen above. It took roughly three hours to charge the EnergiStick when it was fully drained. The inside of it also has a mirror finish that might come in handy for women that would like to make sure their war paint looks good.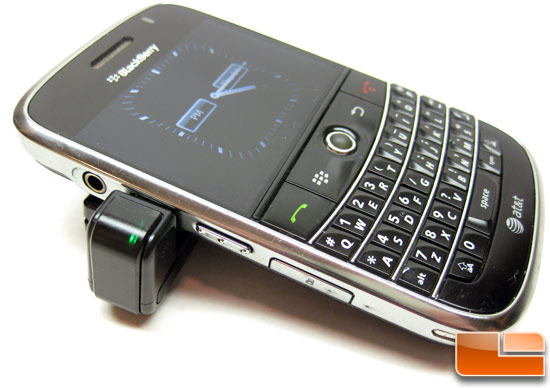 The Energizer EnergiStick comes with a 'Caution' on the box that says you can not use the EnergiStick to charge or power a dead battery. There must be some power remaining for the EneriStick to perform safely and properly. Failure to follow this cauationary statement sounds like it could cause damage to the EnergiStick. Once you ready to use the EnergiStick you can turn the device one. When you turn it on you will see a green light turn out that means it is ready to be plugged into the device you want to help charge. After you are done using the EnergiStick you can recharge it 100's of times and when charging a red light will appear. When the EnergiStick is done charging the red light will turn off, which lets you know the battery is full.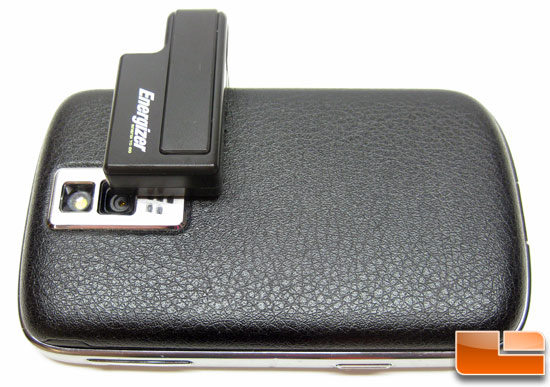 Over the past week that we have used the Energizer EnergyStick we have found it to work great and it came in handy a couple times when we were traveling and our phone wouldn't have made it without this extra battery boost. The only complaint that we had with the EnergtStick is that it covered part of our camera. Obviously this isn't a deal breaker as when your battery is about dead it won't let you use the flash or camera anyway. The Energizer EnergiStick is a simple product that does what it advertises and can be used by all age groups. With a street price of just $14.99 at Newegg for the mini USB model that we tested here today this product is affordable to the general public. This means that we have a great product that that solves a problem that everyone encounters and it won't break the bank. Looks like we have a winner here!
Legit Bottom Line: The Energizer EnergiStick gets you an extra 30 minutes of talk time on your BlackBerry device and we all know how much that can help out in emergencies.