ECS KN1 Extreme AMD Athlon 64 Motherboard
By
Introduction

When most people hear the name ECS, they automatically think of Fry's Electronics and one of their "bundled" deals including an ECS board and a bargain CPU. Up until now, ECS has quietly steamed along, filling the needs of basic system builders and the DIY crowd with fairly unremarkable motherboards when it comes to what enthusiasts desire.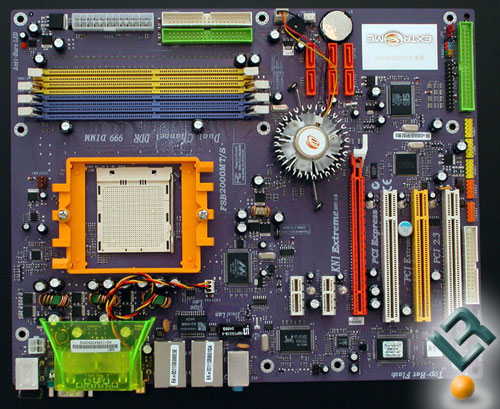 Today, Legit Reviews takes a look at ECS' latest board, the KN1 Extreme….."Extreme" you laugh? Not so fast, ECS has undergone a major makeover and shifted their foucs to manufacturing a better quality product in an attempt to gather some of the enthusiast market away from some of the more well known companies. I have to be honest here, I've used a few ECS boards in the past and was underwhelmed by their stability and performance. I was also skeptical about this board, while at the same time a little intrigued after reading ECS' marketing packet they sent along with the test sample.
The KN1 Extreme seems to be a serious step up from previous ECS offerings in that its their first attempt at an enthusiast motherboard. Based on AMD's socket 939 and nVidia's nForce 4 Ultra chipset, can the ECS KN1 Extreme dethrone the Chaintech VNF 4 Ultra as the top budget motherboard?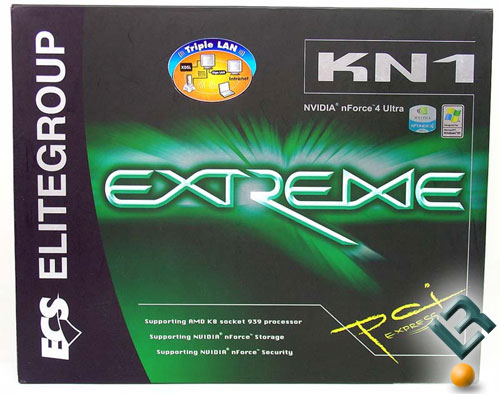 Let's look over the features and specifications before moving on to the layout and some testing.