ECS Factory Tour 2007 – Making a Motherboard
By
The Oven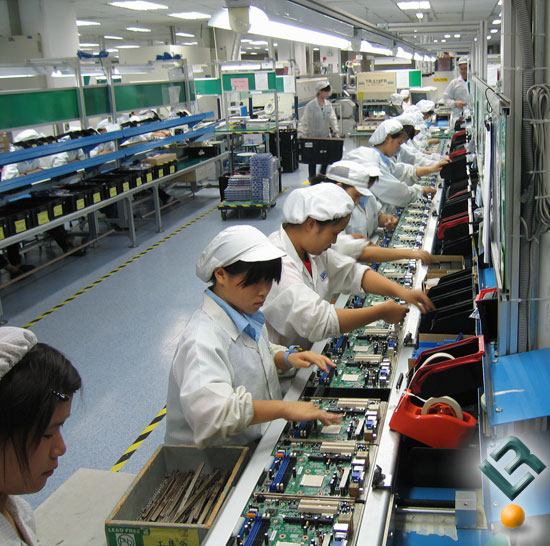 Since the pick and place assembled all the pieces that need perfect alignment the other components that don't need exact placement are installed by hand. Here you can see nearly a dozen workers placing all the larger components like capacitors and memory slots onto the boards.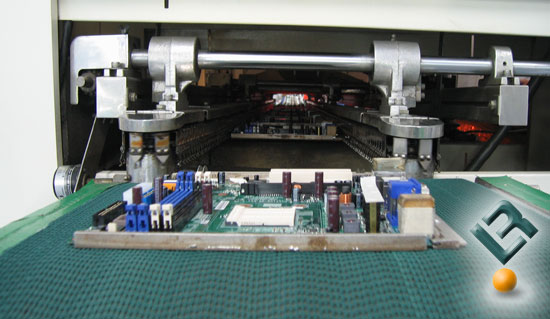 After these componets are installed the board it goes into the wave soldering machine and oven. In this machine waves of solder splash on the bottom of the board. Every component installed has a solder point that pokes through the underside of the board and the wave solder machine applies just enough solder to the back of each board in order to fix the components in place. It then moves on to the oven where these components are locked into place and cooled.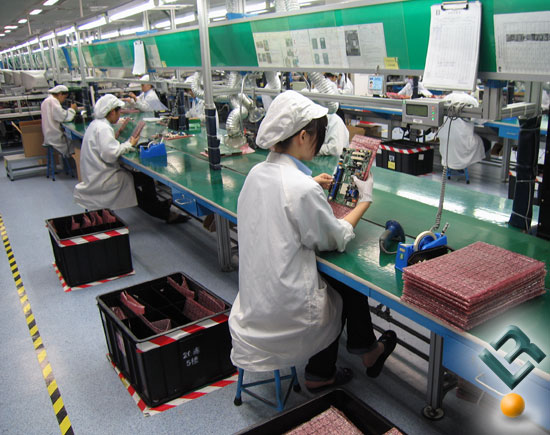 After the oven the boards are again cooled and given another visual inspection.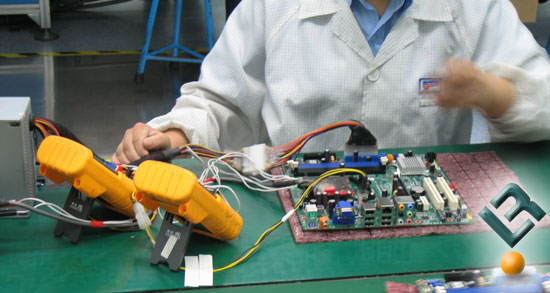 After the visual inspection a fake CPU is installed to check that there is a complete circuit. The fake CPU has a 4-pin 12v power connector on the top and it checks that there is basically a complete circuit between the 24-pin ATX power connector and the CPU socket. If the board passes testing it will go on down the line, but if it fails it is sent to re-work.