Destiny 2 Quick Review – Sequels Arent Always Worse
By
Destiny 2 Quick Review – Sequels Arent Always Worse
No burying the lead: Destiny 2 delivers and it does so beautifully!
Im always fairly skeptical when it comes to playing a sequel. Looking at the franchise titles that have come out recently, the follow-up seems to deliver more of the same whenever a game developer discovers a property that really takes off.
One of the things I can say for Bungie is that theyve managed to elevate the sequel to Destiny to really focus on the great things about the first one and build on that to bring out a really strong second chapter. It seems as though Bungie really listened to the feedback from the masses regarding the first installment of Destiny, because they appear to have kept what we all love about the game and generally improved on those things that drove people nuts.
While I loved playing Destiny, it did have some things that werent my favorite, which Ill spell out as I break down the game. As I played through Destiny, I focused on a few things that really impacted my enjoyment during the speed run of the game: Storyline, Loot and Leveling, Gameplay and Graphics, and PVP/Multiplayer pairing.
Tell Me a Story
One of the great things about games like Destiny 2, is that the campaign mode while necessary to play through in order to successfully unlock PVP areas is really not the main reason that the game has longevity.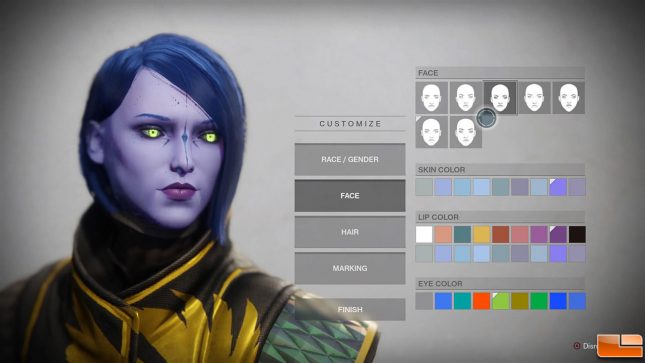 The post-campaign gameplay activities are numerous (Strikes, the Raid, and others), and those activities didnt really do much to the story as it was presented throughout the campaign mode, so its easy to login, pair up with other players, and go on these missions without having to focus on how the mission outcome will impact any storyline. There is replayability in the missions due to the reward system of Reputation tokens. This type of functionality makes it a lot easier to drop the cash on both the DLC and the game itself since theres more than just the 8-10 hours of story mode to get through.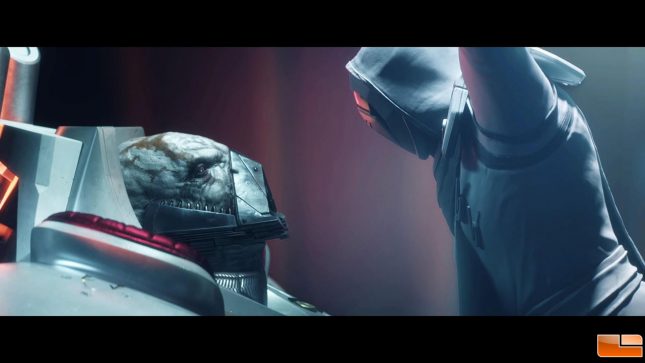 The story is compelling, yet simple: Get stronger through the missions so you can level up and kill the Big Bad. Even though this was a bit of a missed opportunity to expand on the Destiny universe, I will say that in this case simplicity works. Theres enough robust content in Destiny 2s open world that an overly complex story just was not necessary.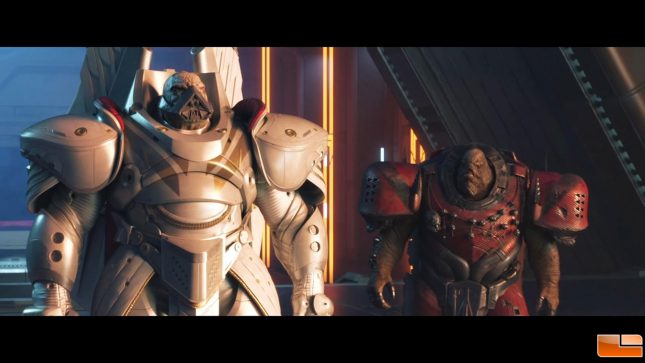 All Your Loot Are Belong to Me
A big pet peeve of mine are games that require the user to grind. Sadly, this is an area that Destiny 2 really fell short. While no as bad as Destinys debut, players still have to grind through the leveling process by either running through events, doing missions, etc. in order to get into some areas that are level-locked. This can be frustrating during a speed run or for those people who are primarily interested in the story mode and arent really focused on leveling up high enough to dominate in PVP. In the first installment, there was a big commitment to running through mission after mission in order to just level up and Destiny 2 requires more of the same.
I have to give Destiny 2 credit, though, because there is vast improvement this time around since the loot and time spent is actually worth the grind. On the bright side, even the grind doesnt feel like a grind with it being cleverly disguised with randomly generated seek-and-find missions that ease up the repetitiveness that a multi-hour leveling session brings to the table.
Destiny 2s leveling system builds off of what was in Destiny, but not only simplifies it, but theres a lot more value in the skills with which you evolve through the game.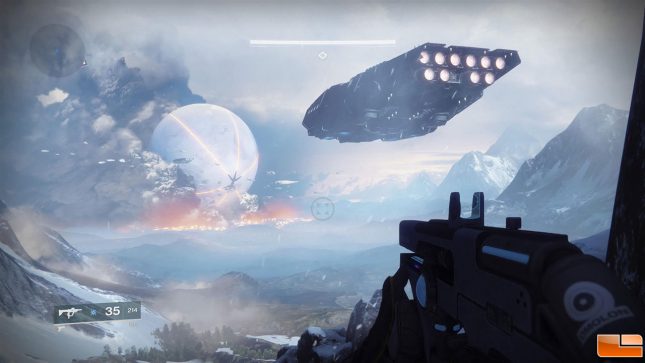 Yeah, But What Does it Look Like
Destiny 2 is in a word gorgeous. Im playing on a standard PS4 pushing up 1080p on a Samsung 4K UHD TV. These last three years have been very kind to Destiny, and the elevation of the graphics cannot go unnoticed. The cut scenes are crisp, the voice over acting is second to none, and the soundtrack is motion picture quality. The transition from cut scene to gameplay is seamless, and the refresh rate on this TV leaves me with little-to-no blur. I wanted to make sure and try out the console version of this game, since the PC version doesnt release until October 24th. This game being so beautiful on the console makes me giddy to think about how its going to present on a PC.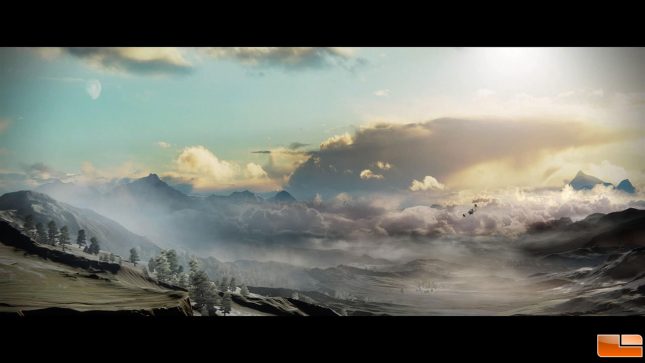 My Mom Always Told Me to Play With Others
I am always a fan of the campaign mode first and foremost; its how I get really invested in the characters and really kicking the Big Bad Guys ass at the end. Its just a reality, however, that a game like Destiny 2 have a well-developed and seamlessly functioning pairing system for PVP and Multi-player gameplay. While theres an inherent repetitiveness that comes with playing these multiplayer missions, theres just a need to keep it static. This doesnt necessarily take away from the improvements made and the fact that I was able to spend hours doing PVP play, though. The reality is that Bungie listened and made some great improvements in this space over the titles first go round. The pairing was a little dodgy at first, but as my character developed, the pairings got smarter. Overall, if youre looking for a game to play to keep you engaged in the PVP area, definitely get into the Destiny 2 universe. You wont regret it.
All in all, I have to give Destiny 2 a massive thumbs-up. Even though they played it safe with the storyline, there is just absolutely no question that Bungie listened to the fans and all of the feedback (the good, the bad, and the ugly) and kept what worked, fixed what was broken, and enhanced in all the right places. With DLC imminent, Destiny 2 will be making noise in the gaming world for a while yet to come and stands to be one of Bungies longstanding franchises.
You can purchase Destiny 2 Standard Edition for the PlayStation 4 for $59.96 and for the XBox One for $52.94 today. The suggested retail pricing is $59.99, so you can see that the street pricing is already dropping a bit. If you don't want the standard version theproduct line-up also features the Destiny 2 Game + Expansion Pass Bundle at $89.99 SRP, the Destiny 2 Digital Deluxe Edition featuring premium digital content at $99.99 SRP, the Limited Edition at $99.99 SRP, and the Collectors Edition, featuring a fully-wearable Destiny 2 Frontier Bag, Expansion Pass, premium digital content and a Cabal-themed Collectors Box for $249.99 SRP.
You can also pre-order the PC version for $59.88 and it will be released on October 24th, 2017. That is a big deal as it is the first non-Blizzard game to be offered digitally via Battle.net. We hope to bring you some benchmark results from the PC version next month, so be sure to check back then!