Dell P2815Q 28-inch 4K Display Is Just $699 and Coming Out on January 23rd
By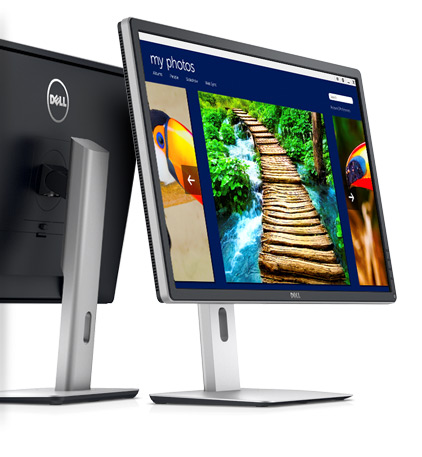 Did you hear that Dell released a new Ultra HD 4K 28-inch monitor at the 2014 Consumer Electronic Show for under $1K? We got a chance to visit with Dell and were able to see Dell 28 Ultra HD Monitor (P2815Q) in person and it looked great. Dell claims that this is the industrys most affordable 4K Monitor (3840 x 2160 resolution) when it will be released on January 23, 2014 for just $699. Not a bad price and it is backed by Dell's Premium Panel Guarantee, which means you get 3 years advanced exchange service and a limited hardware warranty. Here are the full specifications for the Dell 28 Ultra HD Monitor P2815Q.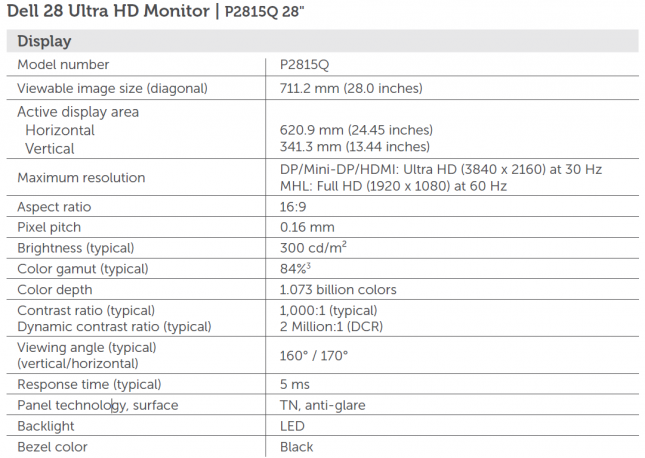 The monitor uses a Twisted Nematic (TN) panel that is sRGB compliant, so this P series monitor does not use an IPS panel like the higher end Dell Ultrasharp monitors. This is the key reason Dell was able to get the price on the monitor down so far. It looks like this panel runs at 3840 x 2160 at 30Hz, so those wanting to run 60Hz will have to drop down to 1920×1080. We've seen firmware updates bring 60Hz support to previous 4K displays, so this might be something that can be updated down the road.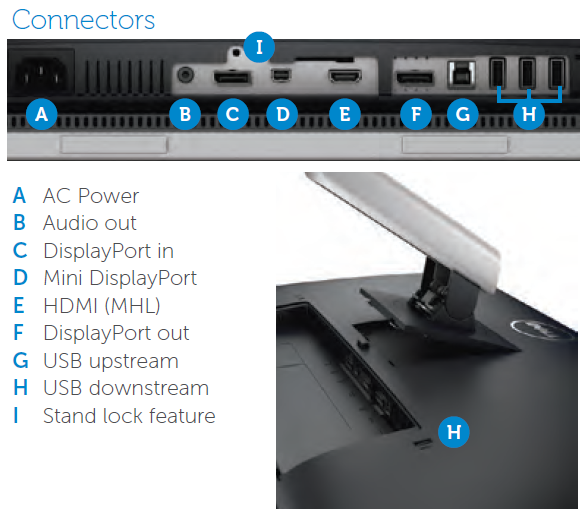 The Dell 28 Ultra HD Monitor P2815Q features features height adjustment, tilt, pivot, and swivel. It also has multiple inputs for quick and easy connection to smartphones, tablets, laptops and PCs. The display has DisplayPort (v 1.2), DispayPort out (MST), 1 USB upstream, 4 x USB 3.0 downstream (including 1 USB charging port with BC1.2 compliance devices on back), Mini-DisplayPort, HDMI 1.4 (MHL). When it comes to power consumption you are looking at about 75 Watts during normal operation and less than 0.5 Watts in active-o mode.
Check out the pictures that we took of the new monitor below!
If you are interested in finding out more about the affordable Dell 28 Ultra Monitor P2815Q, you can sign up with Dell here.