Dell Announces New 32-inch and 24-inch 4K Ultra HD Monitors
By
New Dell Monitors Deliver Four Times the Resolution of Full HD
New Dell UltraSharp 32 and Dell UltraSharp 24 Ultra HD Monitors provide superb visual clarity for design professionals and other power users
Dell 28 Ultra HD Monitor delivers Ultra HD resolution at mainstream affordable pricing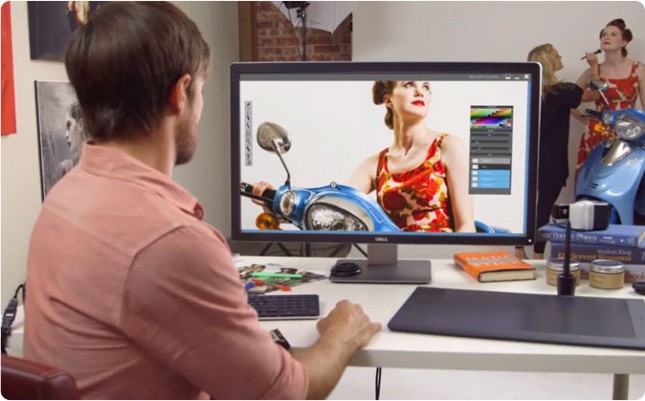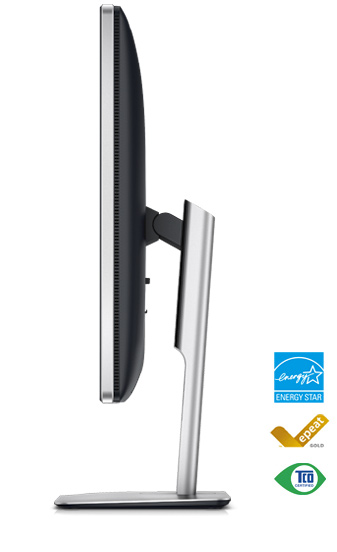 ROUND ROCK, Texas, Dec. 2, 2013 Dell today introduced the industrys most complete portfolio of Ultra HD Monitors designed to meet a wide range of professional and consumer demands. Dell Ultra HD Monitors deliver stunning screen clarity and detail with four times the resolution of Full HD. From sophisticated power users such as video editors, CGI animators and game developers, through consumers seeking incredible onscreen clarity for entertainment applications, Dell has an Ultra HD monitor to meet the visual demands of even the most detail-oriented people.

High-performance Ultra HD Monitors for Design Professionals: Dell UltraSharp 32 Ultra HD Monitor and Dell UltraSharp 24 Ultra HD Monitor

Featuring Dell PremierColor, Dell UltraSharp Ultra HD Monitors deliver accurate, precise color at virtually full spectrum coverage, and include support of major color industry standards including 99 percent AdobeRGB the highest level in the industry – and the ability to precisely calibrate to the palettes users need for custom color work. The flagship Dell UltraSharp 32 Ultra HD Monitor delivers stunning screen clarity and detail with Ultra HD 3840 x 2160 resolution and high pixel density on an expansive 31.5-inch screen. Dells largest monitor allows for easy multi-tasking and viewing multiple applications side by side, and its ultra-wide 176-degree viewing angle ensures that images and colors remain consistent regardless of the perspective. Designed for graphic designers, video and game developers, CAD/CAM designers, engineers, photographers and other power users, the Dell UltraSharp 32 Ultra HD Monitor provides an exceptional, high performance viewing experience.

With the same remarkable, pin-point clarity, the Dell UltraSharp 24 Ultra HD Monitor, users can enjoy color consistency and precision from virtually any angle thanks to an ultra-wide 178-degree viewing angle on a 28.3-inch screen. The UltraSharp 24 Ultra HD Monitor allows customers to see more and do more with uncompromising picture quality that facilitates multi-tasking on a screen that delivers four times more data than a Full HD monitor.

Coming Soon: Dell 28 Ultra HD Monitor Expected to be The Industrys Most Affordable Ultra HD Monitor

The Dell 28 Ultra HD Monitor will be available in early 2014. Offering the same incredible Ultra HD screen performance as the Dell UltraSharp 32 and Dell UltraSharp 24 Ultra HD Monitors, but priced at under $1,000, this 28-inch monitor can help boost user productivity with its multiple adjustability features, including the ability to pivot to portrait mode, plus multi-task applications. The energy efficient monitor has multiple input ports that allow users to display content from smartphones and tablets on the larger screen, and conveniently connect laptops, PCs and essential accessories. Dell expects this monitor will be the most affordable Ultra HD monitor in the industry when it is launched.

Customers also can rely on Dells industry-leading service and warranty coverage. All Dell Ultra HD monitors carry the Dell Premium Panel Guarantee, which means that if a user notices a single bright pixel during the warranty period, Dell will replace the panel.

We are excited to announce Ultra High Definition monitors in sizes and price points that will be compelling to customers seeking higher resolution, said Bert Park, vice president and general manager, Displays and Client Peripherals, Dell. Todays announcement reinforces how Dell has led in product innovation by making the latest monitor technologies available to everyone, regardless of their usage or budget.

Availability and Pricing

The Dell UltraSharp 32 Ultra HD Monitor (UP3214Q) is available globally starting at $3,499. The Dell UltraSharp 24 Ultra HD Monitor (UP2414Q) is now available in the Americas, starting at $1,399. It will be available worldwide on December 16. The UltraSharp 28 Ultra HD Monitor (P2815Q) will be available in early 2014.

About Dell

Dell Inc. (NASDAQ: DELL) listens to customers and delivers innovative technology and services that give them the power to do more. For more information, visit www.dell.com.