Deepcool Shows Off Water Cooled Power Supply at CES 2016
By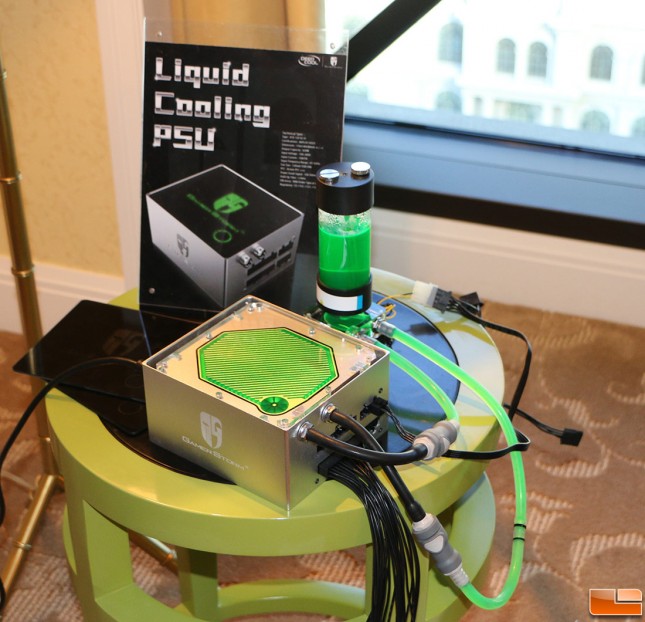 The Consumer Electronics Show is full of all sorts of crazy products, but just when we thought there wasnt anything too off the wall with regards to PC hardware we ran across the GamerStorm Liquid Cooled power supply prototype that DeepCool was showing off in their hotel suite. The thought of having a water block inside a power supply directly above the critical components might cause a panic attack for some and jubilation for others.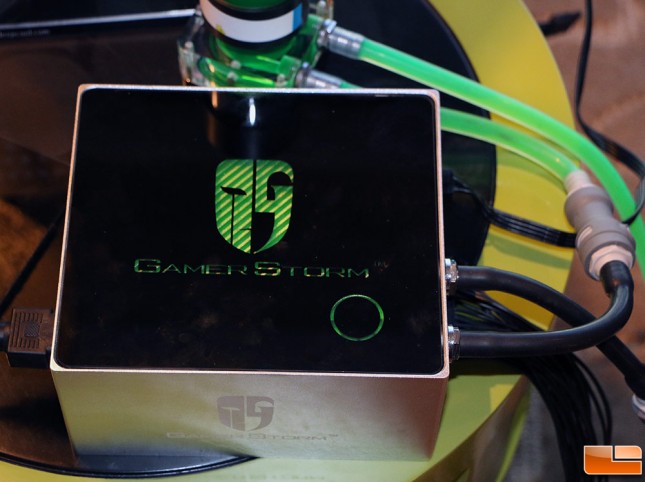 We arent aware of any power supplies that had heat issues period, so this is one of those products that dont really fix an issue, but is rather aimed at those looking for something unique and over the top.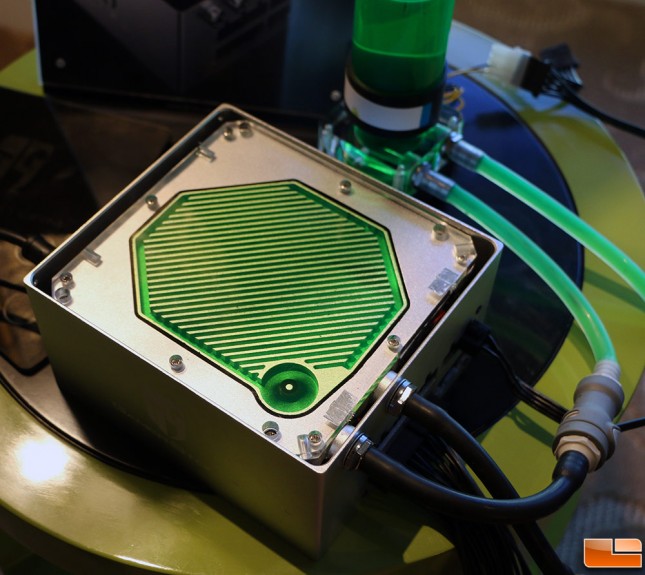 The GamerStorm Liquid Cooled PSU on display is a 650W model that meets 80PLUS GOLD power efficiency guidelines. DeepCool is still working on the tooling for the all-aluminum chassis as they will hopefully be releasing this model where it will work both passively or with a with water cooling loop. Obviously liquid isnt really needed if a passive design can get by, so while the water cooling kit will without a doubt drop the temperature on the components being cooled, the water cooling kit is mainly for show. The DeepCool GamerStorm water cooled power supply will come with the block and will feature standard Type-G barbs coming out the side of the PSU. You'll need to connect it to your own custom water cooling kit.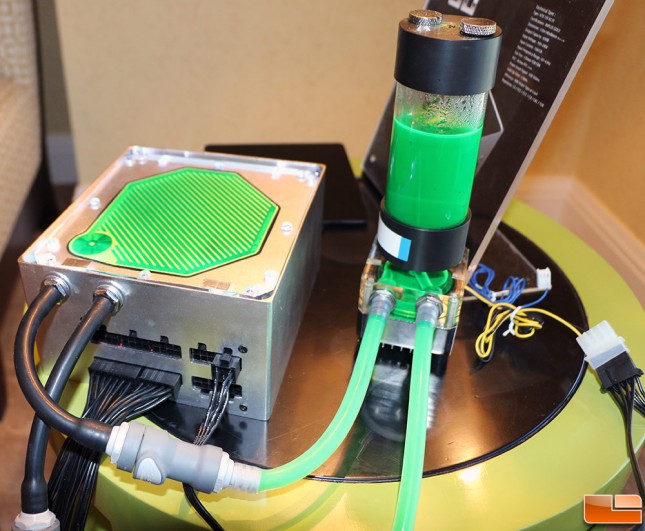 DeepCool GamerStorm Liquid Cooling PSU Specifications
Type: ATX 12V v2.31
Certification: 80PLUS GOLD
Dimension: 150x140x86mm (WxLxH)
Output Capacity: 650W
Input Voltage: 100~240V
Input Current: 10A/5A
Input Frequency Range: 47~63Hz
Fan Size: 120mm FDB Fan
PFC: Active PFC (>0.99)
Power Good Signal: 100-500ms
Hold Up Time: >16ms
Efficiency: 90% Under Typical Load
Regulatory: CE/FCC/CCC/CB/EAC/TUV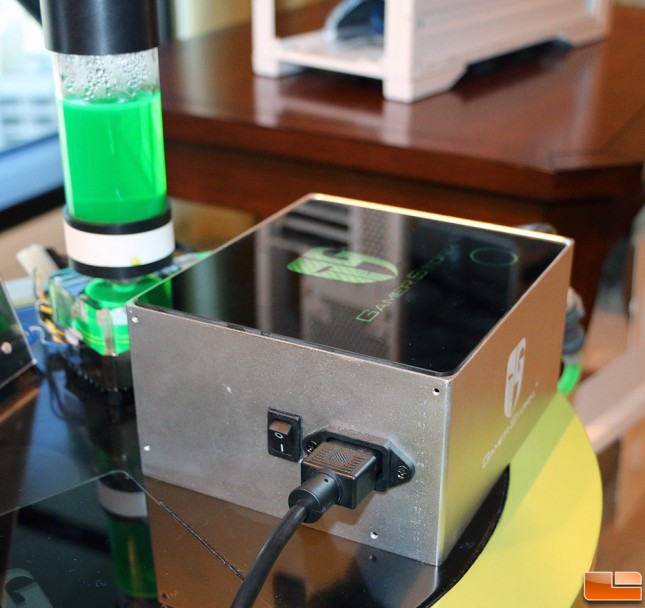 DeepCool expects to come out with a 650W and 750W water cooled modules and expects to have them released in about 5 months, which would be just in time to debut at Computex 2016. The last time we saw a liquid cooler come to market was nearly a decade ago and it was a 1200W model by Koolance (PSU-1200ATX-12S) that was very expensive. If DeepCool can keep the price down and the temperatures are good, they might actually be able to sell some of these. DeepCool told us that they were going to be placing their standard 3-year warranty on their liquid cooled power supplies, but we suggested to them that they extend the warranty to 4-years or more on the liquid cooled models to show confidence in their water cooling design. Let's see what they end up doing!