CyberpowerPC Zeus Mini-I 780 mITX System Review
By
CYBERPOWERPC Zeus Mini-I 780 mITX Gaming System
CYBERPOWER PC is one of the premier gaming PC boutiques out there these days, and recently they sent out there Zeus Mini-I 780 for us to play with! The Zeus Mini-I 780 is a small form factor PC, which are becoming more and more popular these days. People have realized that you can get all the performance of a ginormous system, with a fraction of the size of a chassis like Corsairs 'Godzilla' 900D. While SFF systems such as the Zeus Mini-I 780 have the advantage of taking up less of the precious desktop real estate, the small size can be a double edged sword. It can be a little on the challenging side to fit some of the latest and greatest components inside the chassis. We will look at that in greater detail later down the line, but CYBERPOWER PC was able to shoe horn some great features into their custom designed chassis. CYBERPOWER PC started the prices of the various Zeus Mini PC's at only $599 for the Zeus Mini-I 100, the Zeus Mini-I 780 I have on hand starts at $1509 though as configured our Mini-I 780 retails for $1859.
The trick to a small form factor gaming PC is squeezing the components we know and love for gaming into a tight package. CYBERPOWER PC designed this chassis with that in mind and was able to pack in the latest graphics cards which aren't exactly small, water cooling, multiple drives, and a full size ATX power supply to power it all. Slapping all these high end components in the CYBERPOWER Zeus Mini mITX Gaming chassis couldn't have been easy, especially with enough room for airflow to help dissipate the heat generated by the system!
CYBERPOWER PC Zeus Mini-I 78o System Specifications
CYBERPOWERPC Zeus Mini mITX Gaming Chassis
EVGA Superclocked GeForce GTX 780 3GB GDDR5
Intel Core i7-4770K 3.50 GHz 8MB Intel Smart Cache
Cooler Master Seidon 120M Liquid Cooling CPU Cooler
120GB Samsung 840 EVO SeriesSATA-III 6.0Gb/s SSD
2TB SATA-III 6.0Gb/s 64MB Cache 7200RPM HDD (Storage)
G.SKILL Ripjaws X 16GB (8GBx2) DDR3/1866MHz
GIGABYTE Z87N-WIFI mITX w/ 802.11n WiFi+Bluetooth, Microsoft
Windows 8.1 (64-bit Edition) + Office 365 FREE 30 Days Trial
Corsair CSM Series CS550M 80 Plus Gold Certified Modular Ultra Quiet Power Supply
8X DVDR/RW/4X + DL Super-Multi Drive
Looking at the specifications for the CYBERPOWER PC Zeus Mini-I 780, you can see that they left nothing out when it comes to performance!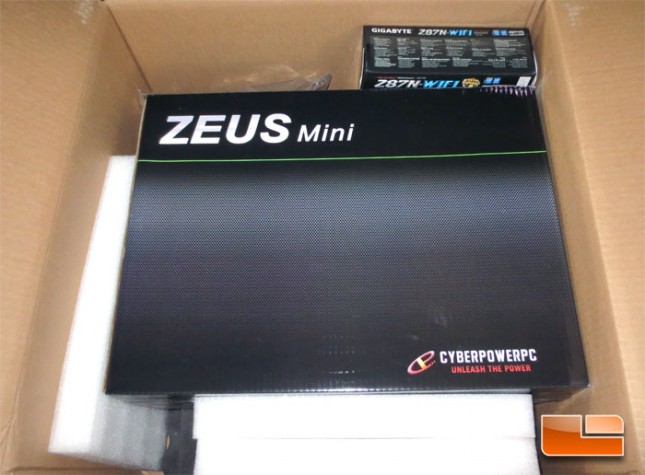 Opening up the shipping box from CYBERPOWER PC is about as exciting as Christmas morning for me! The first box is a very sturdy and durable package that is designed to survive the horrors of shipping, and it did that without any issues. Within the shipping box is the box for the Zeus Mini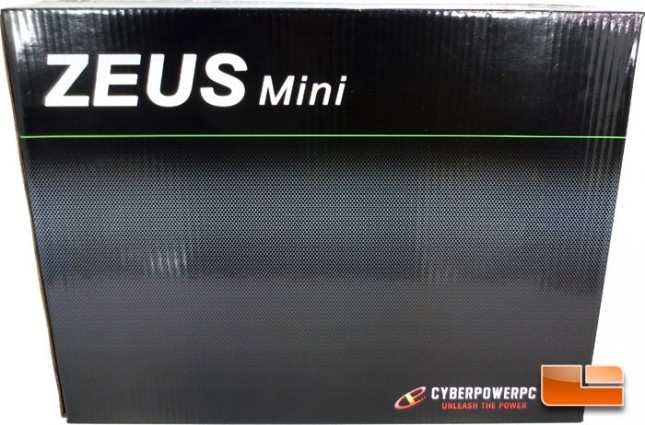 The CYBERPOWER PC Zeus Mini-I 780 packaging is rather bland an nondescript, though you really don't need a flashy packaging when you already know what you ordered!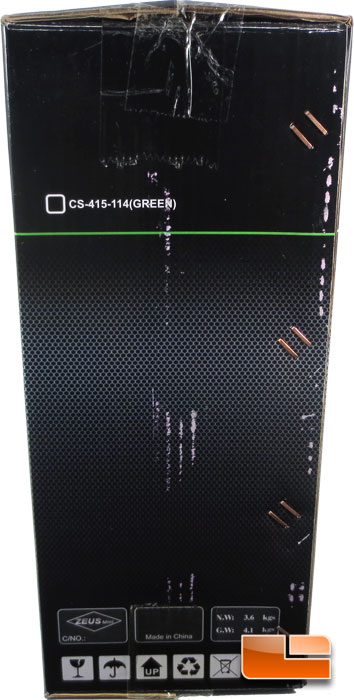 If the green stripe around the CYBERPOWER PC Zeus Mini-I 780- packaging didn't give it away, the CS-415-114 (GREEN) is sure to confirm that this is the green version of the Zeus Mini Chassis.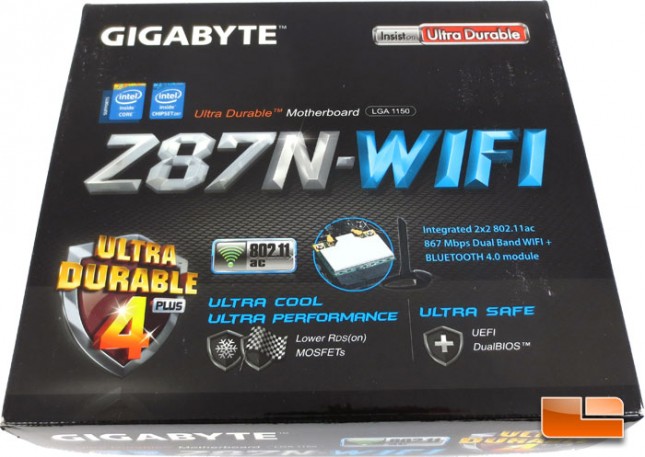 The Zeus Mini-I 780 comes standard with an MSI Z87I AC mITX motherboad, but the Mini-I 780 in the lab has been upgraded with a GIGABYTE Z87N-WiFi mITX motherboard.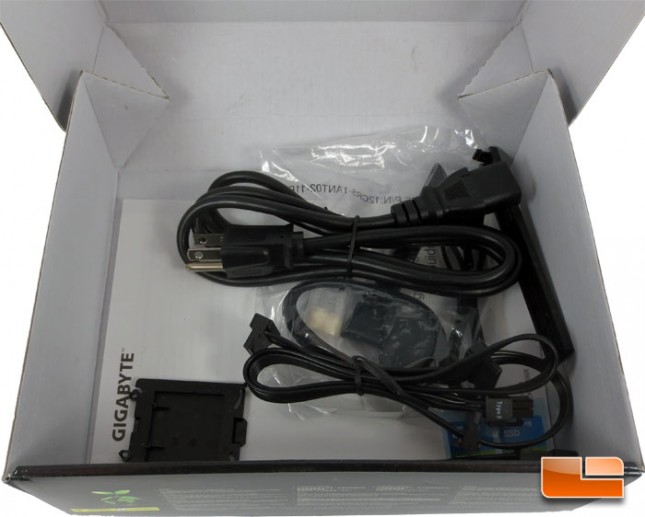 CYBERPOWER PC includes all of the spare parts that come with the components that were used for the build, they stick them all in the motherboard box so that they aren't floating around in the packaging getting damaged!
Now that we've looked at the specifications and the packaging, let's head to the next page and look at the outside of the CYBERPOWER Zeus Mini-I 780 and all it has to offer!