CyberPower Gamer Xtreme 3000 System Review
By
CyberPower Gamer Xtreme 3000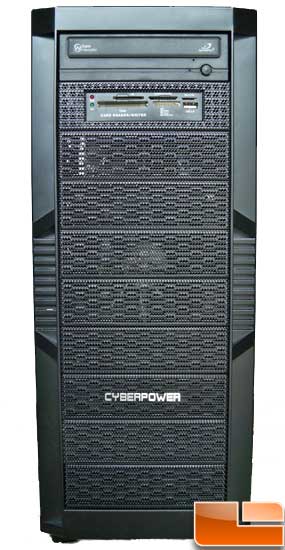 Back in November we had our first taste of a pre-built computer from CyberPower, the Gamer Infinity GTX. It featured the new Intel Core i7 965 processor and cost a cool $4000. With todays launch of Intels Lynnfield processor, CyberPower was gracious enough to send us one of their upcoming systems based on the new LGA 1156 platform, the Gamer Xtreme 3000. Packed with an overclocked Intel Core i7 860 processor and an EVGA GTX 295 video card, this system is sure to rock and it costs just $1599.99!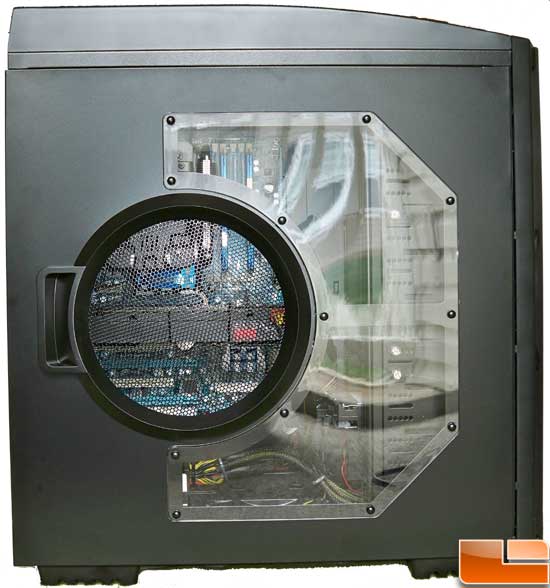 As we have shown in the Lynnfield technology/launch article, these processors are similar to the i7. As was also shown in the article, performance per clock is nearly identical between Lynnfield and Bloomfield, so that means that with a top clock speed of 3.6GHz in Turbo mode, these processors are going to rock!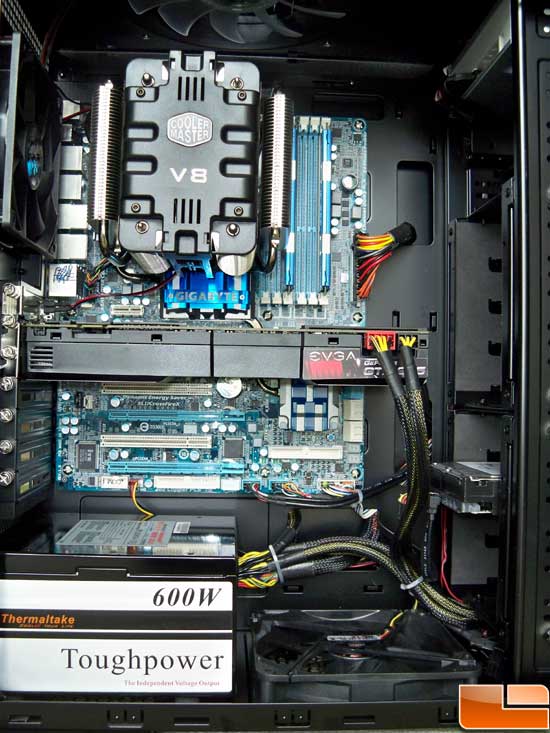 Before we get into each individual item, here is a full list of the hardware shipped with our Gamer Xtreme 3000.
Getting past the confusing i5/i7 Lynnfield naming scheme for a moment, our system comes with an i7 860 processor which is the second fastest Lynnfield CPU available at 2.8GHz. While that may not seem too impressive, CyberPower has it cranked up to 3.4GHz! The motherboard in our system is the impressive Gigabyte P55-UD6. This is the latest in their Ultra Durable line and provides a multitude of tweaking and overclocking options. It also sports a 24-phase power system!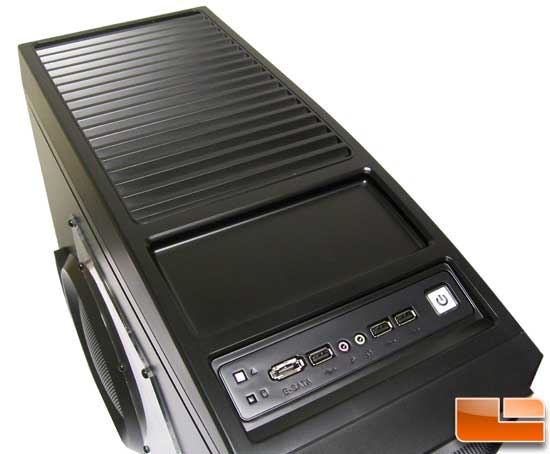 In this photo you can see the top of the system with the power and reset buttons, along with USB, e-SATA, Audio, and FireWire connectivity. The top fan on this case is a massive 230mm!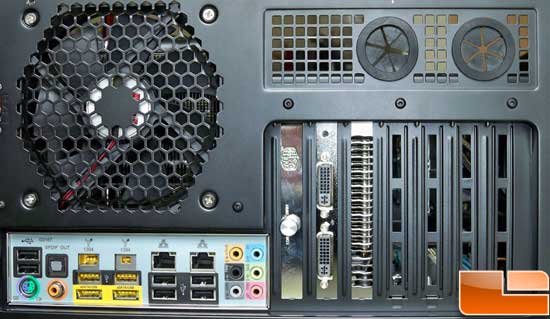 Out back, you can see the connectivity for the rest of the system and the fan speed control for the Cooler Master V8 CPU cooler. Note that the case is lying on its side in this photo.

And last but not least we have the USB 12-in-one card reader. These can be a life saver if you have multiple memory cards or have lost your camera's USB cable!