Corsair XMS Xpert Arrives
By
Corsair's Latest & Greatest: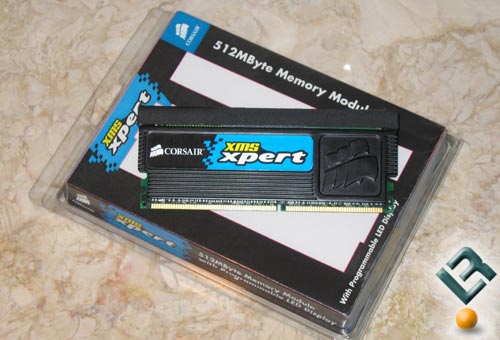 The New Stuff: XMS Xpert Series
Corsair has been known by enthusiasts as a company that offers high performance memory that overclocked well, but recently it seems that Corsair has some new tricks up their sleeves. The first sign of this corporate marketing change came with the innovative Corsair XMS Pro modules. By adding a series of multi-colored activity lights Corsair forever changed what enthusiasts/gamers expect from high end memory. At first consumers were worried the modified PCB and extra power consumption would harm memory performance, but that was not the case. Corsair has stated that they are still dedicated to having the fastest memory available and now also will strive to fill the needs of modders.
The success of the Corsair XMS Pro modules was obvious when other memory companies like Crucial and PNY came out with memory modules that copy the general idea of the activity LED's. We were sure that Corsair took out a patent on the LED technology, but it turns out that Corsair CEO Andy Paul did not want Corsair to turn into a patent company. Looks like Andy Paul changed his mind about obtaining a patent with the Corsair XMS Xpert series and for good reason. Let's take a look at Corsiar's first patented product and see whats been in development for more than a year.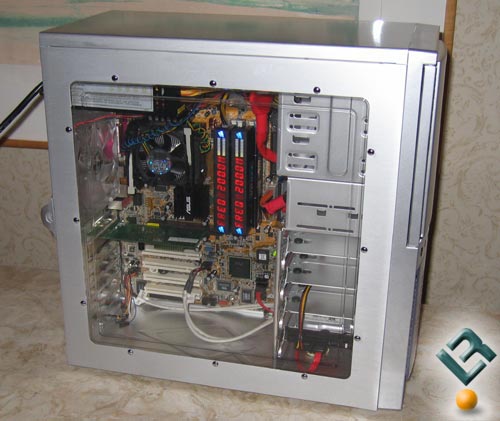 The New Stuff: XMS Xpert Series
It's pretty obvious from the above image that the Corsair XMS Xpert modules has a large digital display along with the activity LED's found on the Pro series. The modules look sharp in a case with a window and in a dark room really stand out. Finally LAN gamers can show off their organization/clan/team for all those who walk by. Think of all the marketing/advertising abilities you will have with a set of these in your rig!