Corsair STRAFE RGB Cherry MX Silent Mechanical Gaming Keyboard Review
By
Introduction to the Corsair STRAFE RGB Mechanical Gaming Keyboard
Corsair has been around the computer hardware scene for over 20 years, manufacturing high-performance DRAM, but only more recently jumped into the enthusiast-grade peripherals and component market under Corsair Gaming. The products that weve seen from Corsair have made us pretty happy, so weve got a strong feeling that the STRAFE RGB MX Silent mechanical keyboard that were reviewing today wont let us down.
Corsair unveiled its first RGB mechanical keyboard at CES 2014, and the worlds first, which definitely blew people away. Being able to assign keys up to 16.8 million different colors was unthinkable. Here you could only have keys be a single color, which was an advantage in certain situations, but being able to assign groups or individual keys a unique color was absolutely astonishing.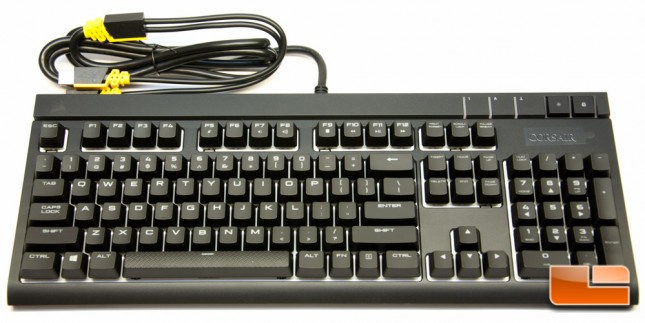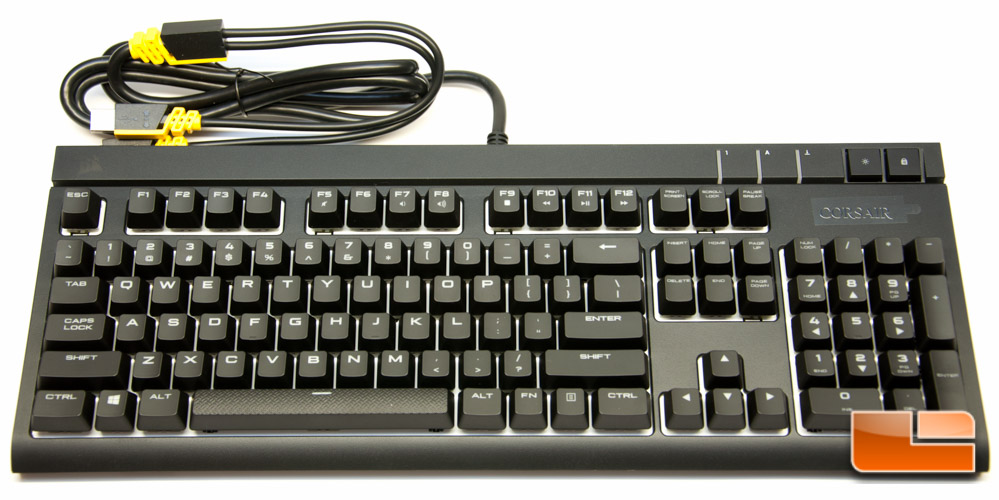 One notable annoyance from mechanical keyboards is the actuation sound many people hate it, some people dont mind it. From a personal standpoint, I dont have a problem with it, but quieter is better. Corsair has now launched another first, and an exclusive first mind you, a fully mechanical keyboard utilizing Cherry MX Silent Switches. With the STRAFE RGB you also receive per-key illumination, so no having to worry about what group of keys you want to configure you can configure them all independently. Like many other advanced mechanical keyboards out on the market, the STRAFE RGB doesnt forget that gamers may be mashing multiple buttons rapidly, which is why it features 100% anti-ghosting with 104 key rollover. What exactly does that mean? It means that you could technically press every single button on the keyboard at once and they will all register. So what more could a gamer want out of a keyboard? Fast actuation, quiet clicks, per-key RGB illumination, and no concerns about keystrokes not being accepted sounds pretty ideal over here!
So whats so special about the Cherry MX Silent switches? Cherry MX Silent features the worlds first fully integrated noise reduction technology for gaming key switches. Patented noise reduction is enabled by a precision-engineered glass-fiber reinforced base and two integrated component tappets. The amount of force used to actuate the Silent switch vs. the Red is identical (45 cN), key travel distance to actuation is still 2mm, but you will find that the total key travel is slightly less, coming in at 3.7mm vs. 4mm for the standard Red switch. The silent factor doesnt compromise the integrity of the key, as theyre still rated for 50M actuations. Basically what you get is the below image when you view this switch in an exploded view:

One additional item that is included with the STRAFE RGB is a set of FPS/MOBA keycaps. These keycaps replace the standard keycaps and feature a rubberized, textured, and slightly contoured face.
Like most advanced mechanical keyboards, RGB keyboards tend to carry a pretty heavy price tag as well. You can purchase your very own STRAFE RGB Silent for $159.99 at Best Buy or $159.99 directly from Corsair You will not find the Silent version anywhere else. If you dont desire the Silent switches, you can pick up the other versions of this keyboard with the standard Cherry MX Red switches for $149.99 or MX Brown switches for $149.99 as well. Each keyboard carries a full and very respectable 2-year warranty, so you shouldnt have to worry about your keyboard for some time.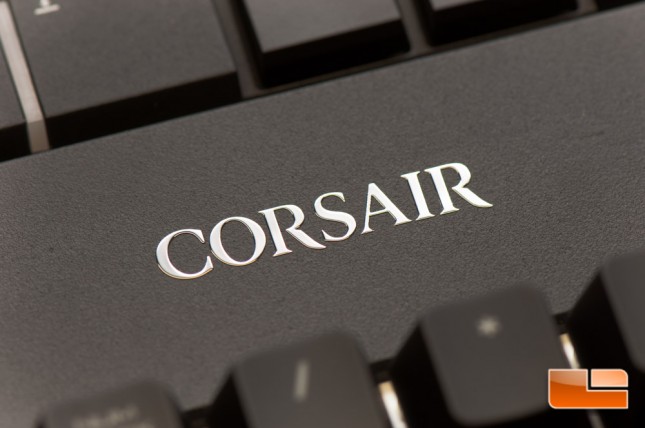 Corsair STRAFE RGB Technical Specifications:
Model: STRAFE RGB
Warranty: Two years
Weight: 2.02lbs
Key Switches: Cherry MX Silent Mechanical
Keyboard Backlighting: RGB LED (16.8M Colors)
Keyboard Size: Standard
Dimensions: 448mm x 170mm x 40mm
Matrix: 100% anti-ghosting and 104 Key Rollover
Macro Keys: All Keys
Report Rate: Selectable 8ms, 4ms, 2ms, 1ms and BIOS mode
On-board Memory: Yes
Windows Key Lock: Yes
Media Keys: FN key multimedia keys
CUE Software: Enabled
Cable Type: Tangle free rubber
Let's move on and take a brief look at the packaging and take a tour of the STRAFE RGB!