Corsair QL Series – QL120 RGB LED Fan Kit Review
By
Corsair QL120 RGB LED Fan Kit
As many people may have noticed, unless you've been hiding in a shell the last couple of years, then you've seen that RGB has really taken over the tech world. Everything from RAM, motherboards, cases, power supplies and fans come with options with RGB. Fans having lighting effects have been around for a couple of decades now by using single color LEDs, but RGB fans have only been around for a few years. It has even made it's way into other industries such as the automotive world. My car literally came with built-in RGB from the manufacture and have I to admit, it is AWESOME!!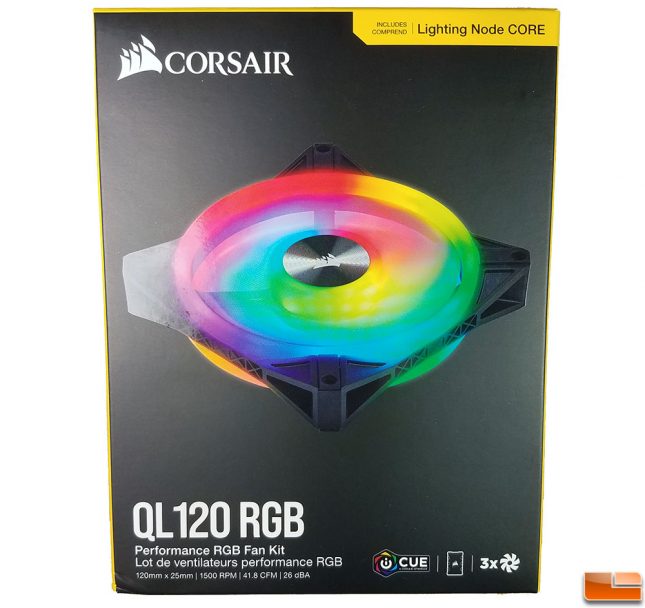 Corsair has literally taken RGB above and beyond the next level with their new QL series fans. The QL series fans feature 34 individual addressable LEDs on each fan. The QL series, just like the rest of the the Corsair lineup, are completely compatible with the entire iCUE family including the Commander Pro and Lightning Node Pro.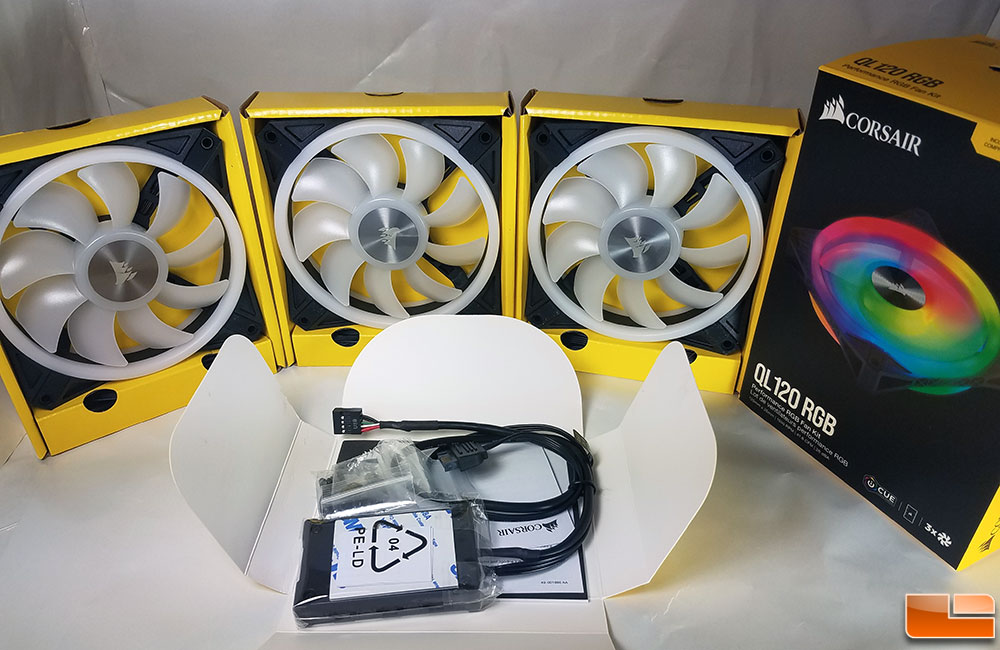 Corsair offers the QL120 in single, dual and triple fan kits in your choice of white or black fan frames. Pricing pricing starts at $44.99 shipped for the single fan and going up to $128.99 shipped for the QL120 triple fan kit. Both the dual and triple fan kits include the Corsair Lightning Node Core.
Corsair's thoughts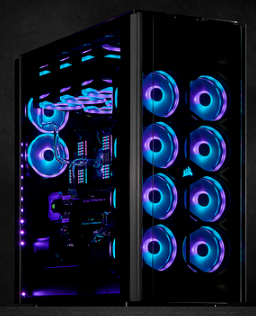 Give your PC amazing lighting from all angles with CORSAIR iCUE QL RGB fans. They are equipped with four lighting zones and 34 LEDs per fan radiate spellbinding colors and effects on either side, for spectacular lighting regardless of whether theyre used for intake or exhaust. Control RGB lighting with Corsair iCUE software with the incredibly compact Lighting Node CORE(included in multi-packs only), cutting down cable clutter with simple USB 2.0 and SATA connections. Create mesmerizing animated lighting effects with powerful the iCUE software, bringing your system to life with dynamic RGB lighting synchronized across all your iCUE-compatible products and immersive integrated lighting with compatible games. Keep your computer nice and cool with PWM control, adjustable speeds up to 1,500 RPM (120mm) or 1,250 RPM (140mm), while a semi-transparent fan blade ensures both low noise operation and outstanding lighting. Complete with front and back-facing metal logos on the hub and anti-vibration rubber dampers to reduce vibration noise, QL RGB fans create spectacular lighting that doesnt choose sides.