Corsair Obsidian 900D 'Godzilla' Full Tower PC Case Review
By
Installing Parts into the Corsair Obsidian 900D Super Tower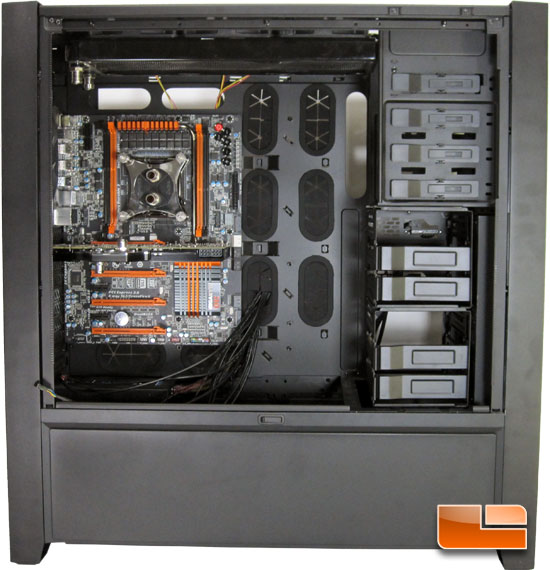 We started out throwing our GIGABYTE X79-UD7 motherboard into the Corsair Obsidian 900D. The GIGABYTE X79-UD7 is an XL-ATX motherboard, and it looks like a mITX motherboard inside the 900D!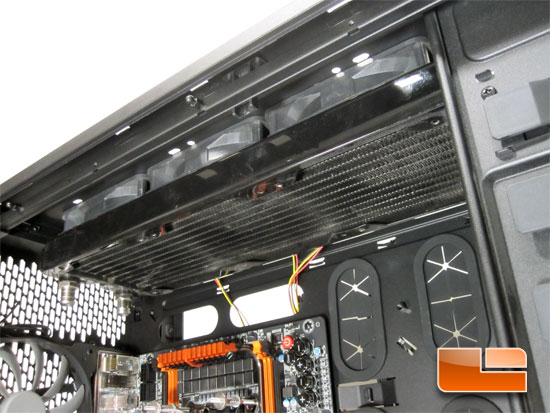 In the top of the Corsair Obsidian 900D we mounted a triple 120mm radiator with remarkable ease! We could have gone with a quad 120mm or a triple 140mm radiator as well. With nearly 4.25 inches between the top of the chassis and edge of the motherboard there is more than enough room to use a push/pull fan configuration in addition to the radiator.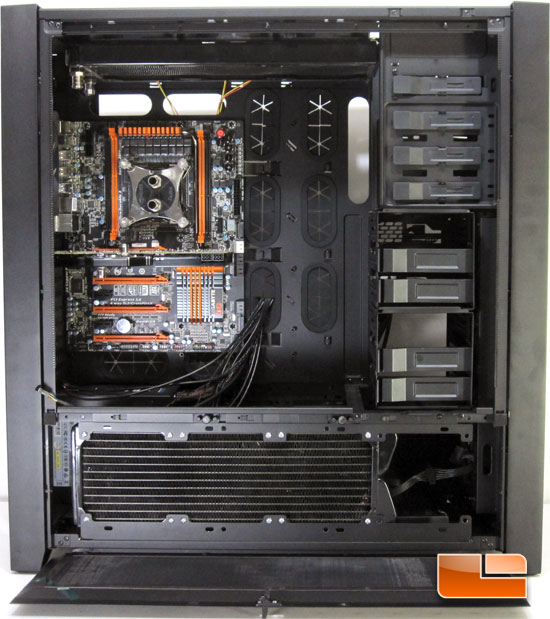 Lowering the side door, surprise! We were able to mount a radiator here as well, though we could have run a quad 120mm radiator here as well! Despite having all these parts in here so far, the case certainly looks empty!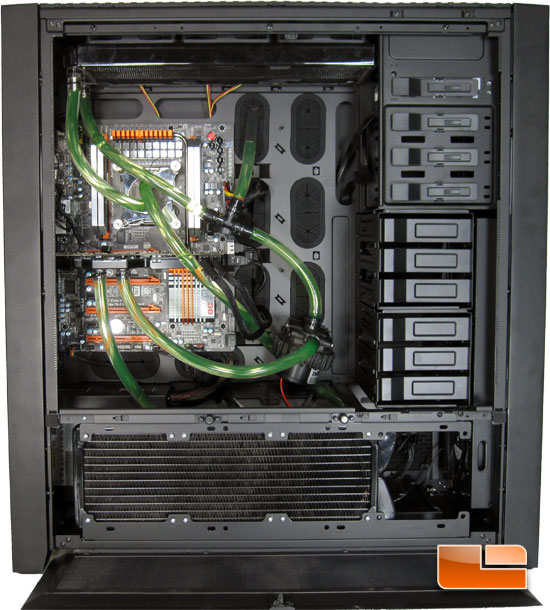 When it's all said and done, there is still plenty of room left inside the Corsair Obsidian 900D! Currently we have the GIGABYTE GA-X79-UD7 XL-ATX motherboard, EVGA GeForce GTX 470 Hydro graphics card, two 120mm X 360mm radiators, six Yate Loon 120mm fans, 3 Corsair 120mm fans, one Corsair 140mm fan, DVD burner, and a Corsair HX750 power supply! Inside most cases we would be using a shoe horn to fit all this! Inside the Corsair Obsidian 900D Super Tower we can still fit a 140mm radiator and two more 2x120mm radiators! This thing is a beast of epic proportions!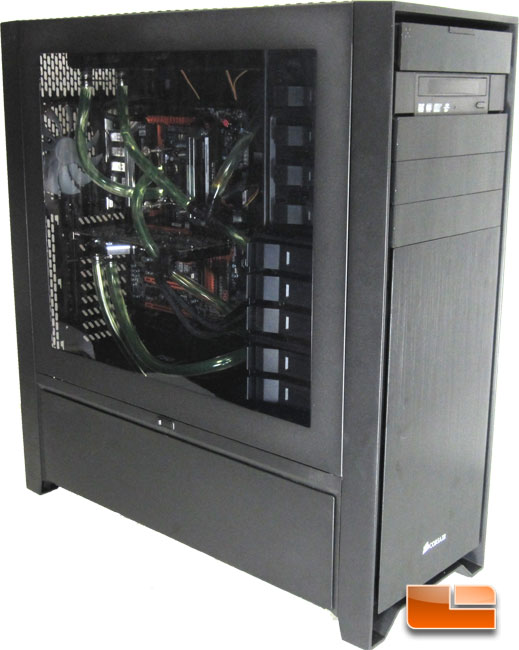 Once the Corsair Obsidian 900D Super Tower is all closed up, it tips the scales at nearly 65 pounds. This certainly isn't a case that you will be taking to LAN Games with you! Unless of course you're one of those that likes to carry around a boat anchor for fun.