Corsair MM350 Champion Series Mouse Pad Review
By
Corsair MM350 Champion Series Mouse Pad Review
With the release of several additional gaming mice, Corsair has added a new gaming mouse mat to compliment their newly released peripherals. Similar to the MM250 in terms of build quality, the Corsair MM350 Champion Series mouse mat comes equipped with a glide-enhanced woven textile surface, five millimeter plush rubber construction, and an anti-skid rubber base to prevent the mouse pad from sliding. One noticeable difference on the MM350 is the additional precision-stitched, 360 anti-fray edge. This allows for higher durability as it guards against surface peeling. Priced at $24.99 shipped on Amazon, we will see just how much value we are getting for the price.

Corsair MM350 Champion Specifications
Mat Warranty
Two Years
Mat Material
Cloth
Mat Size
X-Large
Item model number
CH-9413560-WW
Item Weight
1.19 pounds
Product Dimensions
17.7 x 15.8 x 0.2 inches
Like many mouse mats when taken out of the packaging, they require some time before completely flattening out. The Corsair MM350 flattens out in less than a day, probably due to its larger and thick five millimeter design. The top of the mouse mat has a very smooth surface to allow any mouse to glide freely without an issues. Because of its smooth surface, this will allow any optical or laser gaming mice to track precisely and accurately.

Taking a closer look at the glide-enhanced woven textile surface, we can see the quality that went into designing this mouse mat. The precision-stitched, 360 anti-fray edges stand up to daily gaming and guards against surface peeling. With this, the MM350 should last a good few years before seeing any major wear and tear.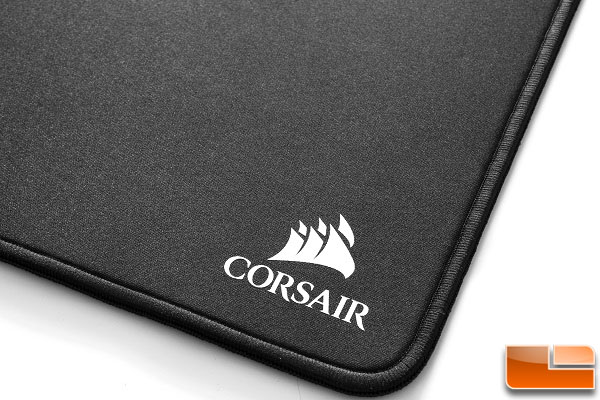 On the bottom side of the mouse mat, we can see the difference in texture for the anti-skid rubber base when comparing it to the main surface. Between the main surface and the base is a five millimeter plush rubber design to help with comfort during long gaming sessions.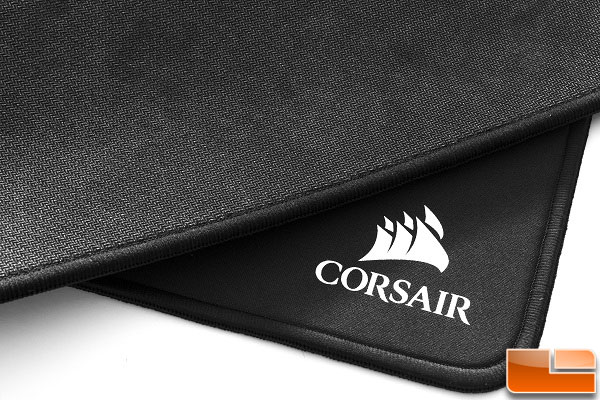 The anti-skid rubber base prevents the mouse mat from sliding during heavy use. With a mouse mat this large along with a sticky rubberized base, it may not be very likely that the mouse mat would move at all.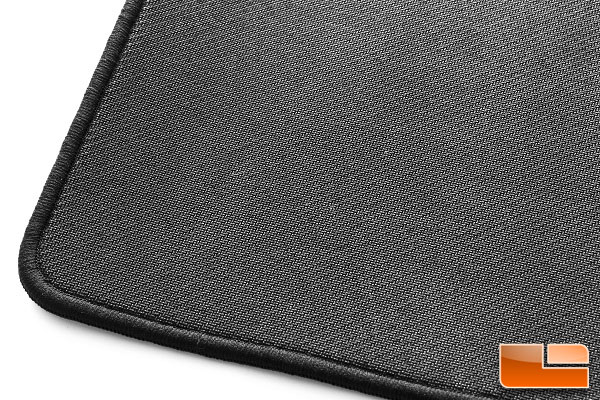 During my time with the MM350, I tested a variety of gaming mice along with a few basic wireless mice. So far, I did not find any problems when it came to tracking. As for gaming, the smooth woven textile surface allowed my mouse to glide smoothly. The five millimeter thick plush rubber design also helped with comfort during longer gaming session.
I was really thankful for the large surface area. This allowed me to throw the mouse around without having to worry about running out of space. Even with a large mouse, like the Corsair Ironclaw RGB Wireless, the MM350 made this mouse look small because of its larger size. Gamers who game on a low DPI level would also be satisfied with the size of the MM350 mouse mat.

Although identical in size as the previous MM250 mouse mat, the MM350 was still surprisingly large upon first impression. It had a larger footprint than my 15-inch Macbook Pro, which means you may need somewhat of a larger table to properly fit this mouse mat. My main workstation is on a corner desk, so having a large mouse mat like the MM350 and a full-size mechanical keyboard was a tight fit.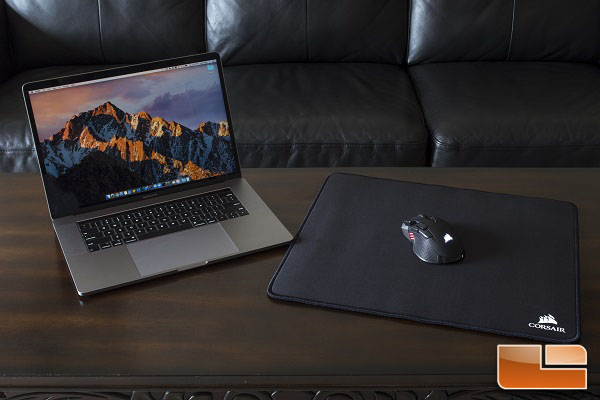 I noticed one unusual thing about the MM350 the moment it came out of the packaging. Some people said it smelled like cigarettes, but I found it to smell somewhat fishy. After a day or two, the smell was mostly gone; either I have gotten used to the smell or the smell just faded away by itself. I am not too sure if the previous MM250 had the same issue, but that was definitely not something I expected in a computer product.
At an affordable price point of just $24.99 shipped on Amazon, the Corsair MM350 makes a great gaming mouse mat without breaking the bank. It may not have any special features like RGB illumination or wireless charging, but it simply provides all the basic functionalities with its glide-enhanced woven textile surface and anti-skid rubber base. Given the larger size, there is plenty of surface area to flick and throw the mouse around without having to worry about running out of space. Because of this, I am giving the Corsair MM350 mouse mat our recommended award due to its functionality and affordable price point.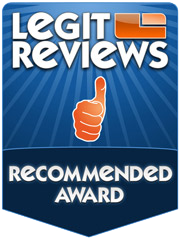 Legit Bottom Line: If you are in the market for a new and affordable mouse mat, the Corsair MM350 may be the right one for you due to the functionality it provides for the price.