Corsair K57 RGB Wireless Gaming Keyboard Review
By
Corsairs latest keyboard, the K57 RGB, is a refreshed wireless version of the 'old' Corsair K55 wired gaming keyboard with membrane switches from 2016. This is great news for current K55 owners or anyone looking to minimize the wires from their system to maintain a clean style look of their gaming or workstation desk.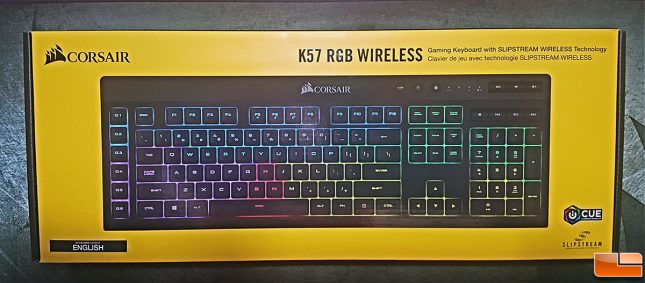 The Corsair K57 offers sub 1ms Slipstream technology, low-latency Bluetooth or USB wired connectivity. It features 6 programmable macro keys, a full set of multi-media keys and every key on the keyboard features per-key RGB backlighting with the Corsair CAPELLIX LEDs that just came to market in 2019. This keyboard is absolutely packed with features given its $84.99 shipped. It also comes backed by a 2-year warranty that does include malfunctions of the battery.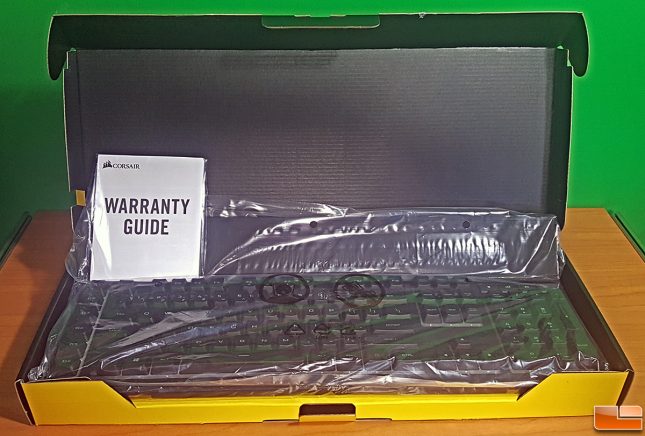 This keyboard is aimed at users that are looking for a great wireless gaming keyboard but dont want to spend a premium price without sacrificing a lot of features.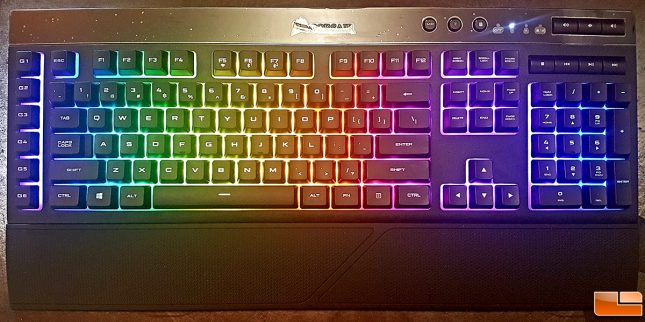 One of the coolest features about this keyboard, is Corsairs new CAPELLIX LEDs. Theyre 92% smaller than standard Surface Mount Device (SMD) LEDs, which is quite impressive. The use around 40% less power, 60% brighter and last 35% longer. This allows them to put even more RBG into your life than ever before and whats wrong with that?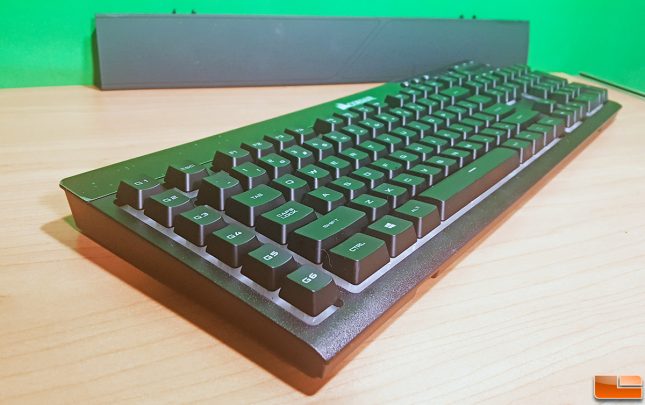 The keyboard offers three options for connectivity. The first is, a sub-1ms response time on a 2.4 GHz, 128-bit AES encrypted wireless signal which is a really great feature. The second is a Bluetooth connection. However, if you plan to use the Bluetooth connectivity option, you can expect response times to increase to around 7.5ms. The third option to connect the keyboard directly to the computer using the included USB 3.0 computer connector and a USB 3.1 Type-A cable keyboard connector.

The keyboard has a built-in 7 Wh, 3.6V, 3200mAh Li-Ion cylindrical battery. It is indicated that the charged rate of the battery is around 35 hours of life with the lights on and around 175 hours with the lights disabled when using the Slipstream wireless technology. If you opt to use the Bluetooth, you can expect those hours to increase to around 40 hours with RGB enabled and 200 hours when RBG is disabled.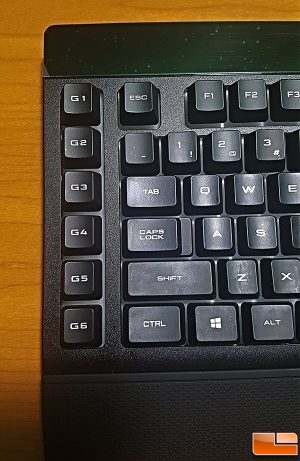 With this being a membrane keyboard, it will require more pressure from your figures than a standard mechanical keyboard. If youre used to using a membrane keyboard already, then you wont really experience an adjustment or training period when switching to this keyboard.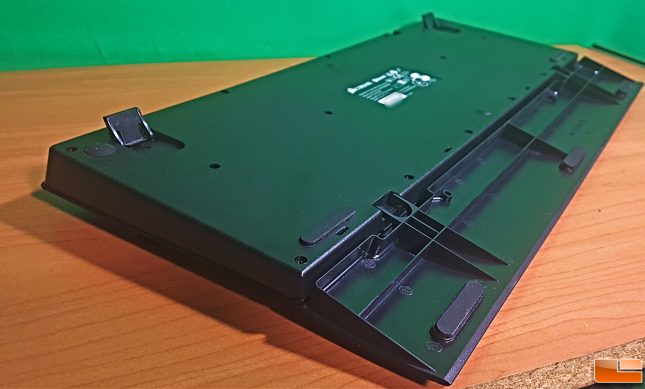 Because this keyboard uses a large footprint, which allows the keys to be spaced out nice and evenly, it allows for users of all hand sizes to use this keyboard quite comfortably depending the style of keyboard they were using prior to the K57.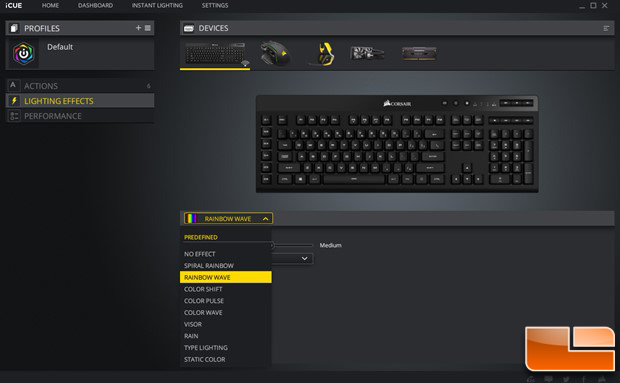 One of the great features of this keyboard and many other Corsair products, is that iCUE has sleep timers built-in to the software. So, if you step away from your computer because suddenly you desire to catch up on some precious sleep, your keyboard wont lose charge because you forgot to turn it off prior to falling asleep. The timer is adjustable but requires iCUE to be installed on your computer. The default polling rate is 1000HZ but is adjustable to 500 HZ, 250 HZ and 125 HZ depending on your preference. For gaming, I do recommend that you leave it set to 1000 HZ as this will give you the quickest response times.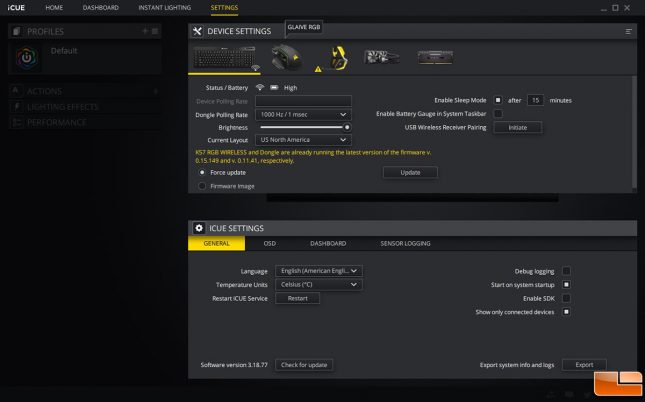 Some users may be worried about how iCUE may affect your computer which is understandable. We want as much processing power as we can get from our gaming rigs. Well, Im happy to report that iCUE only uses around 2% cpu with the lights off and around 4% with the lights on. However, it does seem to like to use memory depending on the configurations and settings you use. If you have a lot of profiles for your Corsair products, you can expect the amount of memory used will increase for each profile you have setup in iCUE. I have around 6 profiles for different programs I use and iCUE reports its using about 490MB of memory. This really isnt a concern if you have 16GB or more RAM but it may become a burden if you only have 8GB or less.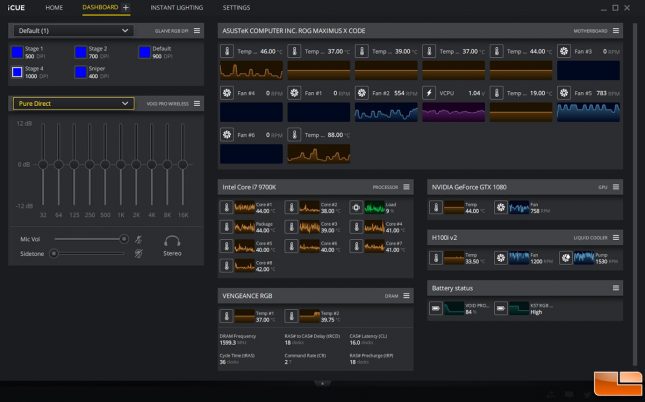 Ive been using this keyboard after work since it was released almost three months ago. Now, with about a total of hundreds of hours used on this keyboard (5 hours after work and about 20 hours on the weekend), I have only recharged it about once every 3 weeks but even then, iCUE still report medium-to-low charge. Keep in mind however, this is with the RGB lights off. That number is going to be quite different if I was using the lights. That is quite impressive if you consider how many times you press or hold your different keys while playing your favorite game or even while typing in general.
Id also like to mention that after all this use on the K57 keyboard, the keys still feel brand new and none of the symbols are missing from the keys. For a membrane keyboard, that is quite amazing actually. Even though I dont use the lights a lot, all of them do in fact still work.
With a lot of companies seeming to be focusing on mechanical keyboards these days, its nice to see that some companies still make high quality hybrid style keyboards with costing a lot of dough. This keyboard is just that. It uses a membrane mat on the inside of the keyboard which gives a nice feedback when a key is pressed and released, similar to a mechanical keyboard without the loud clicking response. This keyboard is great for those that seek a feedback sense such of that you get from a mechanical switch without the loud clicking that can and does drive some squad mates insane. If you are looking for a wireless gaming keyboard with membrane switches, RGB lighting, and macro buttons, this is likely your next keyboard. You can currently find it on Amazon for $84.99 shipped.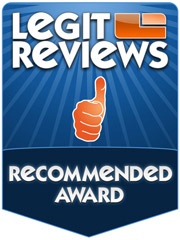 Legit Bottom Line: The Corsair K57 RGB Wireless Gaming Keyboard brings the latest Corsair features to membrane keyboard fans at a reasonable price point.