Corsair Hydro H60 CPU Water Cooler Review
By
Corsair H60 CPU Cooler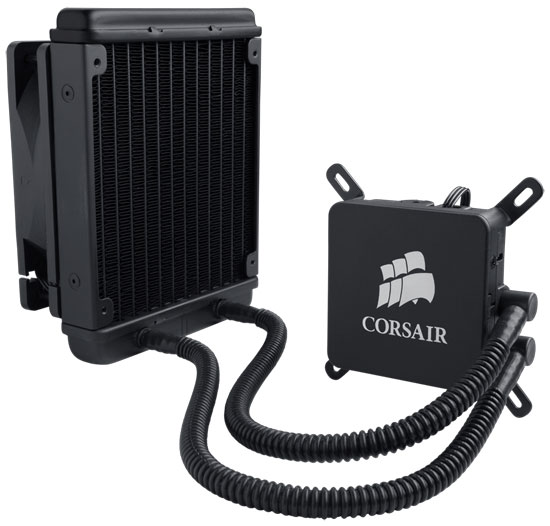 Now if a year ago you asked me if Corsair would team up with one of its rivals, CoolIT Systems, and come to the table with a combined effort I would have said no. In fact, they have done just that and the new Hydro Series H60 is the result. Corsair says the new H60 has new features and performs better than the H50 that came out way back in the summer of 2009.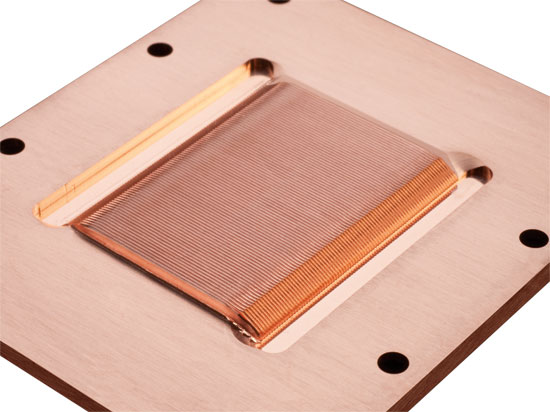 The biggest change is in the pump and cold plate. In previous Corsair/Asetek coolers, the H50 and H70, the pump and cold plate was round. The new pump and cold plate is square. Corsair also says the new design is a split flow design in which the water enters the block in the center and flows outward through micro channels.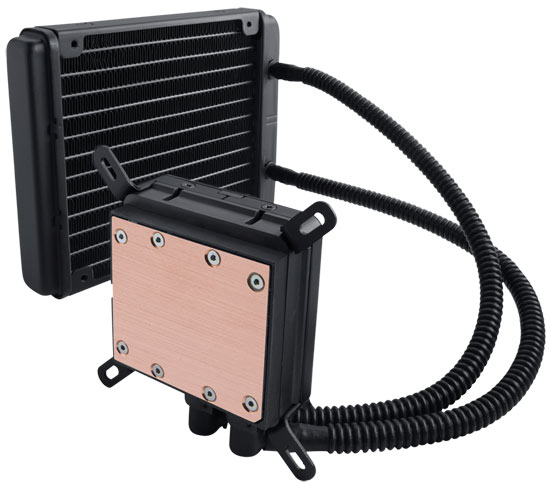 The H60 is also sporting an all new 120mm fan that has more static pressure and is quieter. The fan runs at 1700 RPM and pushes 74.4 CFM at 30.2dBA with a static pressure of 3.2mm H2O.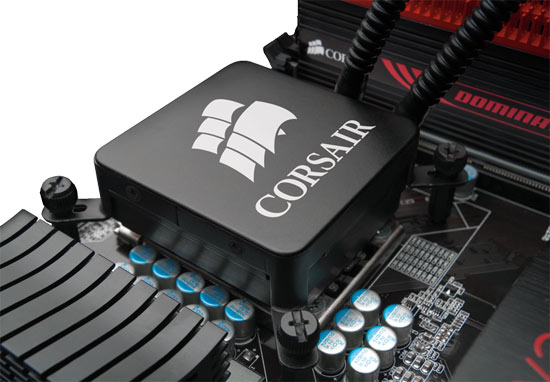 Adding to the list of changes, there is a new mounting system. The H60 does not use a mounting system that we have seen before on either Asetek or CoolIT based systems. The new mounting system is more like what you would see on a normal air cooler. The H60 still supports Intel 775/1155/1156/1366 and AMD AM2/AM3 sockets, it is just easier to install into your system.
Features of the Corsair H60
Cooler

The Corsair Hydro Series H60 is a fantastic choice for cooling. With a new micro-channel cold plate and a split-flow designed manifold, the H60 brings remarkable new technologies to an affordable price point. If that werent enough, the H60 also features an all-new fan, custom designed to offer enhanced static pressure, which means better cooling.

Quieter

You dont have to sacrifice performance to build a quiet system. Most high-performance coolers use crude, outdated designs that rely on two techniques: put a huge hunk of metal in your case or crank the fan to obnoxiously loud noise levels. The Hydro Series coolers feature innovative, cutting-edge designs that utilize the superior thermal conductivity of liquid over air to provide fantastic cooling at much lower noise levels. In fact, the H60 is similar in noise levels to a 120mm case fan you probably already have.

Easy to Install

Almost any case with a rear 120mm fan mount location can house the Hydro Series H60 CPU cooler. And dont worry about compatibility with your CPU, weve got you covered. AMD sockets AM2 and AM3 are covered, and without having to install a custom backplate, making the H60 a great choice for any modern AMD CPU up to the new Phenom six-core processors. And when it comes to Intel, dont worry about it. Whether youve got Socket LGA775, LGA1155, LGA1156, or LGA1366, weve got compatibility inside the box. Thats right, even the brand new Core i5 and Core i7 2×00 series processors are supported, right out of the box.

The Corsair Advantage

With more than 15 years of building enthusiast-grade memory and components, weve earned a reputation for quality, compatibility, and performance.
Specifications for the Corsair H60
Warranty: Two years
Cold Plate Material: Copper
Socket Support: AMD AM2, AMD AM3, Intel LGA 1155, Intel LGA 1156, Intel LGA 1366, Intel LGA 775
Radiator Material: Aluminum
Tubing: Low-permeability for near-zero evaporation
Radiator Dimensions: 120mm x 152mm x 27mm
Fan Specification: 120mm (x1)
Fan Dimensions: 120mm x 25mm
Fan Speed: Up to 1700 RPM
Fan Airflow: 74.4 CFM
Fan dBA: 30.2 dBA
Fan Static Pressure: 3.2mm/H20