Corsair Announces Hydro Series H105 Liquid CPU Cooler
By
Corsair Announces Hydro Series H105 Liquid CPU Cooler
CES 2014 Las Vegas, Nevada January 7, 2014 Corsair, a world leader in high-performance components to the PC hardware market, today announced the all-in-one Hydro Series H105 dual-fan 240mm liquid CPU cooler. The H105 is Corsairs first Hydro Series cooler to be equipped with a 38mm thick 240mm radiator, greatly increasing radiator surface area and improving heat dissipation. Fitted with a pair of high-performance SP120L PWM 120mm fans designed to balance static pressure and noise levels, the H105 pushes liquid cooling performance to the next level in the 240mm category.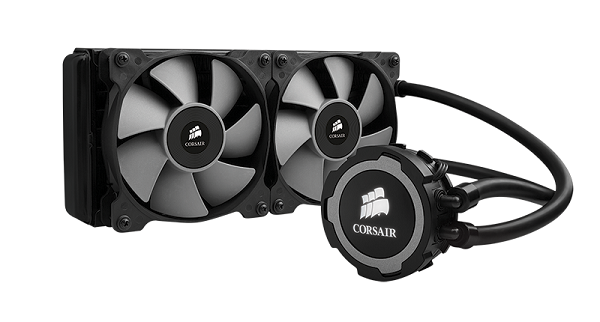 The H105 also benefits from Corsairs new tool-free CPU mounting block, called by press the simplest mounting mechanism we have experienced and making installation easier than ever. The low-profile CPU cooling block also includes an LED backlit logo and replaceable color ring, allowing PC enthusiasts to co-ordinate their CPU cooler to match their other system components.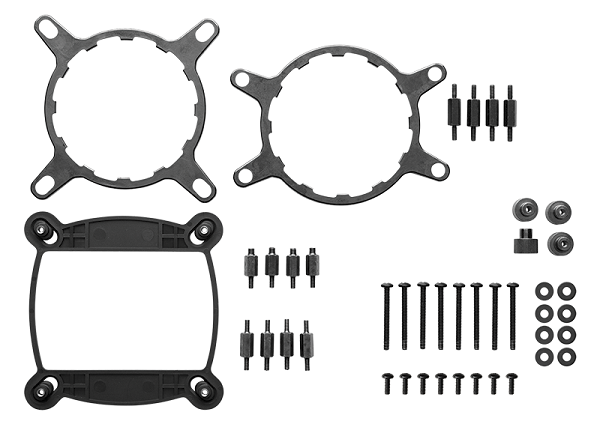 Connecting the cooling block and 38mm-deep 240mm radiator are a pair of sealed and kink-resistant rubber tubes, with a high-quality on-board ceramic-bearing pump providing reliable flow and heat transfer away from the CPU. As with all Hydro Series CPU coolers, the H105 is completely self-contained, requires no maintenance or filling and is supported by a five year warranty.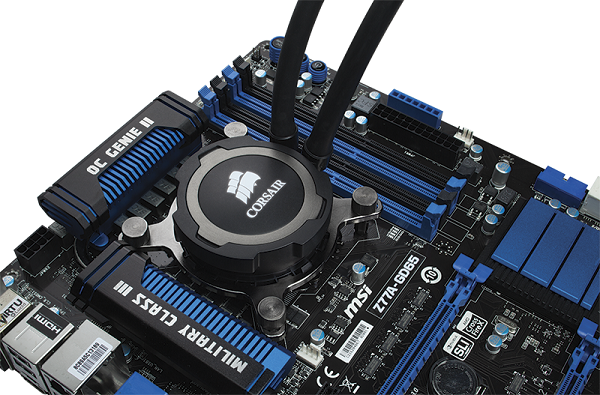 By retaining the popular 240mm radiator mount, the H105 is also compatible with the vast majority of cases on the market, meaning enthusiasts neednt worry about having to compromise on their choice when it comes to case or CPU cooling.
For 240mm radiators, weve had a lot of requests for a thicker version with more surface area to improve cooling performance. Now those requests have been answered, said George Makris, Product Manager for Cases and Cooling at Corsair.
The H105 supports a wide range of Intel and AMD CPU sockets and is available immediately for $119.99.
Features and Specifications
240mm aluminum radiator

270mm x 120mm x 38mm
Two SP120L PWM 120mm high static pressure fans

120mm x 25mm
800-2700 RPM (+/- 10%)
Up to 73 CFM
Maximum 37.7 dBA
PWM fan control for customizable fan speeds through BIOS
Support for AMD and Intel CPUs

AM2, AM3, FM1, FM2, LGA 1156, 1155, 1150, 1366, 2011
Advanced copper cold plate and manifold design
Tool-free bracket for simple installation on most Intel and AMD motherboards
Sealed all-in-one design, pre-filled and maintenance free
5-year limited warranty
Pricing, Availability, and Warranty
Priced at $119.99 MSRP in the United States, the Hydro Series H105 liquid CPU coolers will be available in January from Corsair's worldwide network of authorized distributors and resellers. The cooler is backed with an industry leading five-year limited warranty and Corsairs excellent customer service and technical support.