Corsair Accelerator 30GB SSD Cache Drive Review
By
Corsair Accelerator 30GB Cache SSD Review
As Solid-State Drive (SSD) prices continue to decline we are starting to see some new market opportunists open up. One of those markets is for affordable SSD Cache Drives! SSD Caching is pretty simple to do as you just need to install an inexpensive SSD to your computer along with some software and you are done. The software will place frequently accessed data in the SSD Cache Drive for quick retrieval. Companies like Corsair have announced the Accelerator Series of SSD Cache Drives and they are available in capacities of 30, 45 or 60GB. If the idea of an SSD Cache Drive sounds good wait till you hear the pricing. The smallest drive is the Corsair Accelerator 30GB and it is available for just $44.99 shipped after a $10 rebate. You can step up to a 45GB version for $55.97 after reabate or the 60GB version for $74.99 after rebate.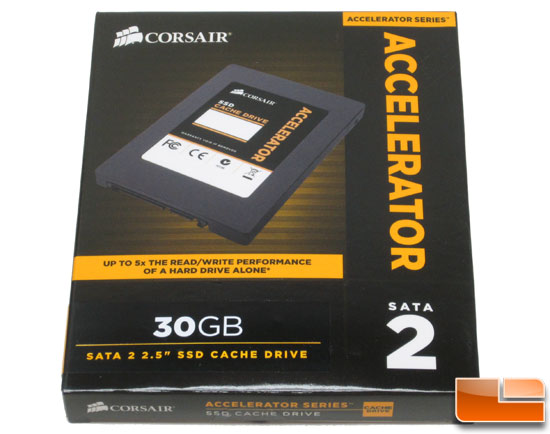 Corsair sent over the Corsair Accelerator 30GB SSD Cache Drive and that is the drive that we wanted to try out as it is the lowest priced and should do the job just fine. The front of the box clearly shows the product, capacity, and that is uses the SATA II 3Gbps interface. It also says that it has up to 5x the read/write performance of a hard drive alone!
Corsair Accelerator 30GB Specifications:
Model Number: CSSD-C30GB
SSD Unformatted Capacity: 30 GB
Max Sequential R/W (ATTO): Up to 270 MB/s sequential read 240 MB/s sequential write
Interface: SATA II 3.0 Gb/s
Form Factor: 2.5 inch
DRAM Cache Memory: No
Weight: 80G
Voltage: 5V 5%
Power Consumption (active): 1.4A
Power Consumption (idle/standby/sleep): 0.2A
S.M.A.R.T. Support: Yes
Shock: 1500 G
MTBF: 2,000,000 hours
Warranty: Three years
Operating Systems: Windows 7 Only
The intelligent caching software that Corsair is using on this product is made by NVELO and it
automatically learns which files and programs you access the most and
optimizes system performance by caching these to the Accelerator SSD.
And because it learns as it goes, the caching gets more efficient the
more consistently you use your PC. This software is just as critical as the hardware! Dataplex cache software is very common and is used on the Corsair Accelerator, Crucial Adrenaline and OCZ Synapse Cache drives.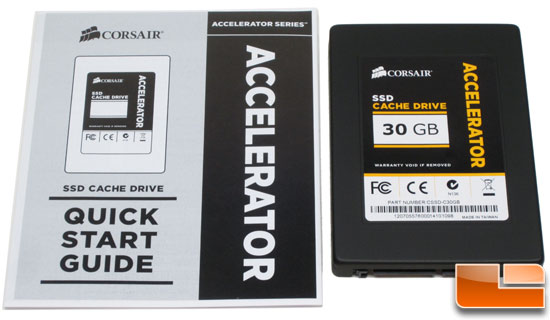 Opening up the box we find just the Corsair Accelerator 30GB SSD and a quick start guide. Nothing else is included with the Accelerator!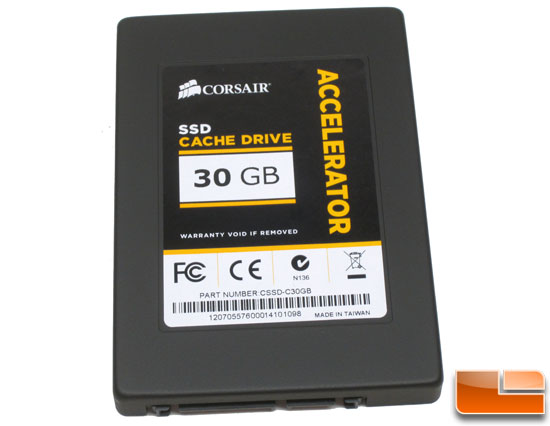 The Accelerator 30GB SSD Cache Drive looks like any other 2.5″ SATA SSD. The enclosure is made from metal and has a matte black finish that looks nice and should go well inside any case.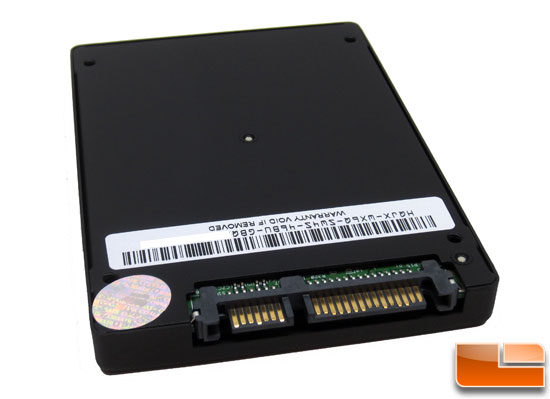 Flipping the drive over we see the SATA data and power ports. We also see the 28-digit Dataplex product key that is placed on the back of the drive. You need to write this number down and there is a place to do so inside the quick start guide. Let's open this SSD Cache Drive to see what NAND Flash ICs and SSD controller are being used!