Cooler Master Storm Series Scout Gaming Chassis
By
The Cooler Master Scout Arrives
Cooler Master unveiled the Storm Sniper case at CES 2009 in January to the cheers of the enthusiast and gamer community. Today, Cooler Master has announced the second chassis in the Storm series; the Scout!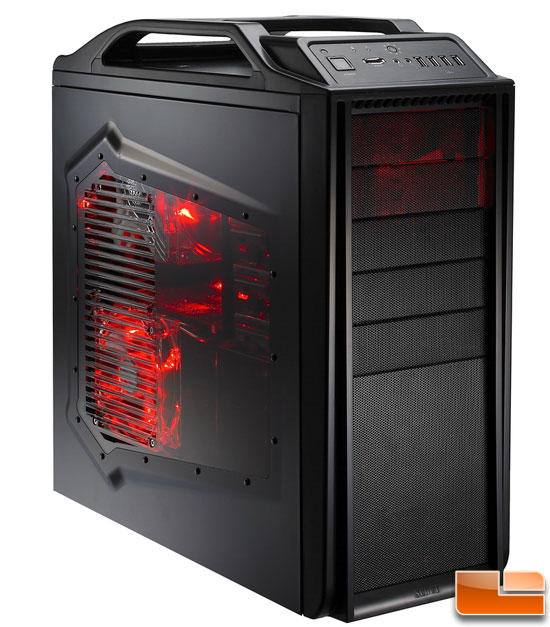 The Cooler Master Storm Scout features a solid steel body with a sexy all-black interior and measures in at (D) 19.2″ x (W) 8.6″ x (H) 19.5″. The chassis comes equipped with a 140mm front intake fan, as well as 140mm top and 120mm rear exhaust fans, providing airflow needed to keep your components nice and cool. The most attention-grabbing feature of the Scout are clearly the reinforced carrying handles that were put in place to make mobilization and relocation of your system an easy task.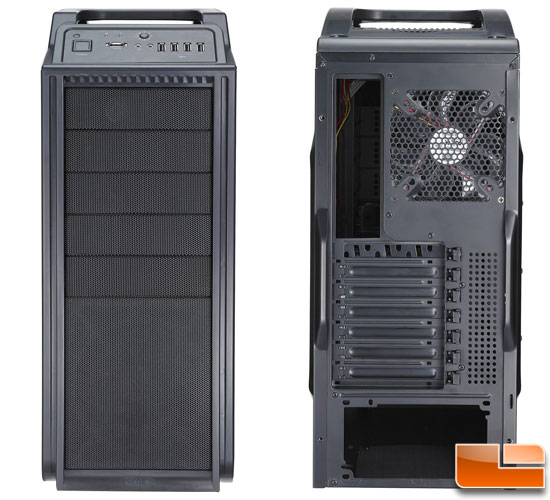 The Scouts design offers five 5.25 drive bays and a 140mm fan on the front and what you'd expect on the back of the chassis.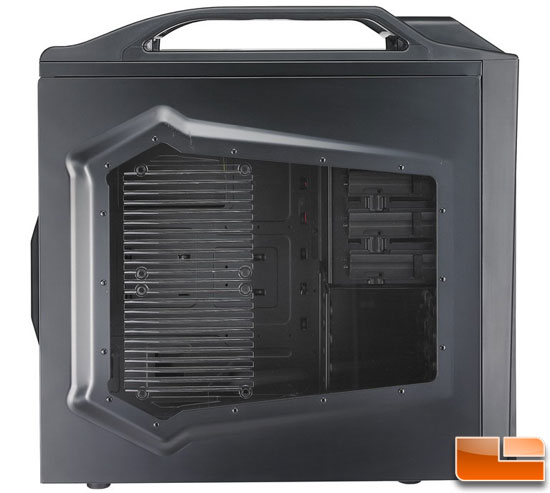 The window side panel uses dark automotive tint, which is something I haven't seen on a case before. The side window also has mounting holes for two more 120mm fans to deal with thermal hotspots from overclocked CPUs and GPUs if you'd like to add more cooling.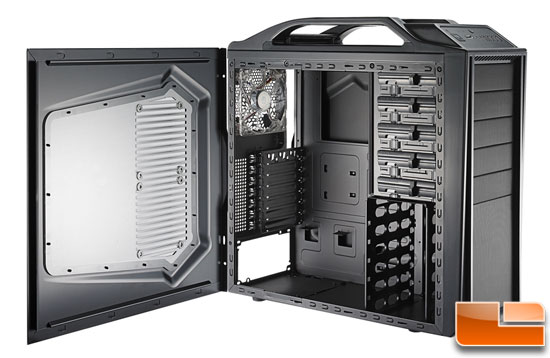 Let's take a closer look inside the Scout and see what it offers!