Cooler Master Silencio 652S Mid Tower Chassis Review
By
Cooler Master Silencio 652S PC Case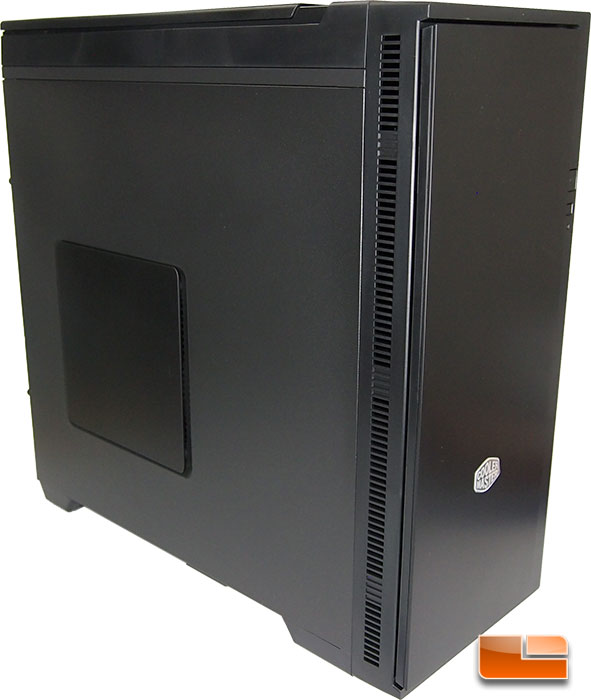 Computer chassis are one of the few very subjective pieces of a computer system. What one person likes another may not. With that being said, today I have the pleasure of taking a look at the Cooler Master Silencio 652S that is sold under part number SIL-652-KKN2. The Cooler Master Silencio 652S is a case that should be pretty versatile according to Cooler Master. Before we delve to far into the Cooler Master Silencio 652S, it should be noted that while the 652S isn't going to break the bank it does carry a price of $119.99 shipped as I write this. The Silencio 652S isn't exactly a budget case, but hopefully as we look at the 652S a little more it'll become apparent if the Silencio 652S is priced right!
The Cooler Master Silencio series is currently available in two different models. The first which you can see above is the 652S, which is a mid-tower chassis that supports ATX and mATX motherboards. The second model in the Silencio series is the Silencio 352S which is a smaller version and will only support up to a mATX motherboard but going down to a mini-ITX motherboard. The Silencio series is geared for those looking for a silent case. Knowing Cooler Master though, they sure couldn't leave it without some better cooling options. As we take the tour of the Silencio 652S chassis over the next couple of pages, we will see what kind of cooling options are available with the Silencio 652S.
The Cooler Master Silencio 652S is built using both polymer and steel. Weighing in at almot 23 pounds, the CM Silencio 652S certainly isn't the lightest chassis I've ever had on my bench, nor is it the heaviest. Keep in mind this isn't designed to be a LAN box so weight wasn't Cooler Masters design goal.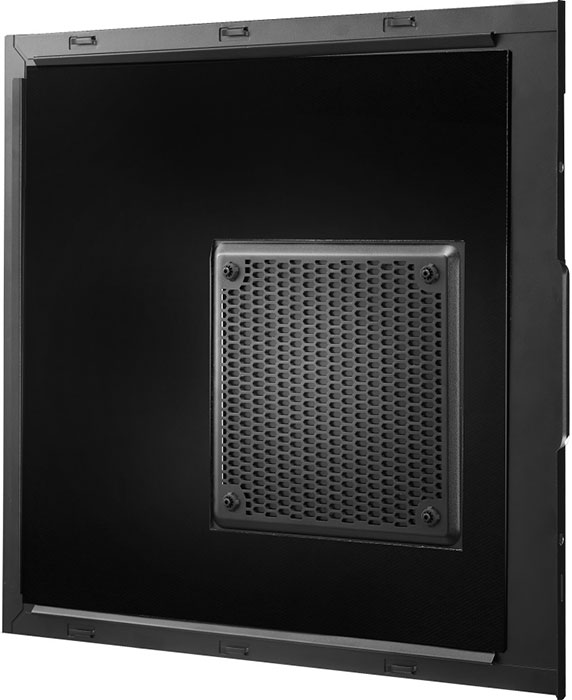 As they say, silence is golden so Cooler Master has put some effort into insulating the Silencio 652S. Each of the panels have a sound dampening material pair with it to kill the sound. The above picture from Cooler Master is the left panel of the Silencio 652S, it looked as if the materiel was held on magnetically, but it's glued on, so no chance of if falling off.
Silencio Model
Model Number
Size
Motherboard Support
Dimensions
Radiator Support

Top: 240mm radiator x 1
Front: 240mm radiator x 1
Rear: 120mm radiator x 1

Front: 240mm radiator x 1
Rear: 120mm radiator x 1

Fans Included

Front: 120mm Silencio x 2
Rear: 120mm Silencio fan x 1

Front: 120mm XtraFlo fan x 1
Rear: 120mm XtraFlo fan x 1

Maximum Number of SSDs Supported
10
4
Maximum Number of HDDs Supported
9
3
Sound Dampening Panels
Convertible Panels with Removable Covers
Removable Dust Filters
The specifications between the two Silencio versions above show off some pretty big differences. Today I have the Cooler Master Silencio 652S on the bench, so lets get the tour underway!