Cooler Master Redefines Liquid and Air Cooling
By
Cooler Master Redefines Liquid and Air Cooling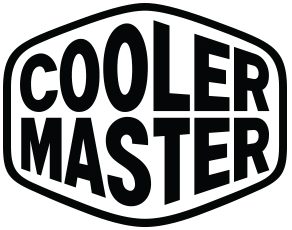 LAS VEGAS, NEV., JANUARY 8, 2018 Cooler Master, a Taipei-based leader in designing and manufacturing computer components and gaming peripherals, unveils a wide range of cooling products that are set to redefine liquid and air cooling. With a revolutionary design in heat transfer through Heat Columns that allows exceptional performance in low-profile coolers, smart features such as thermal detection and addressable RGB LEDs in liquid and air coolers, Cooler Master will offer users many options in thermal solutions. In addition, increased co-development of cooling products, puts Cooler Master at the forefront of thermal design.
Break-Through Design in Heat Transfer: MasterAir G100M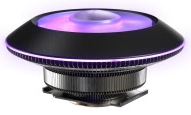 The revolutionary, unified design of the MasterAir G100Ms new custom Heat Column technology increases the direct contact surface area of the cooler for exceptional heat transfer and cooling performance. The entire block of the Heat Column, 46.3mm, is able to transfer a massive amount of heat away from the CPU in the shortest distance possible, increasing overall performance for the PC. This break-through design enables the low-profile MasterAir G100M to reach a TDP of 130W that matches the performance of traditional heatsinks. The G100M is designed for small form factor cases and compact PC builds. Equipped with an RGB ring and fan, which are both certified compatible with RGB capable motherboards, the MasterAir G100M will provide users with an illuminated, low-profile thermal solution.
Certified Addressable 16.7 Million Color RGB LED with Temperature DetectionImage
Cooler Master introduces addressable RGB LED lighting with temperature detection to liquid and air coolers. The MasterLiquid ML240 SMART and MasterAir MA410M come fully equipped with addressable RGB lighting, RGB controller and are fully certified by ASUS, Gigabyte, MSI, and Asrock. The MasterLiquid ML240 SMART and MasterAir MA410M, not only have stunning 16.7million color RGB customization, but also features a SMART temperature detection that changes the RGB lighting based on the temperature of the CPU. Other addressable RGB coolers and fans without the temperature detection include: MasterLiquid ML240R, MasterLiquid ML120R, MasterFan MF120M and MasterFan MF122R- Addressable RGB.
Co-Development With Partners
Cooler Master continues to innovate with partners by co-development of thermal solutions catered to their products. With the upcoming Ryzen with Radeon Vega graphics for socket AM4 launch, Cooler Master has developed the A51, with RGB LED lighting, to provide users with a low-profile cooler that is optimized for this APU. In addition, Cooler Master has collaborated with the ASUS TUF Gaming motherboard to develop and design an exclusive TUF Gaming themed dual tower cooler, the MasterAir MA620 and MA410M, that will be first shown at the ASUS and Cooler Master suites.
---
About Cooler Master:
Cooler Master is a Taipei-based, global computer components company with a 25-year track record in releasing innovative products that truly advance the industry. We are driven by a passion for the things that make building a PC such a unique, rewarding experience, and sustained by a vision that we can reinvent the way these machines are designed, made and used. From our landmark release of the first ever aluminum PC case to our groundbreaking switch to the modular format, Cooler Master is committed to bringing our customers and fans the utmost in choice and control. For more information on Cooler Master, please visit http://www.coolermaster.com or follow us http://www.facebook.com/coolermaster