Cooler Master Nepton 280L AIO CPU Cooler Review
By
Cooler Master Nepton 280L Liquid CPU Cooler Introduction
Closed-loop (All-in-One) CPU water coolers seem to be a dime a dozen these days, but they're far from identical to each other. Each cooler will serve its purpose, whether you're cooling an HTPC or your monster gaming rig. AIO coolers become the ultimate cooling solution to those who want to toy with their system, or just cool it more efficiently than what air can, but don't really want to mess around with building a custom water cooling loop. Cooler Master is a well-known player in the cooling market, and today we're going to take a look at their 280mm Nepton 280L AIO cooler, which was released earlier this year.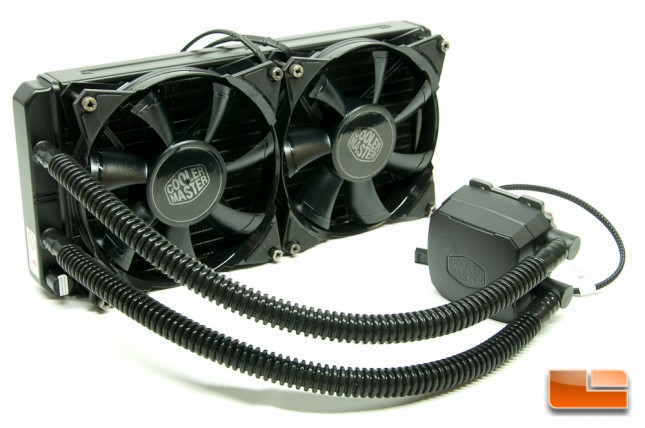 Cooler Master decided to skip buying a pre-built pump and water block, and opted to build their own in-house; hopefully assuring that they can churn a higher quality product. The copper plate is designed in such that it allows superior thermal transfer from the cold plate to the coolant, and yields 100% efficient water flow. The tubing that connects the block to the radiator is made out of FEP tubing. FEP tubing is very strong, flexible, king resistant, and is also superior at combating evaporation – a problem that standard rubber tubing has. Sitting atop the 280mm radiator are dual JetFlo 140 fans, but you can always drop your own fans on or install a smaller 120mm fan if that's all that you have around.
The initial MSRP of the Nepton 280L was $139.99, but you can find it today for $119.99 on Amazon, or even on rebate from Newegg for $99.99 (after $20 rebate). This makes the 280L aggressively priced, considering its target audience, and makes it incredibly affordable.
Cooler Master originally started out offering their standard 2-year warranty, but shortly after release they had a change of heart. They're so confident in this cooler that you will find it with an incredible 5-year warranty!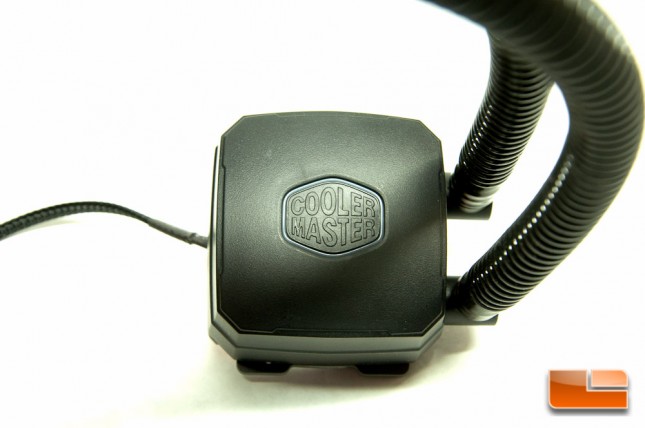 You'll find that like with many other coolers, the 280L is compatible with a vast number of CPUs, including the latest from Intel and AMD, as well as many older generations.
Model: RL-N28L-20PK-R1
CPU Socket Support:
Intel: LGA 2011-3 / 2011 / 1366 / 1150 /1155 / 1156 / 775
AMD: Socket FM2 / FM1 / AM3+ / AM3 / AM2
Radiator Dimensions: 311 x 139 x 30 mm ( 12.2 x 5.5 x 1.2 inch )
Radiator Material: Aluminum
JetFlo 140 Fan Specifications:

Fan Dimension: 140 x 140 x 25 mm ( 5.9 x 5.9 x 1 inch ) *support 120mm fan x 2
Fan Speed: 800~2000 RPM (PWM) 10%
Fan Airflow: 54~122.5 CFM 10%
Fan Air Pressure: 0.7~3.5 mm H2O 10%
Fan Life Expectancy: 40,000 hours
Fan Noise Level (dB-A): 21~39 dBA
Bearing Type: Rifle bearing
Connector: 4-Pin
Fan Rated Voltage: 12 VDC
Fan Rated Current: 0.3A
Power Consumption: 3.6W

Pump Specifications:

Pump Dimensions: 75 x 69.8 x 49.1 mm ( 3 x 2.7 x 1.9 inch )
Pump Life Expectancy: 70,000 hrs
Pump Noise: <25 dBA
Pump Rated Voltage: 12 VDC
Pump Power: 2.9W

Warranty: 5 Years
In the coming pages, we'll see how difficult or easy the Nepton 280L is to install, and run a few tests against it – comparing it to the other liquid coolers that we've reviewed. Before we get to those pages, let's take a look at the packaging and the included goodies inside the box.