Cooler Master HAF 922 Mid Tower Case Review
By
Cooler Master HAF 922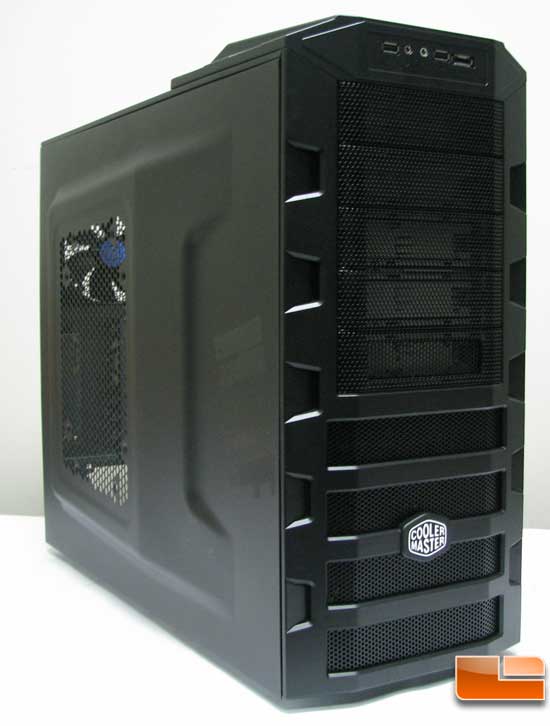 Today we are looking at the newest addition to the Cooler Master line up, the HAF 922. The HAF 922 is the midtower sibling of the HAF 932 full tower. The HAF 932 has done Cooler Master well and they hope the HAF 922 will do the same. Now the HAF or High Air Flow chassis design of the HAF 932 allows for up to three (yes three) 200mm fans, which can, in turn, be any configuration of 120mm or 140mm fans. This combined with the open mesh front, top and bottom vents and open layout should make getting fresh air though this case easy. Let's take a look at the features and specifications of the HAF 922.
Features
Extreme airflow, uncompromising cooling performance, ruggedly strong with outstanding protection
Accommodates demanding high-end components including full length graphics cards
LED ON/OFF switch for front 200 x 30 mm fan
Patented button design for easy maintenance of 5.25″ drive devices
PSU bottom fan can be set up facing up or down to increase airflow throughout the case
Tool free installation
Includes cable management and CPU retaining hole for easy customizability
Spacious interior accommodates with the radiator
7+1 PCI expansion slots for increased expandability
Specifications
Available Color: Black
Material: Steel + Plastic and Mesh Bezel
Dimension (W / H / D)
Main Unit: 253 x 502 x 563 mm / 10.0 x 19.7 x 22.2 inches
Box: 285 x 550 x 605 mm / 11.2 x 21.7 x 23.8 inches
Weight: 8.7 / 10.9 kg ; 19.2 / 24.0 pounds
Motherboards: ATX / Micro-AT
Drive Bays
5.25″ Drive Bay: 5 Exposed (one could convert to 3.5″ drive bay)
3.5″ Drive Bay: 5 Hidden, 1 Exposed (converted from one 5.25″ drive bay)
I/O Panel: USB 2.0 x 2, MIC x 1, Audio x 1 (support HD / AC97 Audio), eSATA x 1
Expansion Slots: 7 + 1
Cooling System
Front: 200 mm fan x 1 Red LED on / off fan x 1 / 700 RPM / 19 dBA (can be swap for 120 / 140 mm fan x 1)
Top: 200 mm fan x 1 / 700 RPM / 19 dBA (can be swap to 120 mm fan x 2 )
Rear: 120 mm fan x 1 / 1200 RPM / 17 dBA
Bottom: 120 / 140 mm fan x 1 (optional)
Side: 200 mm fan x 1 (optional)(can be swap for 120 mm fan x 2)
Power Supply: ATX PS2 / EPS 12V (optional)
Packing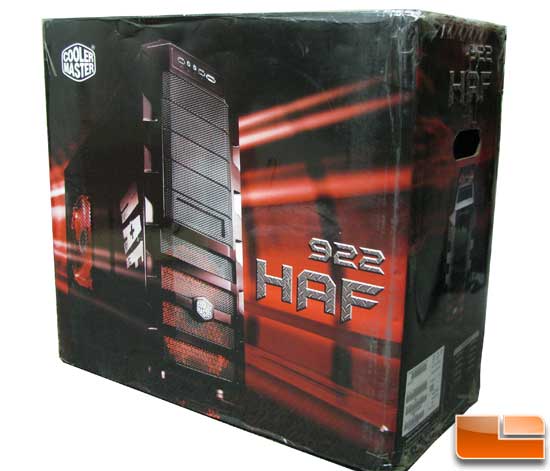 The HAF 922 comes in a sturdy box sporting a nice image of the case and the specs and features. Inside the box the case is packed in the normal way – foam end caps and wrapped in plastic.