Cooler Master Choiix Power Fort USB Battery Pack Review
By
The Choiix Power Fort Portable USB Battery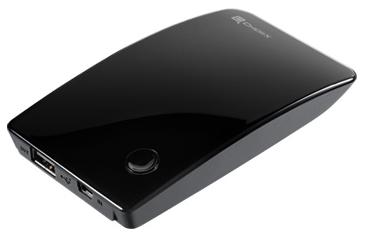 Choiix is a division of Cooler Master dedicated to portable peripherals, offering various items from laptop
cooling pads
to
portable speakers
, mouse pads, mice and more. Today, what we are looking at from Choiix is their Power Fort battery pack for USB-based devices. The Power Fort is a universal battery pack for mobile devices such as cell phones and mp3 players or, really, anything which can get power from a USB connection.
Features of the Choiix Power Fort
World Best green product


Capable of up to 500 charge time usage, with capacity of 85% charge after 500 time charge usage.
High quality Taiwan Lithium-polymer battery.

World-Class Safety

Over charge protection
Over discharge protection
Over temperature protection
Over current protection
Short circuit protection

Capable of charging devices while unit is being charged
No more bulky AC adapters and messy cords while traveling
Equipped with flashlight
Specifications of the Choiix Power Fort
Power Capacity 2700mAh 10Whrs
Power Input: DC 5V/ 1A
Power output : DC 5V/ 1A
Battery Type: Lithium-polymer
Recharging Time: 3 – 4 hours
Dimensions: 11 x 6.4 x 1.2 cm / 4.3 x 2.5 x 0.5 inches
Weight: 102g (3.6 Oz)

The advertised power duration is pretty impressive on its own. As you can see mp3 player battery life can be measured by days, not hours.


The Choiix Power Fort supports pass-through charging so you can charge the battery pack itself at the same time as the device you wish to charge.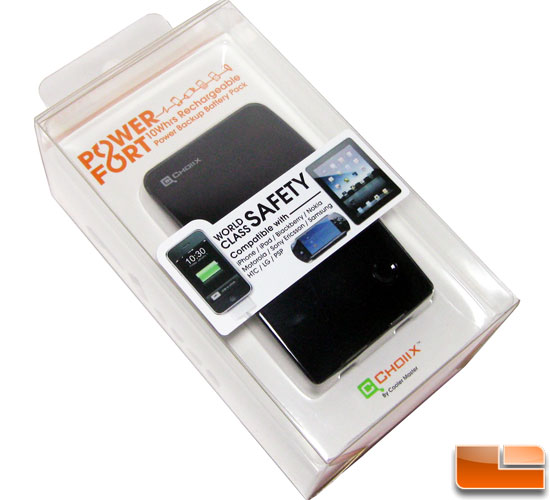 The Choiix Power Fort Packaging is pretty simple, with a lot of clear plastic and a white box holding the retail bundle (cords, paper work etc.).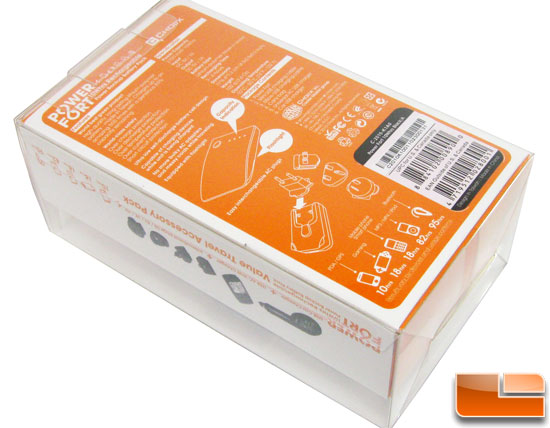 The rear of the retail package lists the specifications, features and certifications as well as listing the contents.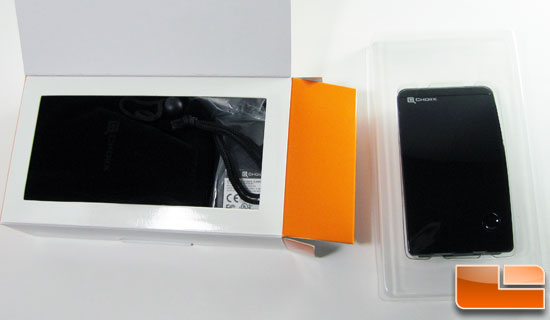 Removed from the plastic packaging we have the white box as mentioned with the bundle, and the Power Fort itself housed firmly in place by more plastic.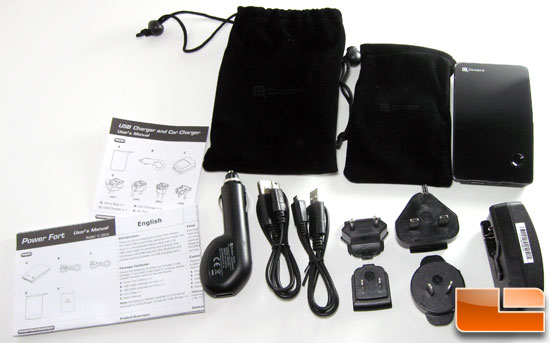 The bundle we received was for item C-2010-K1A0 which is the Black, Advanced retail version. The Power Fort is available as white normal/advanced, or black normal/advanced. The difference between the normal and advanced versions is the car and wall power adapters. The normal versions come with just the two USB cables and suede pouch, whereas the advanced have the car adapter and US/EU/AU/UK wall adapters. The fold-out manual goes into plenty of detail of its features and specifications as well as the do's and don'ts, such as my favorite: "Do not crush or puncture the battery". The included cables are USB->miniUSB and USB->microUSB.