Cooler Master Choiix BoomBoom Notebook Travel Speaker Review
By
BoomBoom Slim Travel Speaker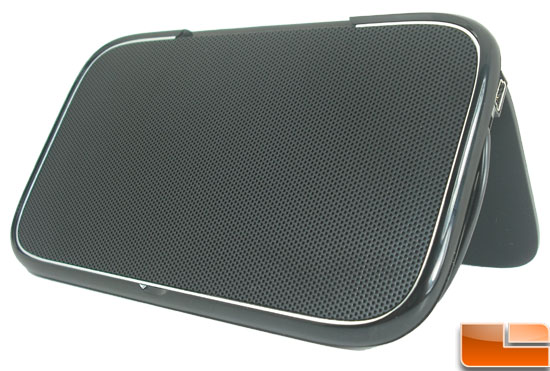 Ever find yourself in a hotel room wishing that the speakers on your netbook were just a bit better? Well, it looks like Choiix has made a product in an attempt to make poor sounding music a thing of the past on your netbook or laptop. Choiix is actually a company that is closely associated with Cooler Master, and Cooler Master is known for some of the finest CPU and GPU Coolers, cases and PC accessories in the world. With a reputation like that you would expect nothing less than the best from Choiix.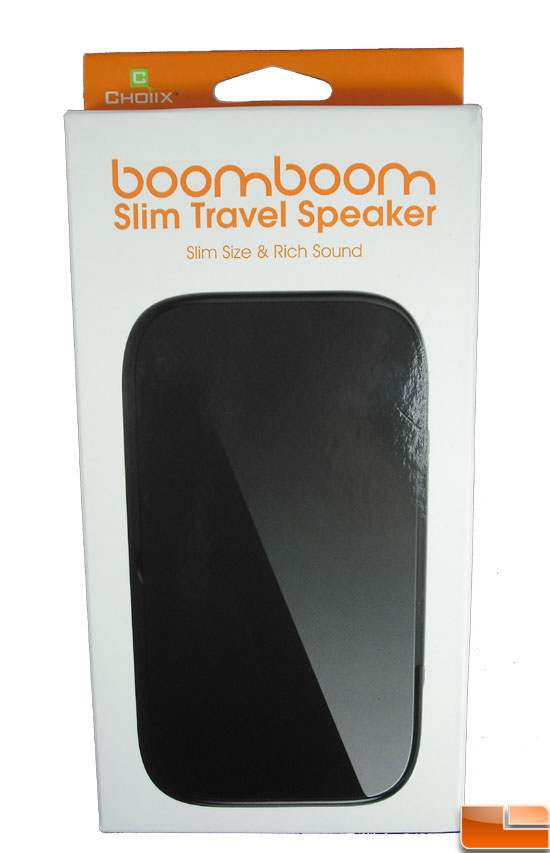 Choiix was kind enough to send us a sample of their newest audio product called the BoomBoom Portable Speaker. The BoomBoom was made to eliminate poor sounding audio on netbooks and laptops as well as be a portable speaker solution instead of having to carry around an extra bag with heavy bulky speakers just so you can have decent sound while on the road or at home.
As with all of my audio reviews I have enlisted the help of my music collection, my movie collection and my love for video games, as well as a Compaq Presario CQ60- 615DX Laptop, A Dell Inspiron Mini 10 Netbook and my PC.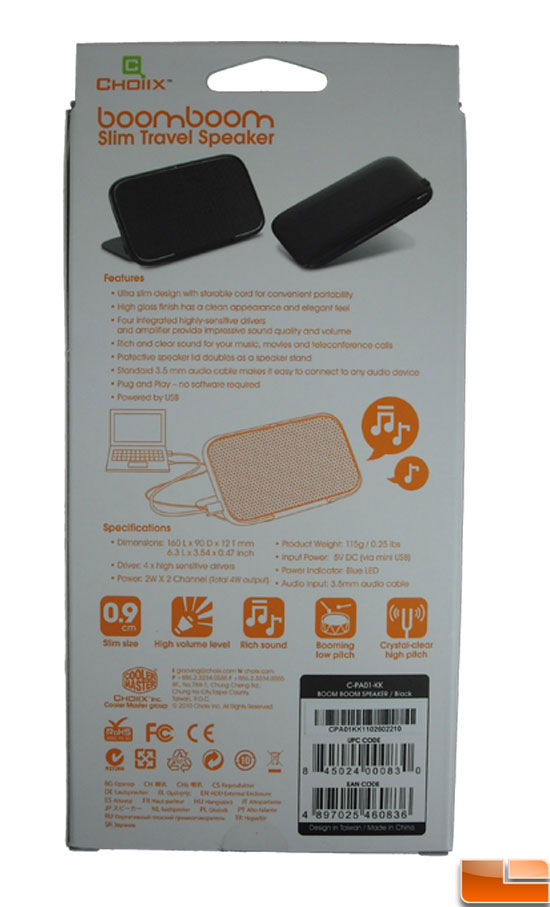 Cooler Master C-PA01-KK Choiix BoomBoom Speaker Specifications:
Model: C-PA01-KK (Black) C-PA01-WW (White)
Dimension: 6.3 L x 3.54 D x 0.47 T inch 160 L x 90 D x 12 T mm
Weight: 0.25 lbs 115g
Driver: 4 x high sensitive drivers
Power: 2W X 2 Channel (Total 4W output)
Power Indicator: Blue LED
Input Power: 5V DC (via mini USB)
Audio Input: 3.5mm audio cable
SPL: 80.9dB
Frequency Response: 410HZ ~ 20kHz
Warranty: 1 year