Cool Clicks Talking Label Maker Review
By
Talking Label Maker Anyone?
Every so often Legit Reviews gets a mystery box delivered and when we got the Cool Clicks talking label maker from Dymo we didn't know what to think. Why a computer hardware review site was sent a label maker we still don't get, but we gave it to a local teacher who did a "review" on it. Read on to take a look at something totally non-hardware related on your weekend off work. We are taking it off also (if you can't tell).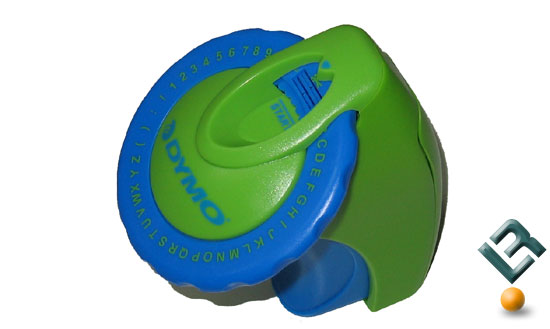 From A Teachers Perspective:
Cool Clicks talking label maker was designed to produce the sound of the letter as the user squeezes the letter into the upper case format onto the label tape. What is really cute about the maker is that is says, "ouch" when you cut the tape off and out of the dispenser. Most children do enjoy learning by doing and this would be a complimentary tool to encourage a child to spell by making labels. The child would need to be helped in the beginning and maybe along the way as to how to use this tool. The child may also have trouble gripping and squeezing hard enough to produce the sound as the letter is crunched onto the tape. The letter can be produced and no sound is uttered if the user does not squeeze the handle hard enough. Some smaller statue and weaker children may not be able to do the squeezing hard enough. However, an older sibling, an adult or a classmate could surely help making this still an enjoyable experience.
The Cool Clicks Talking Label Maker could encourage and inspire spelling and labeling of items. This tool does not mean that the spelling will be correct but the child will learn by doing. As the child/children matures and learns they will be able to correct their mistakes and change their labels. Also their classmates and peers will surely let them know along the way if the spelling is incorrect.
The hardest part of using the Cool Clicks label maker besides the squeezing was installing the batteries. The batteries are encased in a compartment that is closed with a very teeny, tiny Philips head screw. So off and about I had to search for a teeny, tiny screw driver which I could not do in my home. I had to struggle with a screw driver that was much too large. Enclosing a screw driver as some other manufacturers enclose Alan wrenches would be extremely helpful and less time consuming. Otherwise, parents and educations do not necessarily have time to fiddle with such a small non-user friendly screen head.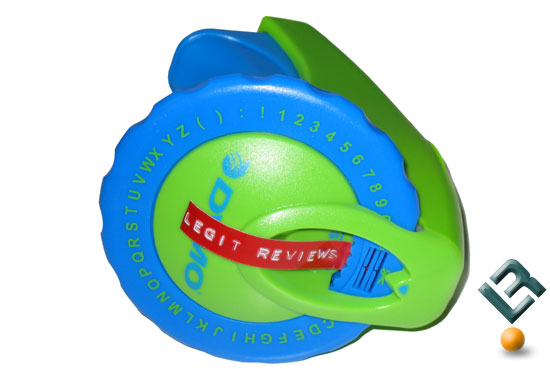 Another problem is that, in my opinion, the letter sounds for O and especially R are not enunciated clearly. Therefore, I feel this tool can surely be used for fun and enjoyment in the learning process but not a totally correct sounding tool.
Educators can definitely include this tool in their classroom possibly into their Centers and find that the children would enjoy using it and learn from it. The sounds uttered by the label maker are spoken softly, maybe too softly for a noisy environment. This can also be looked at as a positive factor as it would not be disruptive in the classroom and it would cause the child/children to work quietly. The children could have a blast labeling their own supplies and other teacher/parent approved items in their environment. This tool could also help a parent or educator bring some organization to the things that they and the children use.
The Cool Clicks label maker retailing for only $12.99 + batteries and can be found in Target stores and other large retailers. They also comes in a couple of different colotr: royal blue and green , sorry no pink. Included with the label maker are two small starter rolls of tape and no batteries. I strongly suggest buying the needed two AAA batteries including extras and extra rolls of tape in a variety of colors when you purchase the unit and look out as everything could and should be joyfully labeled before you know it. This may initially seem like a strange gift for a child to receive but they would surely come to enjoy using it and sharing it with others.
Legit Reviews Thoughts:
After getting our hands on the Dymo Talking Label Maker we went around labeling silly things when we got bored. Below is our BFG Tech Geforce 7800 GT OC after the label maker got a hold of it. When we got the box and it said "talking" we expected it to say full words, but it one says the letter when you punch it. Oh well you can't have everything now can you? For $13 we don't know how you can go wrong with this purchase for children say between the ages of five to seven years of age. With christmas coming up this would be a great present to give someone else and let them deal with everything being labeled in their house. Below a picture of the label maker in action.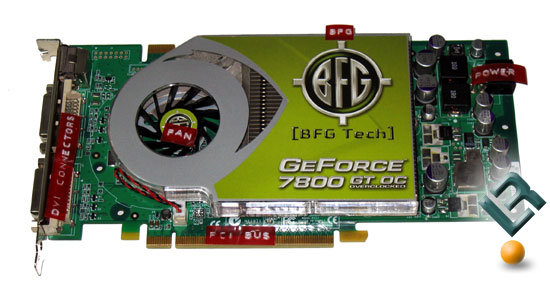 In closing if anyone has children and would like a free Dymo Cool Clicks talking label maker head on into the forums by clicking the link below and I'll send you this slighty used product sample! LOL ð