Charter Business Internet Speeds Increase to 200 Mbps in St. Louis
By
Faster Gets Even Faster in St. Louis: Charter Business Introduces Second Internet Speed Lift of the Year
Top-tier speeds soar to 200 Mbps at no additional cost for business customers in St. Louis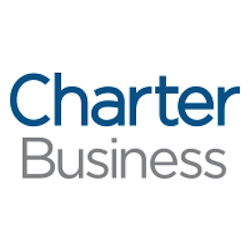 ST. LOUIS Charter Business announced today the company will significantly raise its Internet speeds in St. Louis at no cost, offering top-level speeds of 200 Mbps for its business customers, twice as fast as before, and faster than any competitor in St. Louis in this price range. This marks the second speed lift in the last year offered at no cost to the customer.

With more web-enabled devices, larger files, cloud applications and growing trends in e-commerce, businesses require more bandwidth than ever before. Thats why for the second time this year, Charter Business customers will receive a free Internet speed upgrade. Starting today Charter Communications (: CHTR) will double the highest service level from 100 to 200 Mbps for business customers in the St. Louis area at no additional cost. Charter Business will also significantly increase other speed tiers for business customers.

Its clear the competition is heating up among Internet providers and thats resulting in good developments for business customers like me, said Dale Schotte, owner of Park Avenue Coffee and Ann & Allen Baking Company. Schotte said his business has evolved from a single coffee shop, to a company with multiple cafe locations, a roasting facility and Ann & Allen Baking Company that takes orders and ships Gooey Butter Cakes and Coffee worldwide. The Internet is essential to our operations, to stay in contact with our retail locations and customers, process orders and track shipments online. For our needs, it just makes good business sense to get faster speeds at a lower price.

Charters Executive Vice President and President of Commercial Services Don Detampel agrees the competitive landscape is changing and that quality and value are always top of mind for business customers. Its clear we operate in a competitive environment and Charter Business is committed to giving our customers the very best products and services, says Detampel. That means even faster Internet speeds without a price increase when it comes to Charter Business. Charter is the only provider in St. Louis offering this level of speed at this price, which further showcases our commitment to provide customers greater value.

Charter Business customers will receive the following increase, based on their tier of service.

The new and improved business strength Internet means customers get the speed they need, without the wait times of digital subscriber line (DSL). Click here to see just how fast 200 Mbps and the other Charter Business speeds are in comparison.

Another sign of an increasingly competitive market for Internet service is made clear in Charters July 23 announcement that Charter Business will buy out the early termination fees associated with business customers wishing to switch from their previous provider. This offer provides businesses a quick and easy way to escape contracts and discover an Internet service provider that's right for their business, Detampel added.

Existing business customers can experience the new faster speeds by resetting their modem, or they can receive a new modem for free. For more information about Charters speed tiers and special offers, customers can visit CharterBusiness.com.

About Charter Business
Charter Business, a division of Charter Communications, Inc., provides business organizations with scalable, tailored, and cost-effective broadband communications solutions, including business-to-business Internet access, data networking, business phone, and services. Catering to the unique broadband needs of business customers, Charter Business offers competitively priced products over its state-of-the-art, fiber-dominant network, helping businesses in a variety of industries maximize efficiency while continuing to grow. More information about Charter Business can be found at CharterBusiness.com.

About Charter
Charter (NASDAQ: CHTR) is a leading broadband communications company and the fourth-largest cable operator in the United States. Charter provides a full range of advanced broadband services, including advanced Charter TV video entertainment programming, Charter Internet access, and Charter Phone. Charter Business similarly provides scalable, tailored, and cost-effective broadband communications solutions to business organizations, such as business-to-business Internet access, data networking, business telephone, video and music entertainment services, and wireless backhaul. Charter's advertising sales and production services are sold under the Charter Media brand. More information about Charter can be found at charter.com.