CES Unveiled 2012 – A Sneak Peek At The Hot Products of CES 2012
By
Lenovo: Google TV & Ultrabook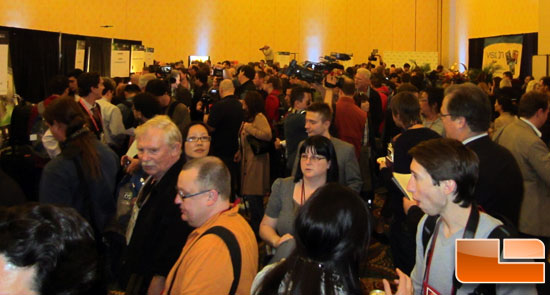 CES Unveiled is the official press event of the 2012 International CES and Legit Reviews was in attendance trying to find some interesting and innovative products to show to our readers tonight. CES Unveiled is attended by more than 1,500 media and analysts from around the world. We fought the hoard of journalists for a glimpse of what the highlights of the CES 2012 would be and we think we have assembled a good look at those products in this article. We can't cover everything, but we have a peek at products from over two dozen companies for you tonight.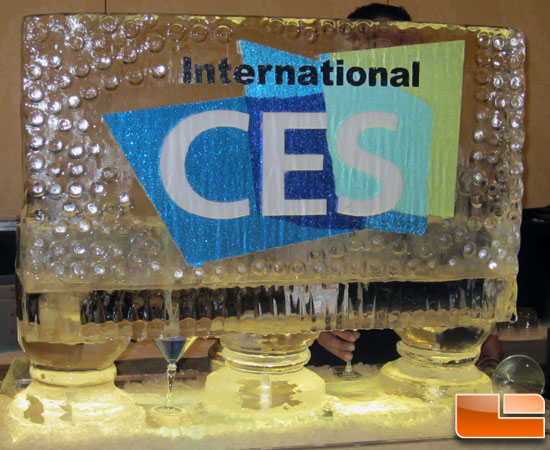 We also stopped for a drink and had a quick bite to eat as you have to enjoy yourself when dealing with that many people in one room! Let's get to it!
Lenovo just revealed its entry into the TV market with the introduction of the 55-inch Lenovo K91 Smart TV. From what we can tell this is the first TV to run Google's Android 4.0 (Ice Cream Sandwich) operating system. Inside we are told is a dual-core 1.5GHz Snapdragon processor that powers the TV and supports features such as voice commands and even face recognition. For facial recognition there is a 5-megapixel camera in the front bezel.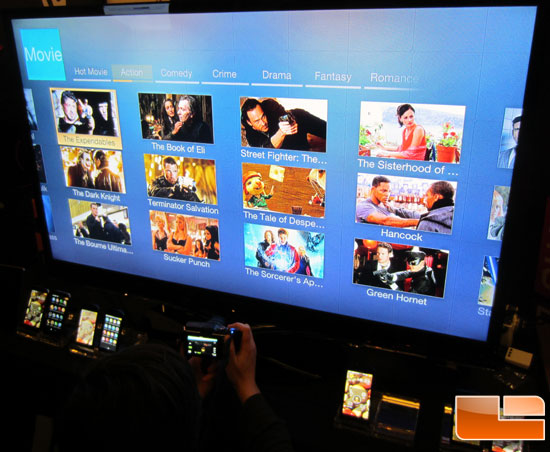 To top things off the LED-backlit display is 3D-capable with a 240Hz refresh rate. Other specifications include 1GB of RAM, 8GB of internal storage with support for a 2GB SD card, as well as Wi-Fi, Ethernet and USB 2.0 connectivity.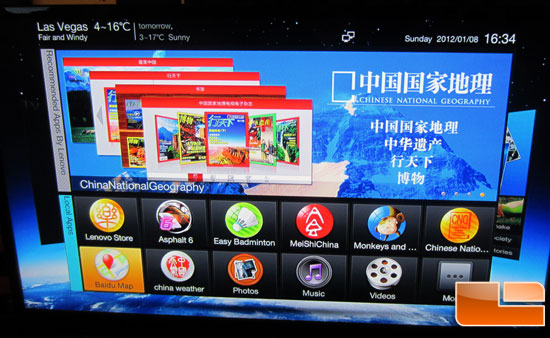 Pictured above is the main menu of the TV and as you might notice, this unit came directly from China. According to the Lenovo rep that we talked to at the show it supports Lenovo's own app store, but not the full Android Market. With the Lenovo Market users will be able to share media between this TV and other Lenovo tablets, smartphones and PCs via the cloud.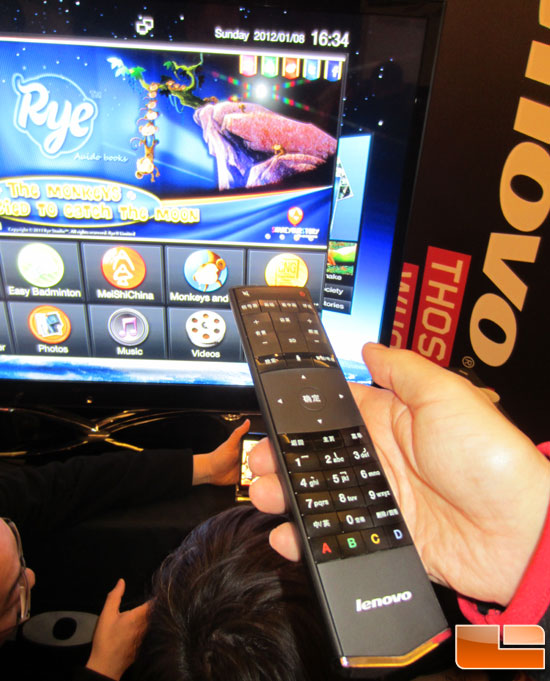 We were next shown the remote and again this is the Chinese version. At first we were shocked to see such a simple remote, but then were shown that matte black colored area around the arrow keys doubles as a track pad. This area is used for gestures and swipes and works extremely well from our few minutes of use with it.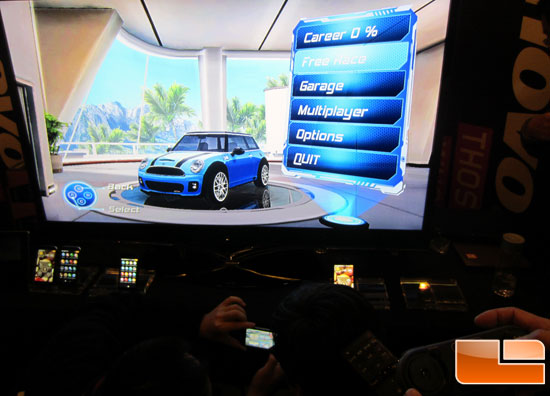 Next Lenovo showed off the gaming abilities of the TV and the gaming remote that comes with the unit.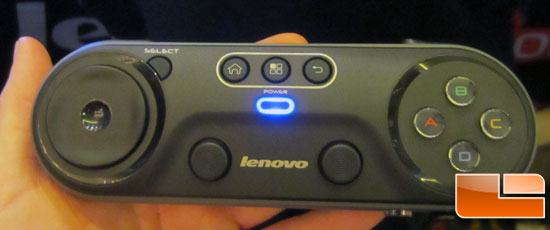 If you thought playing Android games on your smartphone was nice wait till you do it on an amazing looking TV with a remote! We easily adapted to the use of the remote and was playing a racing game in seconds. It might be due to the fact that the remote is similar to the ones that gaming consoles have used for decades.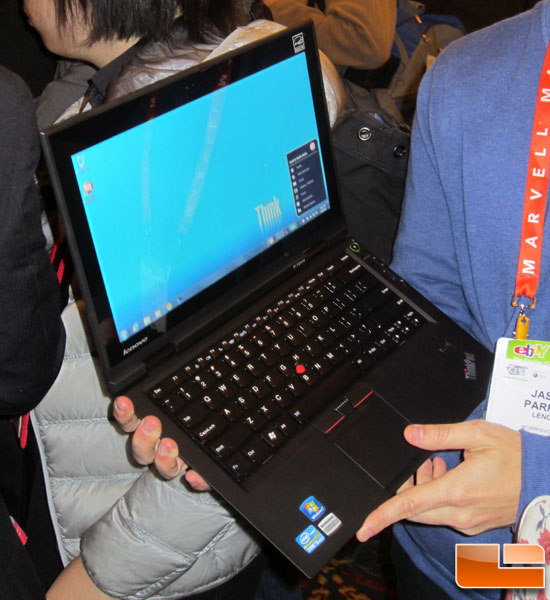 We also managed to catch a glimpse of the Lenovo ThinkPad X1 Hybrid laptop. Most of Lenovos new devices carry the ThinkPad brand of laptops starting with the X1. In case you don't know the ThinkPad X1 Hybrid is a hybrid laptop that comes with Windows 7 and a custom-made Linux-based OS called Instant Media Mode or IMM. You can switch between operating systems by selecting home in a widget. The Thinkpad X1 will arrive in different variants depending on the Intel processor it carries, but we were told that it consumers will be able to pick from Intel Core i3, Core i5 or Core i7 processors for Windows and then on the Google Android side you'll get a dual-core 1.2GHz Qualcomm Snapdragon APQ8060 processor, 1GB of RAM, and 16GB of storage. Lenovo touts that having these two processors will help the X1 reach an impressive battery life of over 10 hours.