CES 2014: Kingston Shows HyperX PCIe SSD, Fury Memory, microDuo Flash Drive and More!
By
Kingston demonstrated their upcoming PCIe SSD using the LSI SandForce SF3700 Flash controller. According to Kingston, it is capable of speeds up to 1800MB/s read and we were able to see it reach these speeds when we were there. This drive was on early alpha firmware, so no write speeds were shown.
As this will be Kingstons first PCIe SSD and fastest in their family, it will go under the HyperX Predator line. HyperX is their enthusiast product line consisting of modules, USBs and SSDs. Here is a quick video overview of the new Kingston HyperX Predator PCIe SSD:
The HyperX Predator PCIe SSD will be available in the second half of 2014.
Kingston also showed off a prototype DataTraveler microDuo, a USB Flash drive for On the Go enabled devices. It has a microUSB on one side and USB 2.0 connector on the other. The DT microDuo makes it easy for Android users to quickly transfer files from an Android phone or tablet to PC and vice versa. Kingston expects to ship this in capacities from 8GB to 64GB starting in later Q1/early Q2.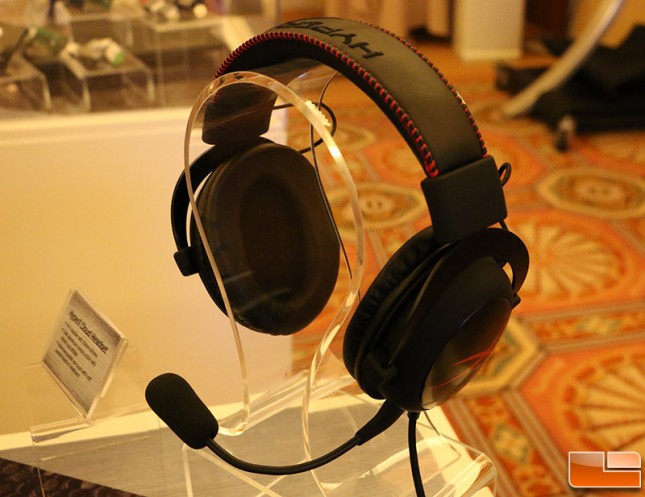 On the HyperX side, Kingston showed us a sneak peek at their upcoming HyperX Cloud headset. Co-developed with QPAD, a Swedish company, the headset has leather accents and memory foam ear cushions. Its light and comfortable, especially as its made to be worn for hours on end! PC Gamers will appreciate that.
Soundwise, Cloud boasts 53mm drivers, bigger than most headphones on the market. It is available for preorder now on Newegg in the U.S. and will be released sometime in the next 2-3 months, perhaps as early as the IEM world finals in Poland in February.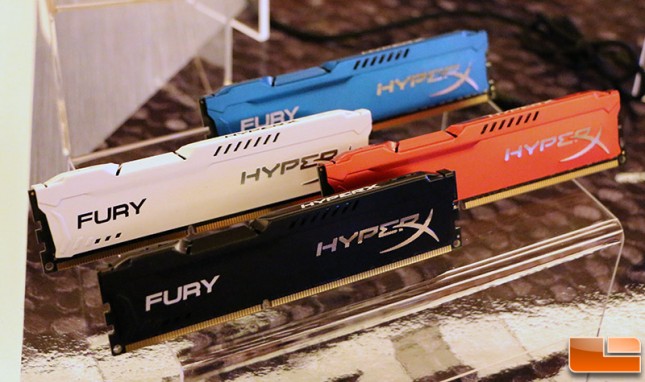 HyperX will also rebrand their memory line this year. HyperX Fury is the new name for the blu line. It will be in speeds from 1333MHz to 1866MHz and all parts will be Plug n Play ready. Fury will be available in black, red and blue colors with possibly more to come. Launch is in March and its available for preorder on Newegg now in the U.S.
We also were able to see Kingston's first M.2 SSD! The M.2 drives are pretty neat as they can support both SATA and PCIe connectivity through the same physical port. This 128GB drive that Kingston had on display was SATA based and powered by an LSI SandForce SF-2281 SATA 3 controller and Toshiba NAND flash memory.

Remember the Kingston HyperX Predator 1TB Flash drive we showed you at CES 2013? Kingston has a special on it during CES 2014. The DataTraveler HyperX Predator 3.0 USB drive is $999.99 at Amazon, with the 512GB at $499.99. Regular pricing is around $1,300 and $700 respectively. Limited supplies so once theyre gone, thats it! U.S. only