CES 2014: AMD Shows off Systems with new Kaveri APU's
By
Here in Las Vegas just before CES 2014 Legit Reviews was invited to the AMD Tech day for the upcoming AMD Kaveri APU's. While here we ran into Ed Callway and he was showing off some of his latest work, mainly in small form factor case's and mods. The next few pictures and the video highlight what is one of the coolest and most practical mods I've seen in awhile. He took a Pelican briefcase and started cutting it apart, putting some holes in it and ended up with a pretty cool little system.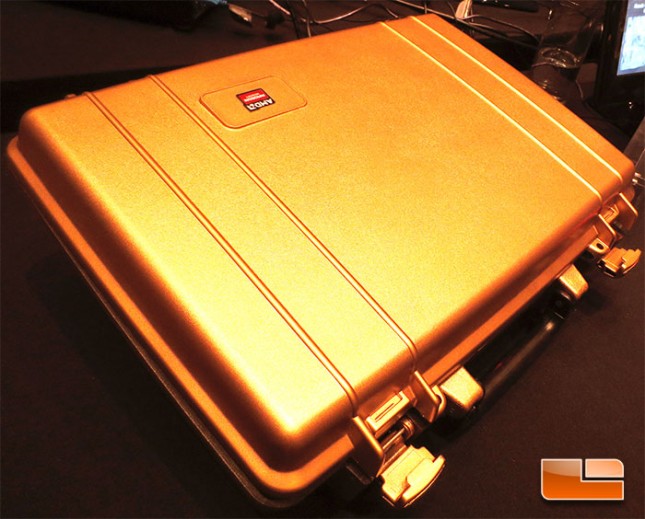 One may believe that this is simply a briefcase with an AMD sticker on it, but they would be wrong. This is actually a custom built system that is using the latest AMD Kaveri A10 APU.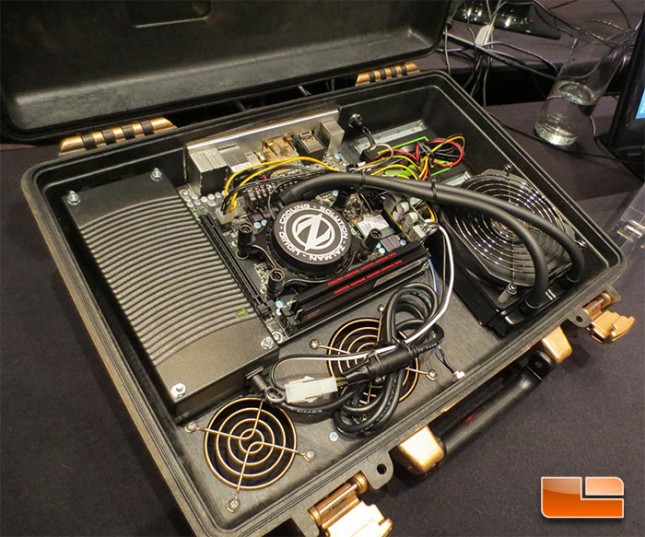 Once they opened up the briefcase I was surprised to see that it was a full blown water cooled system inside the briefcase. At the heart of the system was one of the new AMD Kaveri APU's, likely one of the new A10's that is supposedly launching on January 14 according to the internet rumors (because if it's on the internet it must be true).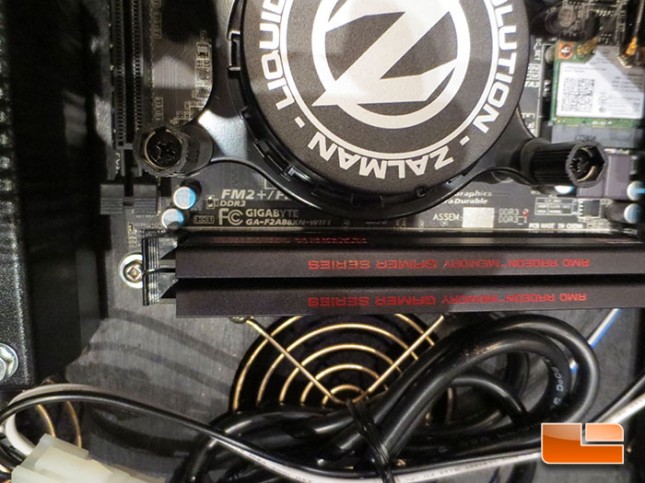 The builder opted to use a GIGABYTE GA-F2A88XN-WiFi motherboard, 16GB of AMD Radeon Gamer Series memory, and a Zalman 120mm Water Cooler.
The above video shows Ed Callway, the builder of this system talking about his work and the parts that he used in this build.