CES 2013 Razer Edge Pro Is One Seriously Fast Gaming Tablet
By
A Closer Look At Razer Edge Pro & Accessories
Legit Reviews stopped over at the Razer booth this morning, to check out their latest gaming products. Razer is showing off the Edge Pro gaming tablet along with three upcoming accessories.
The Razer Edge Pro is currently the world's fastest tablet on the market, designed with the gamer in mind. Running Windows 8 and holding a powerful dual-core i7 CPU, 8GB of GDDR 3, and up to 256GB of built-in SSD storage, this tablet certainly does pack a serious punch. The Edge Pro also has multiple accessories to either help you get your game on, write an article about CES, or just a general dock to connect multiple accessories to it. The Razer Edge Pro will set you back a cool $1299.99 via the RazerZone store.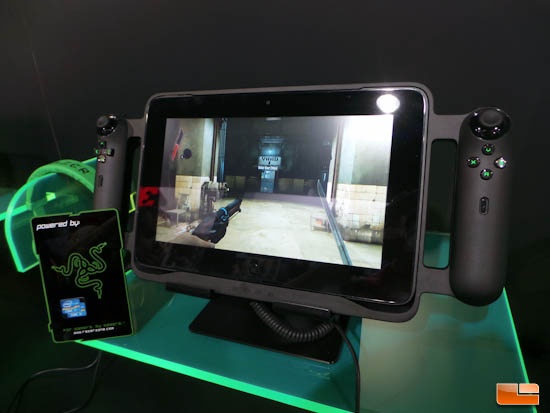 The keyboard dock will have the feel of converting the tablet into a laptop. This will be ideal if you want to do word processing, up to doing what the Edge Pro is built for; gaming. The keyboard is not currently available, and is slated for a Q3 2013 release. No pricing information was released at this time.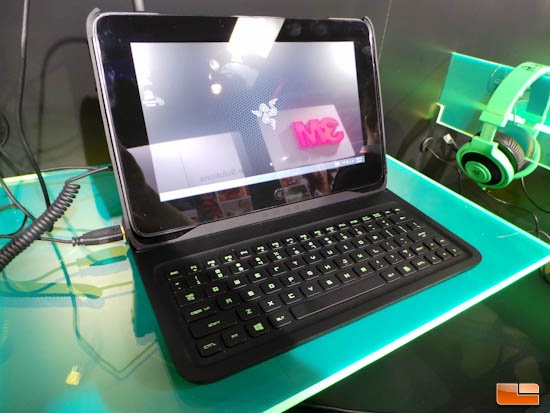 The mobile controller is a very interesting and neat idea, that gives you a console feel on your tablet. I did try out this accessory with the tablet, and it felt very comfortable, though at first it felt a little confusing to use at first. Also, after only a few minutes of holding it in my hands, I could definitely feel the weight. I would want to rest this in my lap or on my dining room table for extended use, quite honestly. Game play was actually quite fluid, and that's thanks to the NVIDIA GT 640M LE GPU. This accessory will be available Q1 2013 on RazerZone for $249.99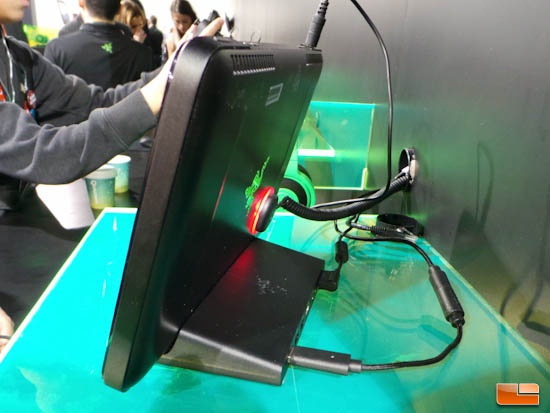 Finally the docking station will allow you to prop your tablet up and connect up to three USB devices directly to it, via USB 2.0 connectors. It does include an HDMI connector to quickly hook up to your TV, as well as an included microphone input and a stereo output 3.5mm jack. This accessory will also be available Q1 2013 on RazerZone for $99.99.