CES 2013: OCZ Shows Off Their PCIe Vector SSD
By
Vector Unleashed On PCIe
OCZ recently announced that they are building on the success of the Vector drive with an enterprise targeted PCIe version. We had a chance to see the pre-production version when we stopped by their display on the initial day of CES. They were also displaying the array of other storage options currently available for both consumer and enterprise.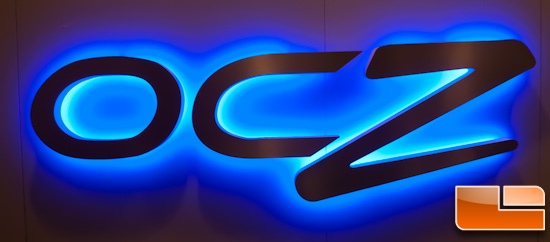 Since the PCIe interface has a much greater bandwidth potential, there's a lot more to take advantage of with the Indilinx Barefoot 3 controller. Current plans are to offer capacities of 240GB, 480GB, and 960GB.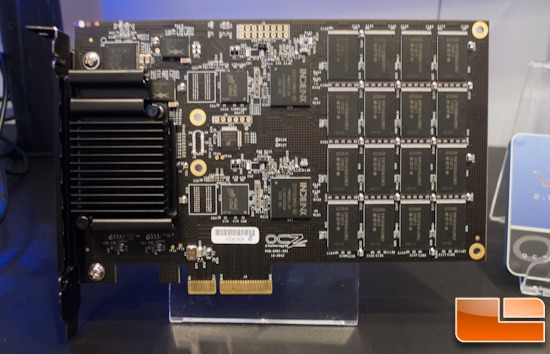 Twin controllers drive the Vector PCIe using full OCZ VCA (Virtualized Controller Architecture) 2.0 feature-set including SMART and TRIM support to make it all work. While it's designed for Microsoft Windows-based Client Desktops and Workstations, we'd be remiss if we didn't note that as of now, Windows does not support TRIM through PCIe.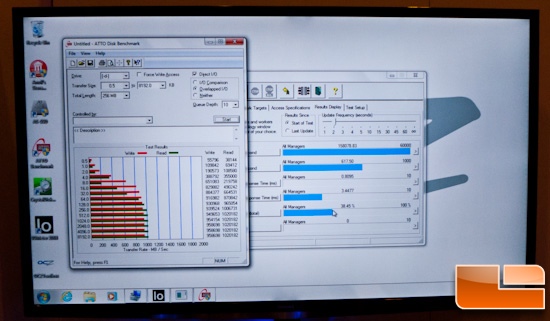 If you can't quite see it, the reads and writes both end up around the 1000MB/s mark on the ATTO benchmark which is double that of what we see from the Vector SATA 6Gbps based drive. It's capable of 140,000 IOPS as well which is about 40k more than the the Vector drive we tested. According to OCZ, it is faster than the RevoDrives which we've also previously tested and can certify that they are beasts. This is especially true in the lower queue depths where the Vector PCIe bests any of the previous RevoDrives. Availability has not been made public yet but we'd guess that we'd see them out in the wild by Q3 2013 and pricing is not yet determined but will probably end up in the $1.40 to $1.70 per gigabyte range.