CES 2012: Razer 'Project Fiona' Gaming Tablet and Blade Gaming Laptop
By
'Project Fiona' Gaming Tablet and Blade Gaming Laptop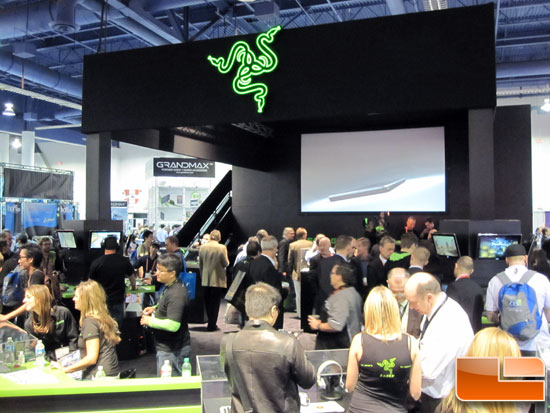 We spent some time at the Razer booth today at CES 2012 to bring you the scoop on their latest innovative products: The Razer Blade and 'Project Fiona'. The Razer Blade is a gaming laptop with Razer's Switchblade user interface.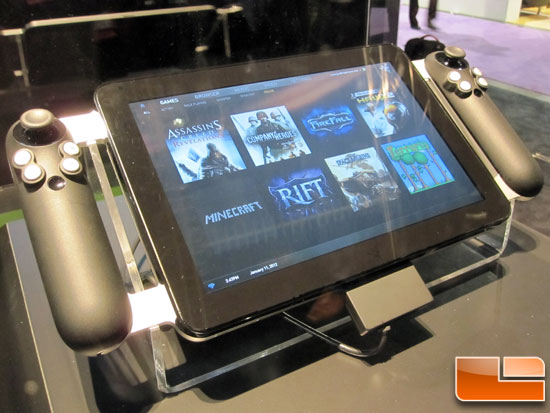 Razer gave us a nice overview of their 'Project Fiona' gaming tablet prototype. This tablet is currently built on Intel's Sandy Bridge platform and runs Windows 7. Razer's goal is to design this tablet to handle any Windows game that can be controlled with a game controller similar to an X-Box controller.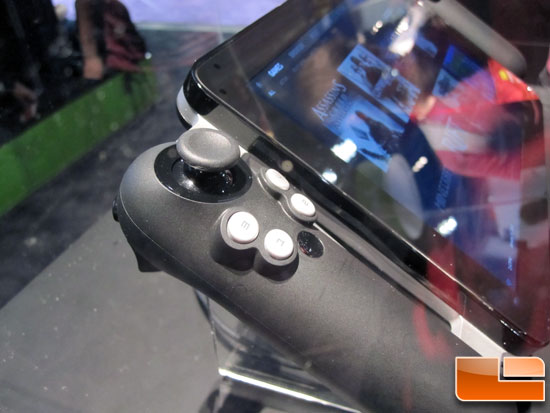 Here is a shot of the gaming controller for the 'Project Fiona' gaming tablet. Both controllers on each side are currently identical. It does not appear that they can be detached at this time. But it would be nice if that were possible so the device could double as a regular table without the bulky controllers whenever you want it to.
Razer is currently just in the 'user feedback' stage and has not decided yet if they are going to actually bring this product to market. However, if they do, they aim to hit the sub-$1,000 price point, use Intel's new Ivy Bridge platform, and run Windows 8! If they decide to bring this to market, they plan to do so by the end of the year. It will be very interesting to watch this product evolve over the next year!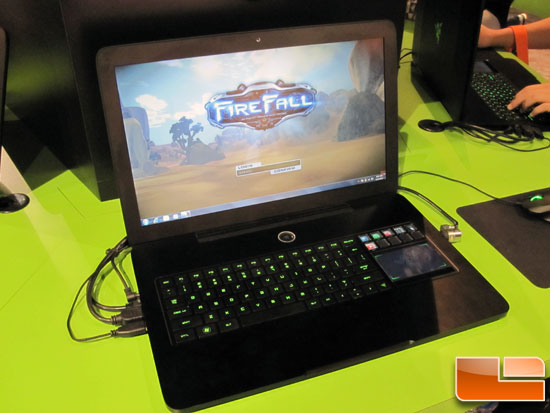 Razer also gave us an overview of their new Blade Gaming laptop. The Blade is the redesign of their 'Switchblade' concept notebook from last year's CES. We expect the Blade to be available in the next year, but for the large price tag somewhere between $2,700 and $3,000! While the hardware specs may not be the biggest and baddest out there, Razer claimed they were aiming for a more portable gaming laptop, and the main feature of the Blade is the Switchblade User Interface.