CES 2010: Crucial RealSSD C300 6Gbps SATA SSD Demo
By
Is The Crucial C300 The World's Fastest SSD?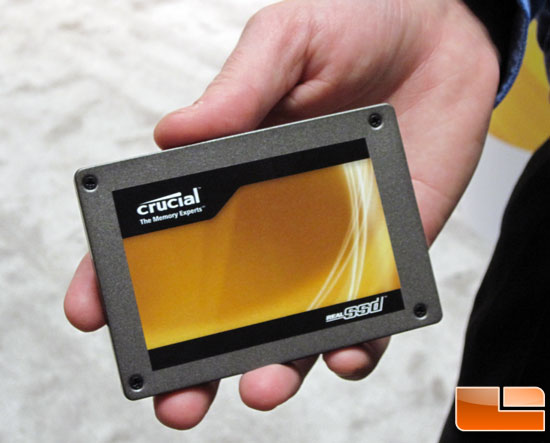 Last month Micron raised the performance bar for SSDs by announcing its RealSSD C300 SSD. Micron touted this drive as being the industrys fastest SSD for notebook and desktop PCs. This is made possible due to the fact that the RealSSD C300 drive leverages Microns established 34nm MLC NAND flash memory, allowing the company to provide a cost-competitive, high-capacity SSD solution. Bringing another first to SSDs, Microns 34nm MLC NAND supports the high-speed ONFI 2.1 standard, ensuring the NAND performance keeps pace with the faster SATA 6Gb/s interface. Today, the company announced that the drive would be coming to the retail market next month under the Crucial product name and we got to personally see what the retail drive will look like.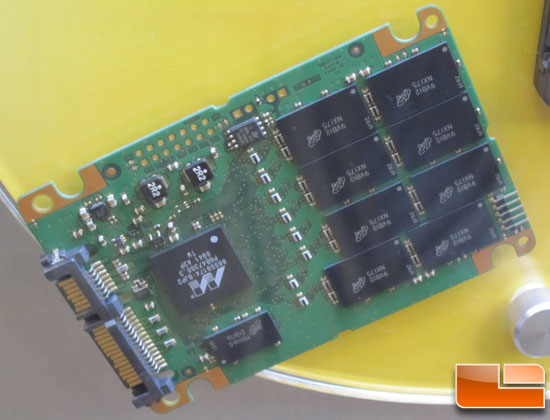 The Crucial RealSSD C300 drive will come in a standard 2.5-inch form factor, supporting 128GB and 256GB capacities, and will come with a limited five-year warranty. Benchmark tests have shown the Crucial C300 to be the fastest desktop and notebook SSD available to end consumers, boasting scorching-fast read speeds of up to 355MB/s. The Crucial C300 natively supports SATA 6Gb/sthe next generation high-speed storage interfaceand is backwards compatible with the SATA 3Gb/s interface. Pricing has not been finalized as of yet, but we were told the sum of $799 for the 256GB more than once during our conversation with Crucial today.
We also filmed a demo for you that Crucial showed us this afternoon to show off the performance of their newly announced RealSSD C300 256GB SSD. The demo shows them firing up a test system, opening 200MB worth of files in Photoshop and then shutting down the system. The test system is powered by RealSSD C300 SSD and completed the demo in just 40 seconds! Crucial also provided us with some internal benchmark slides that they said we could publish, so here you go!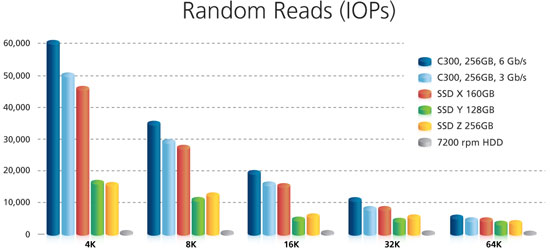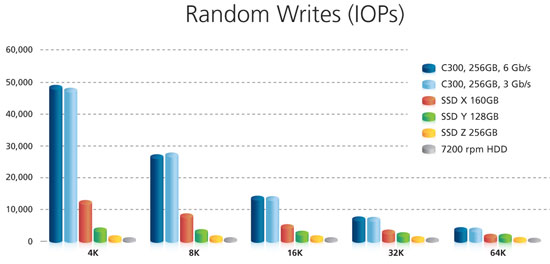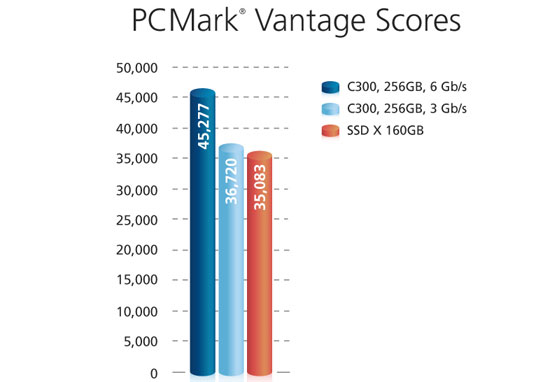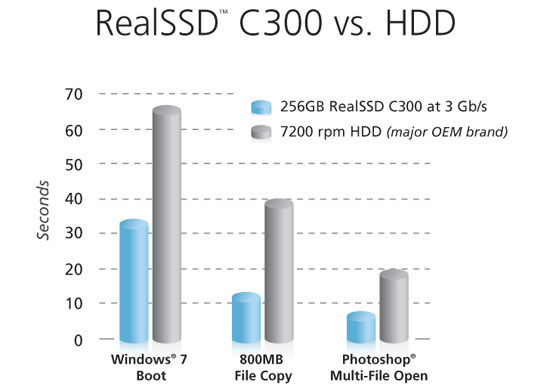 Expect to see more about this drive here on Legit Reviews when it launches next month!