CES 2009: YUBZ Shows Off $1800 Swarovski Crystal Bluetooth Handset
By
YUBZ Shows Off Retero Swarovski Crystal Clad Phone
When we reviewed the Yubz Talk Bluetooth Handset in October we found a fun product that was a great throwback to the old school rotary phones of yesterday. During CES this week we found out that Yubz added 5,400 grade A Swarovski crystals to create a work of art rather than just a Bluetooth handset. Yubz is only producing 20 of these limited edition retro Bluetooth handsets that look like a replica of the Western Electric 500-series model, which was the classic phone handset for several decades. With a price tag of $1,800 this Bluetooth handset is not for everyone, but we can always look and dream right?

To learn more about the Swarovski crystal clad Yubz Talk Bluetooth handset we sat down with Alex Mak, the Vice President of the distribution company for Yubz to get the skinny on this handset.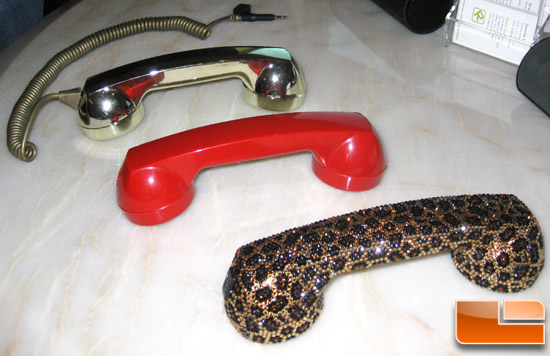 Pictures don't really do the phone justice, but here is a picture of the Swarovski crystal handset next to the regular flavors.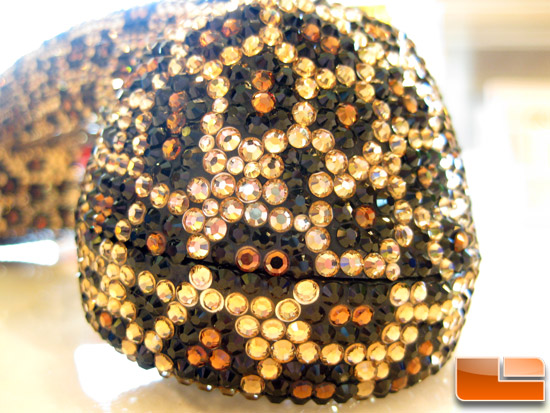 A closer look at all 5,400 Swarovski crystals that are found on the limited edition Yubz Talk. If you are interested in ordering one of these phones Yubz is currently taking pre-orders for the 20 limited edition models that are being produced, so be sure to take a look at the Yubz website and contact them if you are in the market for some bling.