CES 2009: PC Power & Cooling 1500 VA UPS
By
PC Power & Cooling 1500VA UPS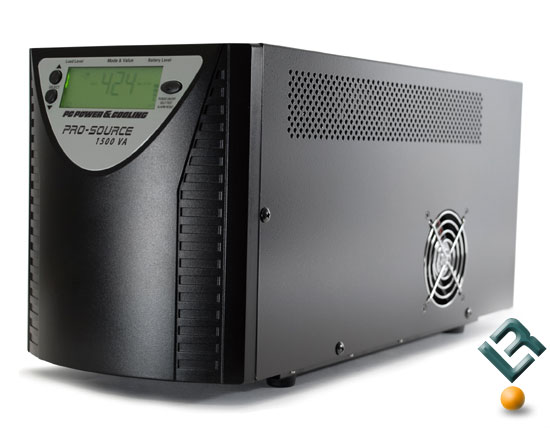 How many times have you been working on some critical paper, either for school or for work, when all of sudden the power goes out? Probably not too often, however losing any important data or something that youve spent hours on can be extremely frustrating. Even happening one time is enough for most people to realize that a UPS is a wise investment. A UPS also provides additional protection to your system in the case of brown outs and surges from destroying your PC.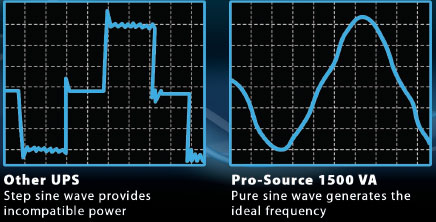 For years PC Power & Cooling have a well deserved reputation for building top of the line, bulletproof power supplies. Now, here at CES 2009 PC P&C have tossed their hat into the ring of UPSs with their Pro-Source 1500VA. PC P&C state that their UPS is far and away the best solution for todays active PFC power supplies by providing a linear sine wave, opposed to a stepped wave which most UPSs provide. A stepped wave can cause the power supply to reject the UPS it is connected to and simply refuse to work while connected to the UPS.
This UPS can provide up to 10 minutes of battery back up at a 600w load. Its able to meet the requirements of a system that draws 900w which should take care of just about any PC set up for 24/7 use.
Some other features include:
Front panel display that shows Input voltage, Output voltage, Frequency, Battery Charge, Remaining Battery Time, UPS Output load, and UPS temperature.
Ability to send alerts to your computer through a USB cable or Ethernet cable. It can also be monitored via email or pager alerts.
Quiet operation when running on AC power
When running on AC there is an overload alarm to wan if the load is too much for the UPS to handle.
Uses three standard 12v, 7Ah rechargeable lead acid batteries that can be replaced easily.
Software that is compatible with Windows XP, Vista, Netware, and Linux.
This is the first step for PC P&C into the UPS world and we have no doubt that they are capable of producing quality units. At this time we havent been given details on pricing, or if there will be other models available. I can say though that with their reputation for high quality products, picking a PC Power & Cooling UPS over a Geek Squad branded UPS is a no brainer.
Legit Bottom Line: PC Power & Cooling launches their first UPS in the Pro-Source 1500 that provides cleaner power than more conventional UPS units. With a name that defines quality in the PC power supply market and a product thats more friendly with todays active PFC power supplies, they should have little problem gaining traction with their new line.