Buffalo Wireless Routers Have DD-WRT NXT Open Source Firmware
By
Buffalo First to Ship Wireless Routers with DD-WRT NXT Open Source Firmware
New AirStation DD-WRT NXT series unlocks extensive capabilities for high performance network configurations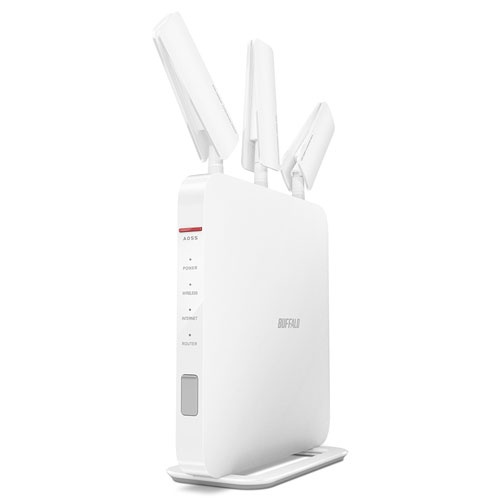 AUSTIN, TX June 2, 2015 Buffalo Americas, a leading provider of external storage, network attached storage (NAS) and networking solutions, today announced the availability of its new wireless dual-band gigabit router series. This series introduces the markets first routers pre-installed with the latest open source router technologyDD-WRT NXT firmware. The Linux-based firmware offers improved network system stability and security through a more responsive user interface than its predecessor DD-WRT. In turn, high bandwidth users gain increased network control and functionality. Buffalos lineup offers three routers differentiated by the supported Wi-Fi standard and maximum throughput: AirStation Extreme AC1900 DD-WRT NXT, AirStation AC1200 DD-WRT NXT and AirStation N600 DD-WRT NXT.

The commonly held fear of bricking a router while attempting to install open source firmware has hampered the adoption of DD-WRT technology, said Matt Dargis, COO, Buffalo Americas, Inc. Buffalo opted to alleviate that fear by taking responsibility for DD-WRT NXT installation. We have the expertise to do so, and see it as another opportunity to help our system integration customers get the most out of networking and router innovations.

Each AirStation DD-WRT NXT model supports simultaneous wireless operation on both the 2.4GHz and 5 GHz bands. Gigabit Ethernet connections enable users to leverage high speed wired networks to move large files including HD movies, music, photos and system backups. Furthermore, two or more AirStation DD-WRT NXT routers can be configured to act as a standalone wireless bridge, extending the wireless network range.

Previously noted, the firmware has an upgraded user interface for controlling features that improve network stability and security, such as:

Dynamic DNS
Open VPN and full command line access
DHCP server
SSH server
IPsec passthrough
IPtables NAT and Firewall
Advanced access restrictions

Users can learn how to unlock additional features through the command line interface (CLI) by visiting www.dd-wrt.com/NXT/. This site will also provide updates on future feature enhancements and related software modules as they become available.

Pricing and Availability

All Buffalo AirStation wireless solutions are backed by a limited three-year warranty including toll-free 24/7 U.S.-based technical support.

AirStation Extreme AC1900 Gigabit Dual Band Open Source DD-WRT NXT wireless router (WXR-1900DHPD) is available now at an MSRP of $229.99.
AirStation AC1200 Gigabit Dual Band Open Source DD-WRT NXT wireless router (WSR-1166DD) is available now at an MSRP of $109.99.
AirStation N600 Gigabit Dual Band Open Source DD-WRT NXT wireless router (WSR-600DD) is available now at an MSRP of $89.99.

About Buffalo Americas

Buffalo Americas, Inc., based in Austin, Texas, is a leading global provider of award-winning networking, storage, multimedia and memory solutions for home and small business environments as well as for system builders and integrators. With almost three decades of networking and computer peripheral experience, Buffalo has proven its commitment to delivering innovative, best-of-breed solutions that have put the company at the forefront of infrastructure technology. For more information about Buffalo Americas and its products, please visit www.BuffaloAmericas.com.