BlueAnt Supertooth 3 Bluetooth Handsfree Speakerphone Review
By
Introducing BlueAnts Supertooth 3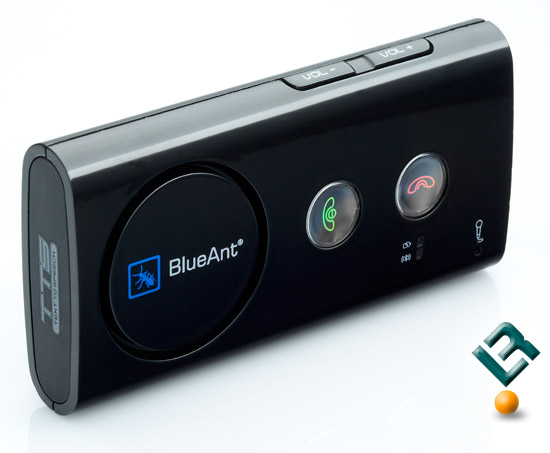 Last year, we took a close look at BlueAnts almost flawless mobile Bluetooth Speakerphone system – the Supertooth Light. The Supertooth Light was really one of the first great speakerphone systems that we got to play with here at Legit Reviews. It did almost everything well – for the user who wanted handsfree integration with their mobile phone and didnt want to wear a wireless or corded headset, the $70 Supertooth Light was a very legitimate alternative. This Supertooth Light device worked with every Bluetooth mobile device we threw at it and had great sound in a nice little package. For an entire year, this really has been the cream of the crop when it came to Bluetooth speakerphones.
Now, BlueAnt has released their next generation mobile speakerphone system by introducing the Supertooth 3. The $100 Supertooth 3 comes just in time for those affected by the ever-changing handsfree motoring laws. Users who have problems with headsets fitting properly on their ear, manipulating the tiny headset buttons, or even hearing their party while driving are now given a another alternative to be handsfree. On paper, the Supertooth 3 Bluetooth Handsfree Speakerphone has improved all around from its older sibling. The new Supertooth has an improved Digital Signal Processor and a redesigned footprint that gives the Supertooth 3 a sleeker, less boxy look than the Supertooth Light.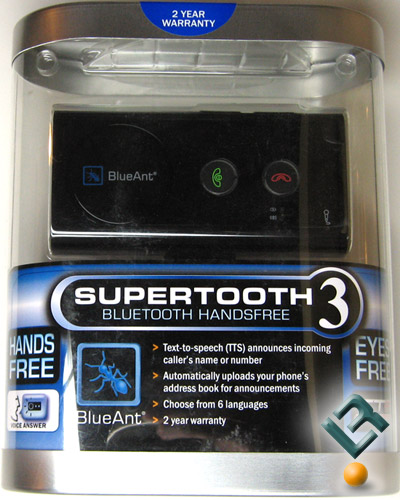 The Supertooth Light was already driven by cutting edge electronics, but BlueAnt has said it even made improvements there as well. The Supertooth Light and the Supertooth 3 still share many similar features as both are both designed to mount to your sun visor in your automobile using a magnetic clip and come with a very large speaker driver so that you can hear your party even with the windows down. Both Supertooth models have a reported talk time of 15 hours (with 800 hours of standby).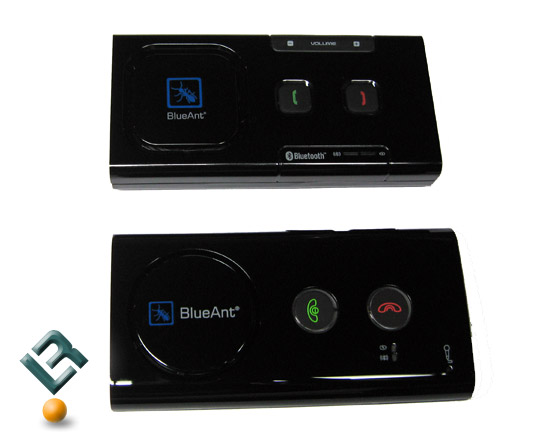 The electronics of the Supertooth 3 were updated with something BlueAnt calls Clear Voice Capture technology designed by Cambridge Silicon Radio (CSR) that is built into the DSP to help the Supertooth 3 achieve better-than-average voice and audio quality. The Supertooth 3 also features Text-to-Speech Technology which announces incoming callers name or their caller ID number. BlueAnt has removed what we thought was a very functional telescopic boom microphone from the Supertooth 3 and integrated a precision microphone into the body. Other than those small physical changes, there are really no other major differences to the frame of the Supertooth 3.
Key features:
Text-to-Speech Technology
Voice answer
Automatic Vibration Sensor Reconnection
Choice of six languages
Full DSP Noise Cancellation/Echo Cancellation
Full Duplex
Fix to the sun-visor via a two sided magnetic clip
Automatic connection and reconnection with notification
Digital Volume control
Pairs with up to 8 Bluetooth devices
Bluetooth v2.0
Two-year full replacement warranty
MSRP $129.95