Blizzard's 2005 Blizzcon: Day 0
By
Exclusive Sneak Peak Into Blizzcon
For the uninitiated, Blizzcon is the first-annual celabration of all things created by Blizzard Entertainment. Such well-known and beloved titles as Warcraft, Starcraft and Diablo carry the Blizzard moniker and many gamers share a deep passion from the enjoyment these games produced. With the wild success of the most recent World of Warcraft, garnering more than 4 million monthly subscribers world-wide, the show is already poised to be a huge success.
Before Blizzcon has even started we bring you coverage from the day before to let you see the inner workings and give you a sneak peak for what you will see tomorrow.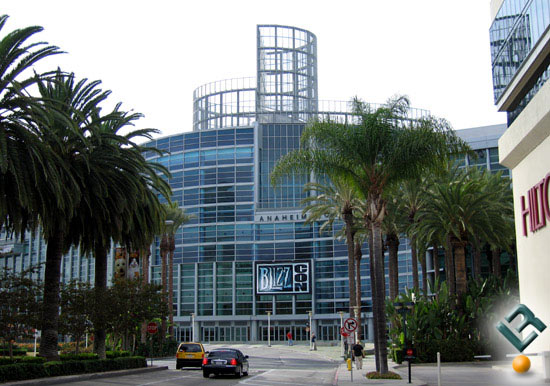 Walking to the convention center from our hotel just a block away was a refreshing walk along open streets that were lined with plam trees. No crazy banners or gamers were seen camping out like we almost expected for an event of this size.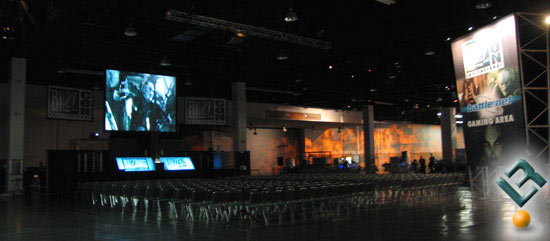 Attendees to Blizzcon are among the first to see live demo, as well as hands-on play, of the upcoming World of Warcraft Expansion and get exclusive sneak peeks of other Blizzard properties. In addition to this treat, enthusiants and gamers can experience cut-scenes and video from many previous titles.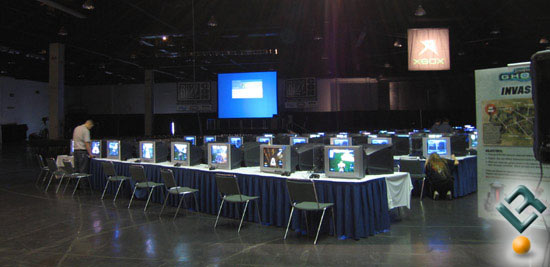 The Starcraft:Ghost dev team is still hard at work putting finishing touches on their highly-anticipated console title. Ghost is expected for Playstation 2, Xbox and Gamecube consoles. No word as yet if the title will be available for next generation systems, such as the Playstation 3 or Xbox 360.