BenQ Announces New Product Lineup for the 2015 International CES
By
BenQ Announces New Product Lineup for the 2015 International CES
New treVolo Electrostatic Bluetooth Speaker, Pro Gaming Monitors, Design-Focused Displays, and Colorific Projectors Let Users Do It All With Flying Colors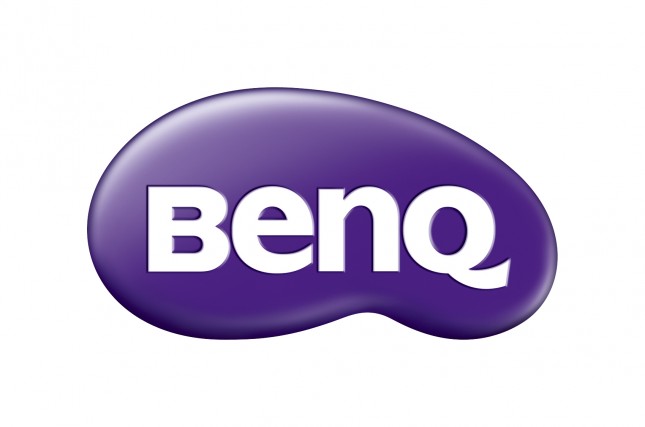 COSTA MESA, Calif. Dec. 11, 2014 BenQ America Corp., an internationally renowned digital lifestyle solutions provider, today announced its exciting new product portfolio for the 2015 International CES. Unveiling an all-new showcase that lets users do it all with flying colors, the companys latest innovations include the official launch of BenQs treVolo electrostatic Bluetooth speaker, a new line of fast-paced professional gaming monitors, design-focused photography and CAD/CAM displays, and Colorific projectors which produce color accuracy that goes far beyond the imagination.

Whether its audiophiles, gamers, creative professionals, or home theater enthusiasts, BenQs 2015 International CES portfolio is assembled to bring flying colors to everyday digital lifestyles, said Bob Wudeck, Associate Vice President, Strategy and Business Development at BenQ America Corp. This includes the anticipated global launch of treVolo, the worlds first portable electrostatic Bluetooth speaker; the markets only purpose-built photography monitor; and a new lineup of professional gaming monitors that allow players to conquer the competition. When adding our award-winning family of Colorific displays that continue to offer incredible value and color accurate projection, the BenQ booth promises to be a must-stop destination at CES.

Portable Audio

Let Your Music Take Flight With the All-New treVolo Electrostatic Bluetooth Speaker

Introducing the worlds first electrostatic Bluetooth speaker, BenQs treVolo is designed to make waves with todays most demanding audiophiles. Featuring a collapsible wing design and bidirectional sound reproduction through three audio profile modes, treVolo features electrostatic technology previously only available in high-end, floor standing speakers. The result is superior sonic quality, tonal balance, and the guarantee that every note is heard crisply and cleanly changing the way customers experience sound via a wireless speaker. Available in either silver or black, the aptX Bluetooth device lets music lovers instantly pair their handheld devices for access to streaming music or personal playlist sessions that last up to 12 continuous hours on a single charge creating extraordinary vocal clarity and expressive bass in any indoor or on-the-go location.

Gaming: ConQuer the Competition With High-Flying PC and Console Gaming Monitors

New Wide-Quad High-Definition XL2730Z

BenQs 27-inch XL2730Z monitor ensures gamers stay on the leaderboard by providing a WQHD 2560 x 1440 gateway into the fast-action world of gaming. Equipped with Gaming Refresh-rate Optimization Management (GROM), gamers gain the freedom to custom-build their personal gaming experience by tweaking viewing preferences such as refresh rates, display resolutions, and screen sizes. For even greater gaming comfort, the XL2730Z features BenQs RevolutionEyes technology for exceptional monitor performance by eliminating backlight flickering at all brightness levels so that gamers can engage in longer playing sessions. In addition, the monitors low blue light technology manages the exposure of blue spectrum light emitted by computer screens to further contribute to more comfortable viewing. The XL2730Z alsocomes equipped with 144Hz refresh rate, 1ms GTG response time, adaptive sync function, as well as BenQs Black Equalizer, Motion Blur Reduction 2.0, Auto Game, and Game to Go Modes.

New First-Person Shooter (FPS) XL2730T

Now available in 27-inches of pure gaming power, the XL2730T monitor is the continuation of the first-person shooter (FPS) revolution started by BenQs iconic XL2430T. Featuring Motion Blur Reduction 2.0 technology, the screen brings an ultra-smooth, blur-free, and lag-free gaming experience to todays competitive gaming scenarios. Also equipped with the improved Black eQualizer 2.0, the full HD XL2730T is able to detect the input source and automatically adjust the amount of brightness within a range selected by the user letting players identify targets effortlessly and react quickly to any situation without taking a timeout for manual adjustments. The XL2730T includes an Auto Game Mode that automatically detects and adjusts to the genre of the game being played and a new Game to Go Mode which allows gamers to save game modes onto a USB flash drive for perfect display tuning even on-the-go.

New Blazing-Fast RL2755HM

Built using feedback from the professional gaming community, the 27-inch RL2755HM monitor is engineered specifically for FPS games such as the new Halo and Call of Duty, and popular fighting games like Mortal Kombat with an ultra-low input lag that renders action without ghosting or latency from mouse motion. Featuring a blazing-fast 1ms GTG response time, the monitor comes equipped with 2-watt stereo speakers and dual HDMI ports to provide full HD connectivity with gaming consoles, as well as enabling live streaming of gaming content without any risk of lag or delay via the monitors unique HDMI-out port. The RL2755HM also features a 60Hz refresh rate tuned to match any console video output for seamless connectivity, LED backlighting for fly-off-the-screen color and a 12 million to 1 contrast ratio to further boost picture quality.

Hybrid XL2420G

BenQs latest XL2420G monitor brings NVIDIAs G-SYNC technology to create a new force in gaming that eliminates performance issues related to image tearing, stuttering, and latency giving gamers the ultimate experience in smooth, fast-action play. Unlike any other G-SYNC monitor, the XL2420G provides competitive gamers with the freedom to switch between a G-SYNC Mode, which ensures that images appear instantly the moment they are rendered, and BenQs proprietary Classic Mode for added versatility during gaming settings unsupported by G-SYNC. Equipped with an innovative hybrid engine, the XL2420G features a wide 24-inch screen, amazingly fast 1ms GTG response time, crisp LED display, RevolutionEyes technology, and BenQs Black eQualizer providing players with the advanced tools that are needed for conquering opponents in any gaming situation.

Digital Imaging: Color-Accurate Displays for Creative, Photography, and Industrial Design Pros

New SW2401PT Photography Monitor

BenQs SW2401PT is the worlds first professional photography monitor that combines a selection of high-end features for highly reliable color accuracy, fidelity, consistency, and seamless compatibility with todays DSLR cameras. Packed with market-changing features to facilitate color editing, the new QHD 2560×1440 display includes a 99-percent Adobe RGB color space to display a greater range of color reproduction for shades of blue and green while hardware calibration allows users to adjust the image-processing chip easily without changing the graphics card output data. Photographers also gain access to two preset modes to create personalized calibration settings, a 14-bit 3D Look Up Table (LUT) which improves RGB color blending accuracy for impeccable color reproduction, DeltaE<2 in both Adobe RGB and sRGB color spaces for viewing integrity, in addition to both an OSD controller and a Black-and-White viewing mode.

4K Ultra-High-Definition BL3201PH

Made specifically for the CAD/CAM community, the BL3201PH professional monitor provides engineering, design, and 3D-printing specialists with 32 inches of precision, an incredible 4K2K UHD resolution, and IPS technology creating an advanced workspace where design professionals can more effectively negotiate the minute details of their precision-based projects. With over four times more working space when compared to 1080p resolutions, the 3840×2160 display also provides users with a higher pixel per inch (ppi) rate while the monitors 100-percent sRGB color space renders accurate, true-to-life colors that are equivalent to the rec. 709 standard. Other features include a CAD/CAM Mode with special color map for popular CAD programs, Display Pilot software, auto pivot, an OSD controller, and BenQs RevolutionEyes technology for more comfortable viewing sessions.

Home Entertainment: Colorific Projectors for Accurate, Crisp, and Long-Lasting Color Reproduction

True-to-Life sRGB HC1200 Projector

Providing color beyond the imagination, BenQs Colorific HC1200 projector is specifically engineered to follow the sRGB industry color standard to provide improved out-of-the-box color precision over other top-selling projectors. By combining precise sRGB color accuracy with up to twice as much ANSI contrast than typical LCD projectors reproducing images that look as bright as top-selling 4,000 lumen projectors the device is able to offer incredible color fidelity and consistency for content that jumps off the screen. And like the entire BenQ Colorific family, the HC1200 will continue to display accurate colors for years to come without the risk of fading, ghosting, or yellowing.

HT1075 and HT1085ST Home Theater Projectors for Big Screen Enjoyment

Building on the storied success of the companys top-selling W1070 and the short-throw W1080ST, BenQs new HT1075 and HT1085ST home theater projectors take content to an entirely new level by combining the magic of over 1 billion colors, 3D-readiness, and the realism of full HD 1080p picture quality. The new projectors also add streaming and mirroring capabilities for handheld devices equipped with Mobile High-definition Link (MHL) allowing the simple transfer of small-screen content directly from any portable device. Adding to the projectors razor-sharp imaging are 2,200 ANSI lumens of brightness and a 10,000:1 contrast ratio, which turn colors from TV shows, movies, or sporting events into more natural-looking, film-like content. The result is an astounding feature set at a surprisingly small price tag, allowing enthusiasts to easily recreate full-on cinematic experiences right out of the box.

BenQ will be exhibiting its latest innovations during the 2015 International CES from Jan. 6-9 in Las Vegas, LVCC South Hall 4, Booth #36625.

For editors interested in meeting with BenQ during the show, please contact Veronica Esbona at [email protected] or +1-954-392-6990 to schedule a briefing.

# # #

About BenQ America Corp.

The BenQ digital lifestyle brand stands for Bringing Enjoyment N Quality to Life, fusing lifestyle with technology, enjoyment with productivity, and aesthetic design with purpose-built engineering. It is this mantra that has made BenQ the No. 1-selling projector brand powered by TI DLP technology in The Americas(1). BenQ America Corp. offers an extensive line of visual display and presentation solutions that incorporate the very latest technologies. The company delivers a broad range of Colorific projectors, RevolutionEyes monitors, interactive large-format displays, audio products, cloud consumer products, and lifestyle lighting for any application and market education, home, gaming, enterprise, government, house of worship, digital signage, A/V, and IT with cutting-edge models that lead the industry in performance, reliability, environmental sustainability, and aesthetics. Whether its interactive digital whiteboards for classrooms, full HD 3D projectors for home theaters, short-throw projectors for boardrooms, interactive flat-panel displays for digital signage, or LED backlight monitors for professional gaming, BenQ continues to defy the limits of digital displays. The companys products are available across North America through leading value-added distributors, resellers, and retailers.

More information is available at www.BenQ.us.

(1) Based upon Q314 Quarterly Projector Shipment and Forecast Report from PMA Research

About BenQ Corporation

Founded on the corporate vision of Bringing Enjoyment N Quality to Life, BenQ Corporation is a world-leading human technology and solutions provider aiming to elevate and enrich every aspect of consumers lives. To realize this vision, the company focuses on the aspects that matter most to people today lifestyle, business, healthcare, and education with the hope of providing people with the means to live better, increase efficiency, feel healthier, and enhance learning. Such means include a delightful broad portfolio of people-driven products and embedded technologies spanning digital projectors, monitors, interactive large-format displays, audio products, cloud consumer products, mobile communications, and lifestyle lighting. Because it matters.

About BenQ Group

The BenQ Group is a $22+ billion powerhouse comprised of nearly 20 independent companies operating in over 30 countries across numerous industries with a combined workforce of over 100,000 employees. Each Group member is a recognized leader in its own field, contributing to the BenQ Groups vast resources, broad R&D, and distinct strategic strengths. By leveraging each companys vertical specialization to create true scale across horizontal markets, the BenQ Group controls a highly efficient value chain with the unrivaled ability to deliver critical components and world-class solutions in the following industries: TFT-LCD, green energy, fine chemicals and advanced materials, lighting, IC design, precision components, system integration, branded business, and service. The Group is committed to profitable and sustainable businesses that share its long-standing vision of Bringing Enjoyment N Quality to Life. The BenQ Group companies are: BenQ Corporation, AU Optronics Corporation (worlds top manufacturer of large-size TFT-LCD panels), Qisda Corporation, Darfon Electronics Corporation, BenQ ESCO Corp., BenQ Materials Corp., BenQ Guru Corp., BenQ Medical Center, BenQ Medical Technology Corp., BenQ AB DentCare Corp., Daxin Materials Corp., Dazzo Technology Corp., Forhouse Corp., Lextar Electronics Corp., LILY Medical Corp., and Raydium Semiconductor Corp.

Facebook: https://www.facebook.com/BenQNorthAmerica

LinkedIn:http://linkd.in/1qcWHFB

Twitter: http://twitter.com/#!/BenQAmerica

YouTube: http://www.youtube.com/user/ShopBenQ

All trademarks and registered trademarks mentioned herein are the property of their respective owners.