Belly Armors RadiaShield Mens Boxer Brief Review
By
Over the years Legit Reviews has run across a number of companies that are selling products that help protect people from the harmful radiation emitted by cellphones and laptops. Two years ago we did a review on the Defenderpad laptop EMF & Radiation Shield (review) that ended up being rather controversial article as the issue, product effectiveness and high-cost got people talking. Radiation instantly sparks fear in people as we've grown up being taught about the dangers, but few realize or think about that laptops and smartphones give off radiation. Meet Belly Armors RadiaShield Mens Boxer Brief.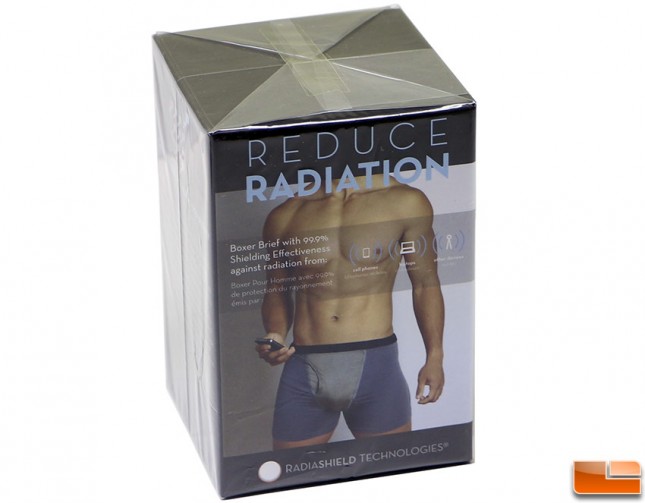 Belly Armors RadiaShield Mens Boxer Brief ($49.00 shipped) was designed to protect mens reproductive organs and maintain fertility health. Belly Armor is no new comer to the market as they have been selling products for men and women who want to lower their exposure to everyday radiation for more than half a decade. These days we are constantly surrounded by radiation from cell phones, wearables, laptops, Wi-Fi networks etc. These boxers claim to block 99.9% of these typical every day radiation rays (-10MHz to 8GHz with -50dB attenuation) that men are exposed to. Belly Armor is able to get this reduction by using what they call RadiaSheild Fabric that has been independently testing in FCC-cerfied and NVLAP-accredited labs to verify the 99.9% claims (see the report). Everyday radiation is shown to be associated with a decrease in semen quality and therefore reproductive capabilities.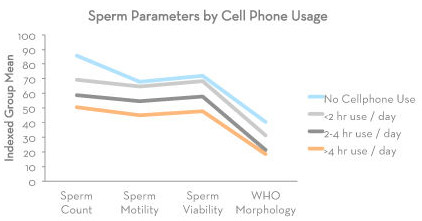 Use of cell phones by men is associated with a decrease in semen quality. The decrease in sperm count, motility, viability, and normal morphology is related to the duration of exposure to cell phones. – Cleveland Clinic, Fertility and Sterility Vol. 89, No. 1, January 2008
Belly Armor say 1 in 8 couples have trouble conceiving and that studies have linked cell phone and wireless devices with up to a 40% decrease in quantity and quality of sperm. So, they are trying to insinuate that since the RadiaShield Mens Boxer-Briefs reduce radiation exposure to reproductive organs by 99.9% that wearing these boxer-briefs should help your sperm be the best little swimmers that they can be.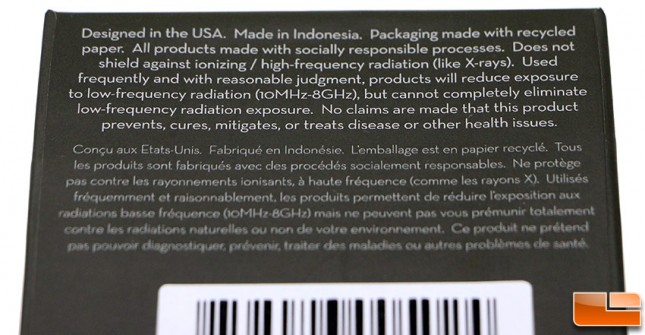 Let's take a quick look at the disclaimer on the side of the box as those usually prove fun to read.
Does not shield against ionizing / high-frequency radiation (like X-rays). Used frequently and with reasonable judgement, products will reduce exposure to low-frequency radiation (10MHz-8GHz), but cannot completely eliminate low-frequency radiation exposure. No claims are made that this product prevents, cures, mitigates, or treats disease or other health issues.
So, these won't totally block radiation and while they should reduce radiation there are no medical claims attached to this product.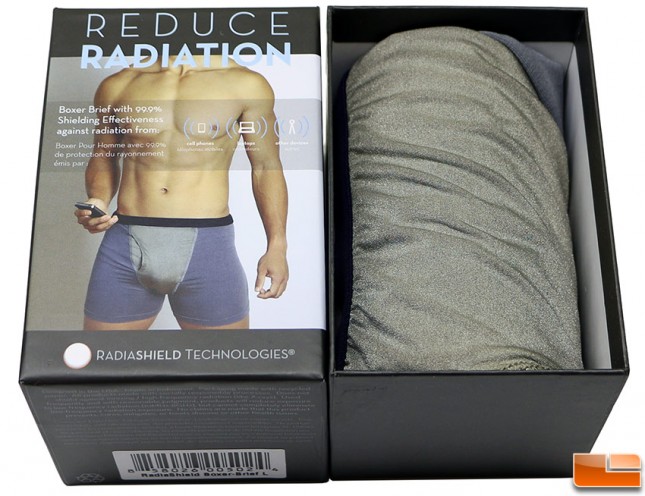 Once you remove the protective plastic cover you can open up the boxer-brief box and a nicely rolled up pair of boxers. The retail box is nicely made and product presentation are all top notch. The boxer-briefs are available in four sizes: Small (30-32″ waist), Medium (34-36″ waist), Large (38-40″ waist) and XL (42-44″ waist).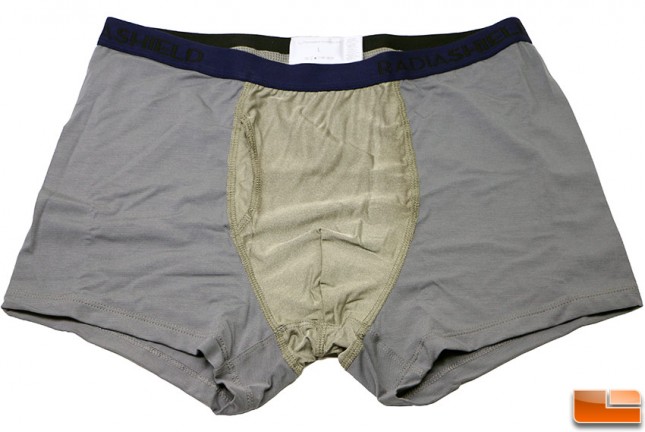 As you can see the RadiaShield Fabric is only located in the middle of the boxer-briefs and is a thin highly conductive silver textile. RadiaShield is said to shield you by neutralizing incoming electromagnetic waves and has similar shielding properties as a 1/4-inch (6mm) thick sheet of aluminum. Radiation from the sides is absorbed by the body before reaching reproductive organs, so the entire boxer-brief doesn't need to have RadiaShield Fabric. The area that isn't made from RadiaShield Fabric is comprised of 95% Modal, 5% Spandex. The end result is a smooth pair of boxer-briefs, but the RadiaShield fabric does feel a bit different. It's more breathable and feels colder than the other section when you first put them on. You can machine was these boxer-brief on the delicate wash cycle with cold water. You must air dry them though. Bleach, irons and dry cleaning are also out of the question.
Final Thoughts and Conclusions:
It's tough to know just how well Belly Armors RadiaShield Mens Boxer Briefs work, as there really isn't an easy and inexpensive way to test how much radiation is being blocked by these $49.00 boxer-briefs. We wrapped our Apple iPhone 6 and Samsung Galaxy S6 with 4G LTE and WiFi enabled in the RadiaShield section of the boxers and we did see the signal strength of both drop more times that not, but it wasn't 100% of the time. It's also tough to do that though as the conductive material in the RadiaSheild Fabric don't play nice with the touch screens on the phone so you have to lift off the material to see the signal strength and all that.
So, who knows how well these boxer-briefs actually work, but at least they give you some peace of mind that you are doing something from keeping your junk getting radiation from electronic devices. If you are worried about radiation or fertility and want to do something something about it you can give the Belly Armors RadiaShield Mens Boxer Briefs a chance. Belly Armor by RadiaShield products can be found online and in the United States in stores like Target and CVS.