Azza Inferno 310 Mid Tower Case Review
By
Final Thoughts and Conclusions
The Azza Inferno supports all the necessary components to make a powerful gaming system. For storage, you have space to install up to six 2.5 inch drives or two of those can be 3.5 inch drives instead. There is a 5.25 inch device bay that can be used for an optical drive, additional drives or other 5.25 inch device.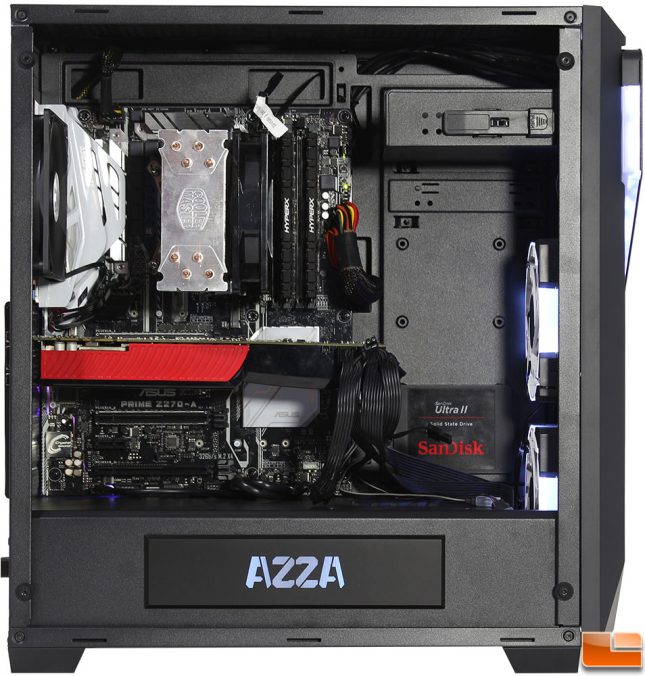 Graphics cards can be up to 380mm in length, while the CPU cooler can be either air or liquid cooling. If you choose to go with an air cooler, you are limited to coolers that are less than 155mm. Of course you can go with liquid coolers, which the Inferno 310 supports up to 360mm at the top, 280mm in the front or 120mm in the rear.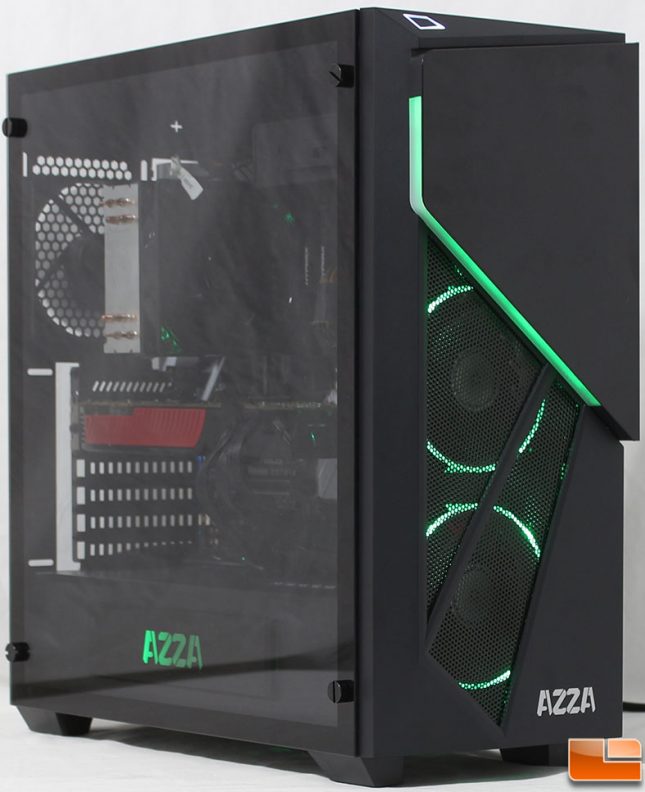 The current trend is to have Tempered Glass on cases. This gives the cases a high quality feel compared to either solid metal or acryllic panels. There are cases with Tempered Glass on all the panels, some one several sides, and some just put Tempered Glass on one panel. This is what Azza has done with the Inferno 310. They have replaced the main side panel with Tempered Glass, while leaving the other panels metal or plastic. Doing this gives the case a nice high quality aesthetic feel, while still keeping the price down. Plus with a solid back side panel, you don't have to be as concerned with how your cables look. Overall, I really like how the Azza Inferno 310 looks with the Tempered Glass side panel.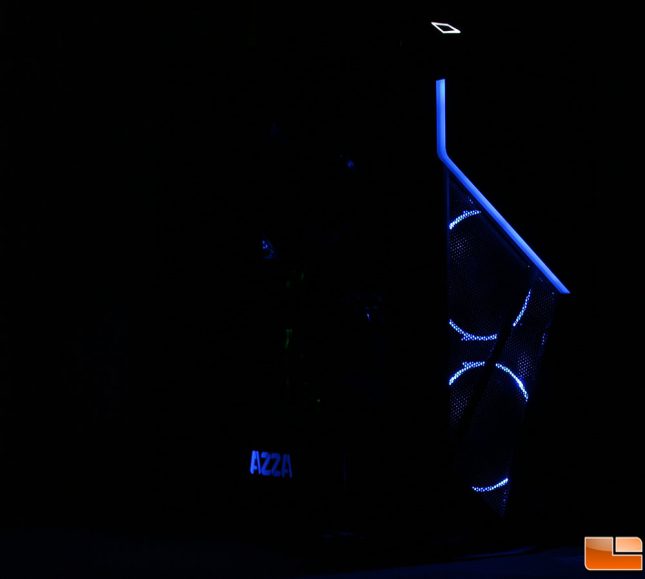 One of the key selling points of the Inferno 310 is the included RGB controller and RGB components. Azza has included two of their RGB Hurricane fans in the front, an RGB accent bar on the door hiding the 5.25 inch bay, and their logo on the power supply shroud. The included RGB controller is pretty basic, it supports only seven colors and three functions. Of course you have the option to skip the RGB controller and connect all of the RGB elements to your motherboard. Azza has also provided two addition RGB headers to connect additional RGB fans or LED light strips to the RGB controller. The only problem is that you can't buy any extra Azza Hurricane fans as they aren't on the market just yet. Azza hopes to get Newegg to carry the fans soon, but doesn't have an exact date for us as to when they'll be available.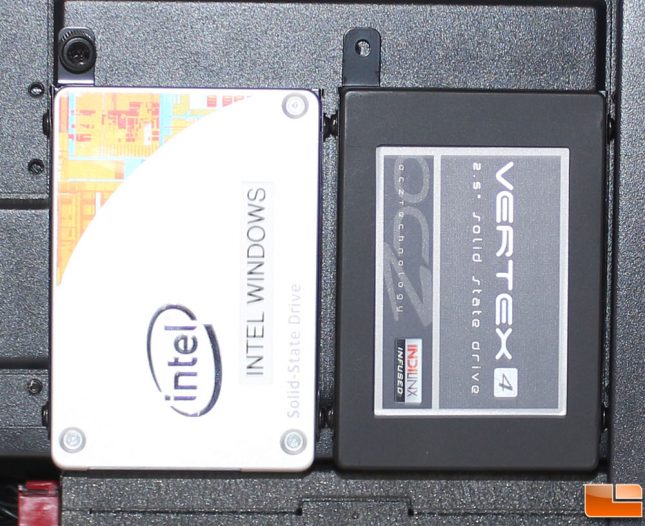 While building a system inside the Azza Inferno 320, there were several things that I felt needed to be addressed. The first is the intake fans, not having a filter on the front panel is going to cause the interior of the case to get dusty fairly quick. Next, the incorrect screws are included for the 2.5 inch trays, if you happen to have flat head screws you won't run into any issues. However, I feel they should've been included with the Inferno 310. Finally, the last concern is the size of the cable management holes, they will fit the necessary cables as long as you plan for them. In particular the hole on the power supply cover, if you plan to use this for PCIe cables, you'll want to run those cables before installing the motherboard.
The Azza Inferno 310 is currently available online for $89.99 with free shipping; in addition until 10/23/2017 there is a 10% promo code available and there is also a $20 rebate available until 10/31/2017. For this price there is a wide range of ATX cases available however there aren't many ATX cases that offer Tempered Glass side panels, RGB fans and a RGB controller. If you can find the Azza Inferno 310 case for around $61 shipped like it is right now with all the promotions we find that this case packs a really good value!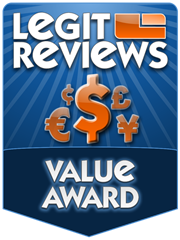 Legit Bottom Line: The Azza Inferno is well built and a great looking case. When building a system you'll want to plan out your install so you do not have to uninstall components in order to get everything done exactly how you want.