ATI Radeon X1800 GTO Video Card Review
By
ATI Tries To Ruin NVIDIA's Party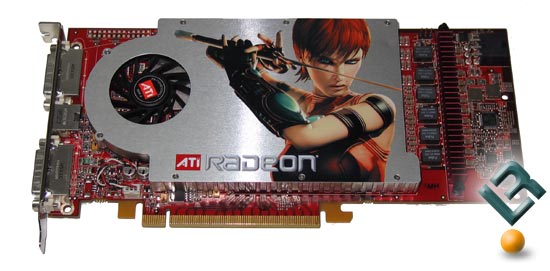 The Radeon X1800 GTO came to us as a bit of a surprise. It showed up with very little advanced notice and is also seems to have caught Nvidia by surprise also. ATI knew they needed to launch a worthy competitor to the 7600GT and there solution is the Radeon X1800 GTO video card. Nvidia had planned to release the 7600GT against ATI?s X1600 Pro and X1600XT models, which would have been a very ugly affair for the ATI cards. Instead ATI took their R520 core and did a number of modifications to the card to cut back performance and the price tag. With an MSRP of $249, the X1800 GTO is essentially a modified Radeon X1800 XL GPU with fewer pipelines and ROPs. Here, we see a slight decrease from 16 pipelines down to 12 as well as a drop in Raster Operator Units (ROPs) from 16 to 8. Other than these changes the X1800 GTO retains all the features and functionality of the full Radeon X1800 series of GPU's.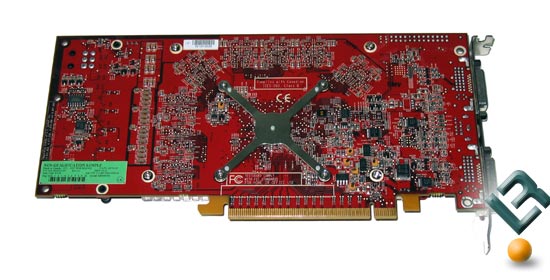 Let?s get straight to the ugly truth, the X1800 GTO is not hard launching today and has no availability until March 31st. Yes, that means that ATI is doing a paper launch to spoil NVIDIA's launch this week. Legit Reviews hates paper launches and ATI knows this, but they love to do them just to get some numbers and press out on the market. ATI is very dedicated to delivering this card to market but a hard launch is the only way to go anymore. When NVIDIA launched their 7600 GT, 7900 GT and 7900 GTX yesterday they were available to be bought right then and there. Since the R520 is not a new core and the GTO's aren't shipping yet it makes you wonder who got owned in this round of the video card battle. Only time will tell on that front!
When it comes to pricing and card selection on the $200+ side of the market ATI has a number of solutions out on the market. Actually the X1800 GTO will be the seventh ATI card in the $249 to $549 price range.
| | | |
| --- | --- | --- |
| Video Card | MSRP | Availability |
| Radeon X1800 GTO 256MB | $249 | March 31st |
| Radeon X1800 XL 256MB | $299 | NOW |
| Radeon X1800 XT 512MB | $329 | NOW |
| Radeon X1800 Crossfire 512MB | $349 | NOW |
| Radeon X1900 XT 512MB | $479 | NOW |
| Radeon X1900 XTX 512MB | $549 | NOW |
| Radeon X1900 Crossfire 512MB | $549 | NOW |
With that said let?s take a look at why the competition in the mid-range just got a whole lot hotter.