ATI Explains Their Warranty Reduction
By
ATI Explains The Warranty Reduction
ATI silently lowered its warranty from three years down to a single year on the majority of their desktop graphics cards, which has created some upset and confused consumers. The warranty change was found by consumers who visited the Warranty Service and Repair page on ATI's website. Cutting warranties is nothing new as many will recall the month in 2002 when Maxtor, Seagate, and Western Digital all conveniently reduced their warranties down to a single year on most hard drives. When the hard drive companies cut warranties the consumer was left in the dust and had every right to be upset, but the ATI warranty reduction might actually help consumers lengthen their warranties. If you are confused yet don?t worry as we will try to clear things up for you.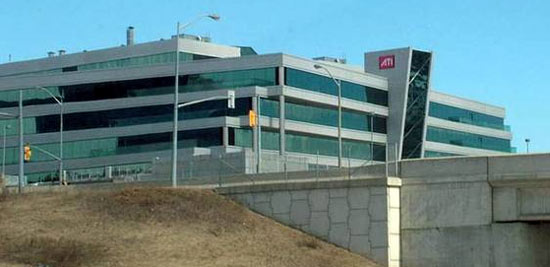 When we spoke to ATI about the warranty changes they explained that it was done for a number of reasons. After studying the average "return rate over time" charts it was discovered that nearly 90% of all video card returns were done in the first 60 days. This means that consumers very seldom used their warranty on the second and third years per the old warranty plan. Since ATI?s warranty plan covers production cards for three years a large inventory of cards has to be kept on hand for warranty work. This inventory is nothing more than a money pit for ATI, as the cards lose value each and every day. ATI is a publicly traded company on the Nasdaq stock market (ATYT) and the Toronto Stock Exchange (ATY), so by reducing money losing inventory ATI stands to possibly gain on paper for investors starting next year when the first of the one year warranty cards come to a close. We also asked ATI about the timing of the warranty reduction as it came when the stock was near it's 52 week low, but ATI said that the change was planned months in advance and that the two events are nothing more than a coincidence.
Another reason for the warranty change was to give ATI?s partners something unique. The bulk of ATI graphics processors are sold to card makers to build "ATI Powered" graphics cards. Instead of matching or offering a longer warranty period than some partners ATI has chosen to step away from the warranty race. Both Sapphire Technologies and PowerColor offer two year warranties on their ATI based graphics cards. Before the recent change ATI was offering a better warranty than their partners, which doesn?t seem to make good business sense from our point of view. One company that stands out when it comes to warranties is VisionTek, which offers a limited lifetime warranty on retail based ATI cards. The recent trend in the video card industry is to offer lifetime warranties and now that third party companies are offering limited lifetime warranties it is unjustified for ATI to compete with their own partners.
As ATI Technologies continues to grow as a company they are going to have to make some changes along the way. Sure, every company has growing pains along the way, but Legit Reviews does not see this warranty reduction as a bad thing. We hope that it will increase warranty competition among the third party builders and in the end it will be the consumers who win. An example of this is PowerColor, who we spoke with just before publishing this article. Powercolor will continue to retain their 2-year warranty, but informed Legit Reviews that there MIGHT be plans that for a lifetime untransferable warranty in the near future. Bring on the lifetime warranties!
If you have any comments on this subject we would love to hear them in the forums!
Note: Anyone with an existing warranty will not be impacted by these changes. This is for new purchases and all new purchases have the warranties clearly marked on the boxes.