ASUS Xonar HDAV 1.3 Slim HDMI Audio Card
By
ASUS XONAR HDAV 1.3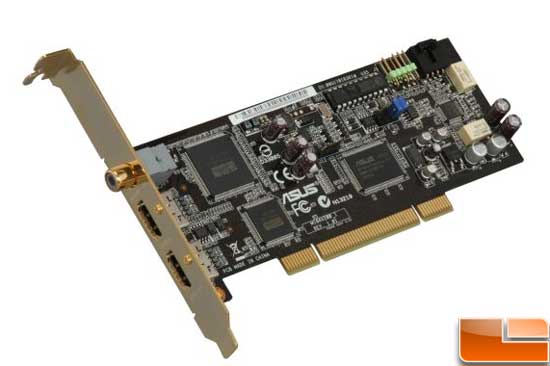 There are a few different ways to build a Home Theater PC. More times than not the biggest deciding factor is the cost of components, which usually means onboard sound and onboard video. For most of us, the least expensive, least power hungry components, the better. Then, we have the audiophiles. The people who are willing to spend thousands of dollars on a single speaker because it produces, what they consider, the best sound possible. Somewhere in between those two we have the enthusiasts who love their sound quality but don't want to spend incredible amounts of money on equipment. Today, we have a sound card geared to those who are looking for a great experience with their HTPC without throwing a ton of money at it.
Our review today focuses on the ASUS Xonar HDAV 1.3, particularly the Slim version. This is a high quality sound card that offers the latest and greatest features of Blu-ray and HD DVD, such as Dolby True HD, Dolby Digital Plus, and DTS-HD Master Audio bitstreaming. The DTS-HD bitstreaming feature has been quite a buzzword lately, and this is the first audio card to support it. For those not in the know, DTS-HD Master Audio is bit-for-bit identical to the studio's master recording, which means you hear lossless audio across a very high variable bit-rate stream. It can provide up to 7.1 audio channels at 96KHz sampling frequency/ 24-bit depths that are identical to the original. Also supported is 7.1 channel LPCM. Note that the sound card is officially rated for 192KHz; 96KHz is the DTS-HD MA specification.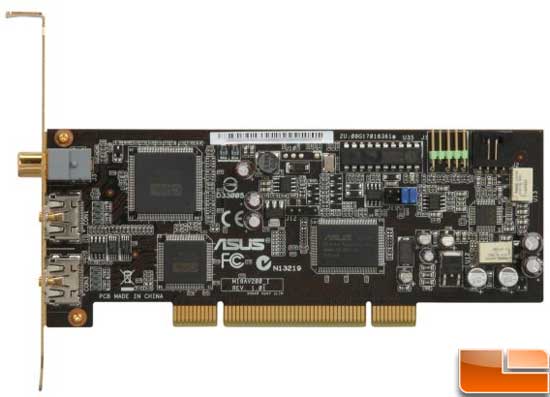 As you can see from the photo this card is very clean, with a black PCB and a gold PCI bracket. Did someone mention PCI? Yes, this card is a throwback, sporting a PCI 2.1 spec connection. While a PCI-e model is available in the HDAV 1.3 Deluxe, it also comes with a $240 price tag! Our Xonar HDAV 1.3 Slim comes priced at a more reasonable $139.99. On the upper right of the card you can see a green front panel header which supports either HD Audio or AC97. The black header is for an AUX input.
Out to the back side of the card we see the gold PCI bracket with a pair of HDMI ports and a Coaxial/TOSLINK output. TOSLINK is available via the adapter seen on the next page. The way it works is that your video is sent via HDMI to the ASUS XONAR HDAV 1.3 input. The sound card then adds the audio to the protected path of HDMI and then outputs both, again via HDMI, to your receiver/television. It supports up to 1080p video resolution in DTV.