ASUS ROG Forever – ASUS AREZ Series Canceled
By
If you want to make a public announcement and don't want it to get much attention you do it over the weekend when no one pays attention. It looks like ASUS did just that on Twitter Saturday night at 9:50pm when they announced that they aren't going to bring the ASUS AREZ line of AMD Radeon graphics cards to market. The ASUS_AREZ Twitter account has just 132 followers, so basically no one saw the news.
#ASUS #AREZ is coming to an end, #ROG is here to stay.

— ASUS AREZ (@ASUS_AREZ) May 20, 2018
NNVIDIA's GeForce Partner Program (GPP) was likely the reason ASUS came up with the AREZ Radeon RX Series of cards, but NVIDIA ended that program and now AREZ is also dead. ASUS is going to stick with the Republic of Gamers (ROG) brand line that focuses on being the best hardware for PC gaming, eSports and overclocking. Much has been said about the NVIDIA GeForce Partner Program, but thankfully we can move on as the program has been canceled.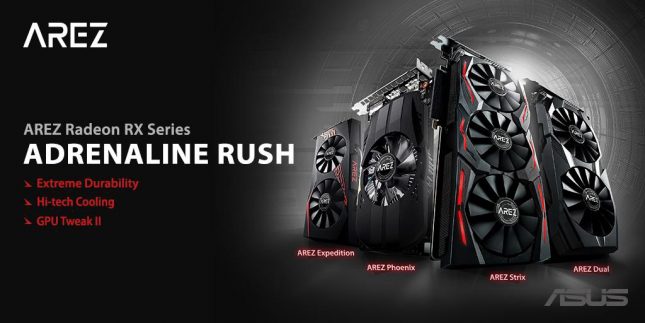 Update 5/22/2018: We have an update on this 'news' here. The Twitter account was fake, but the fate of AREZ is unknown as ASUS USA has declined to comment about it sticking around.