ASUS P5WD2 Premium 955X Motherboard Review
By
Graphics Testing
Doom 3
Doom 3 is one of the most system taxing games available. Its popularity also makes it a great choice for system benchmarking. I like to use Time Demo 1 with resolution set to 1024×768 with detail set to high.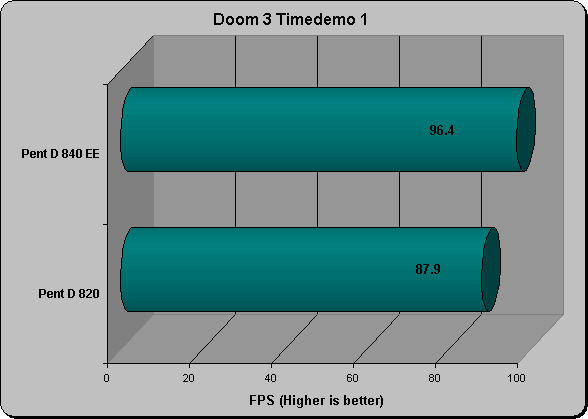 Far Cry- Volcano
Far Cry is another super popular FPS title that seriously taxes your systems graphics. HardwareOC developed this specialized benchmarking utility that automatically runs the test twice and averages out the score. V 1.41 was used here, with a resolution of 1024×768 and detail levels set to high.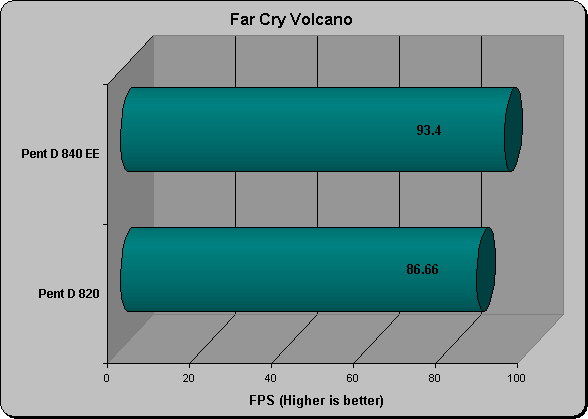 3DMark05 Overall Score
3DMark05 is best suited for the latest generation of DirectX- 9.0 graphics cards. It is the first benchmark to require a DirectX9.0 compliant hardware with support for Pixel Shaders 2.0 or higher! By combining high quality 3D tests, CPU tests, feature tests, image quality tools, and much more, 3DMark05 is a premium benchmark for evaluating the latest generation of gaming hardware.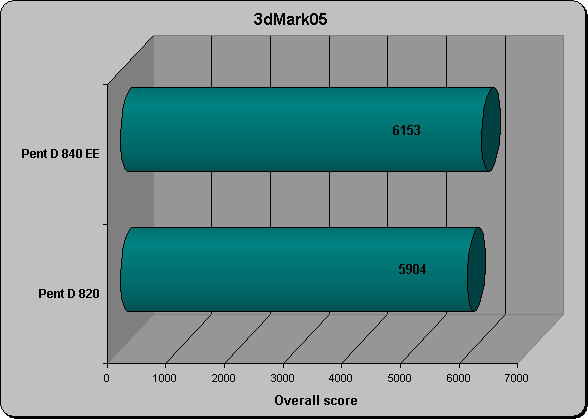 3DMark03 Overall Score
3DMark03 is a collection of four 3D game based tests. Each 3DMark03 game test is a real-time rendering of a 3D scenario. It is important to note that these renderings are not merely animations or a set of recorded events; they are designed to function like 3D games work. As with 3D games, all computations are performed in real time. This is a critical part of FutureMarks philosophy of 3D graphics benchmarking.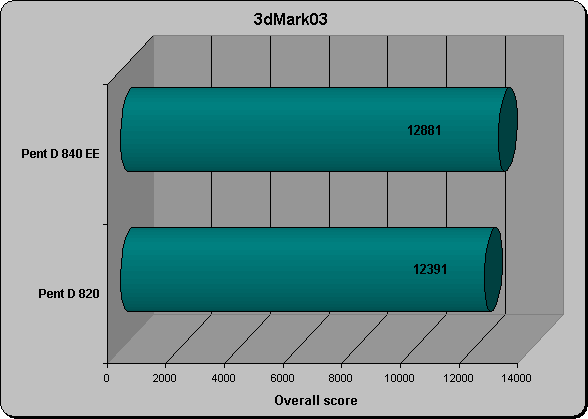 Again, the Pentium d 840 EE beats the 920 across the board, but again the Pentium D 820 is no slouch. The 820 is not a great choice for a pure gaming rig, but for those of you who do more than play FPS all day, the Pentium D 820 is an adequate gaming processor that offers much more.