ASUS Auto-Extreme Technology – Fully Automated Video Card Production
By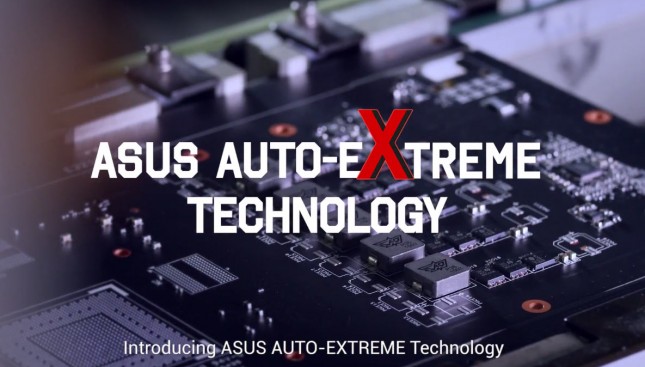 ASUS graphics cards are now produced with ASUS Auto-Extreme technology. This is a new 100% automated manufacturing process, which is an industry-first 100% according to ASUS. Until today all graphics cards being produced required people to hand place the larger components on the circuit board or PCB as many call it. ASUS has achieved 100% automation and is still able to use aerospace-grade Super Alloy Power II components for unsurpassed quality and reliability. It took years of work and over 180 innovations to make this idea a reality.
The technology is said to improve the quality of the graphics card and allowing for greating overclocking stability of the boards components. This is because no flux is needed with this new process and ASUS is able to skip a an entire stage of heating in the product process. No flux also means less dust buildup and oxidation on the circuit board and connectors. This process also helps ASUS save money as it reduces the number of employees they need to hire for the assembly line, reduces the use of harsh chemicals and they are able to reduce electricity consumption by 50%!
ASUS Auto-Extreme Technology also allows ASUS to create circuit boards that are completely smooth as everything is surface mounted for the very first time thanks to Surface Mounted Technology (SMT). This means no more pins and prongs will be poking you on the back of the board when you are installing your video card in your gaming PC since board components are soldered onto pads on the board itself rather than placed through holes on the PCB. ASUS believes this moves them a step closer to producing the best graphics card possible.
You can see ASUS Auto-Extreme Technology in action on the video below. The video also features ASUS Chief Engineer of Graphcis Cards Mr. Ken Liu himself!