ASRock ION 330HT-BD 1080P Blu-Ray HTPC System Review
By
ASRock ION 330HT-BD HTPC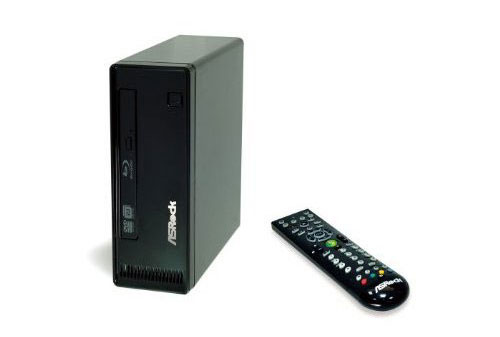 As we showed you in our recent article it is very easy to set up Windows 7 and Media Center on a barebones system. Today we are taking a look at the hardware behind that article, the ASRock ION 300HT-BD.
The first thing strikes you about this Nettop is its size. I have had a number of people see the system as I was moving it from one from one room or another and ask what is that? When I tell them its a PC they look very puzzled because PCs are supposed to be big and bulky. Its external dimensions are 195mm(W) x 70mm(H) x 186mm(L).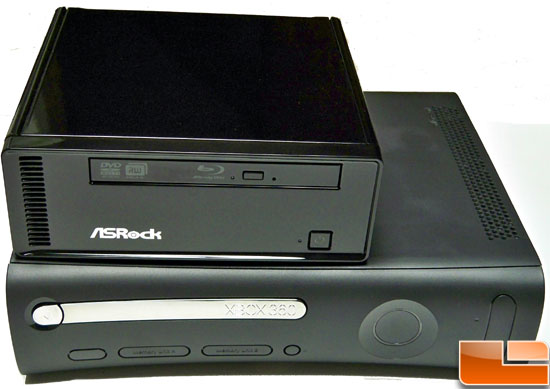 For a little perspective on size, here is the ION 330HT-BD sitting on an XBOX 360 Elite. As you can see, the 360 is quite a bit larger.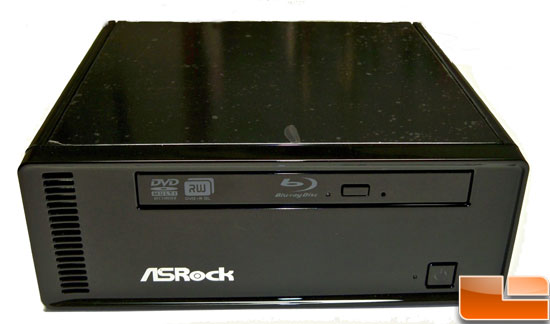 Packed with some impressive technology, the ION 330HT-BD could be just the HTPC youve been looking for. At its heart, it has an Intel Atom 330 1.6GHz CPU. The Atom 330 is a dual core, hyper threaded CPU. While it isnt a monster performer, it has very low power use and is right at home for use in an HTPC. The other important part of an HTPC is the graphics processor. As the name suggests this an NVIDIA ION chip, which means it capable of DX10 graphics, and full 1080p hardware accelerated video playback. Priced at $509.99 + $6.99 shipping , this is a good solution for someone not familiar with putting a system together but looking to get into a HTPC.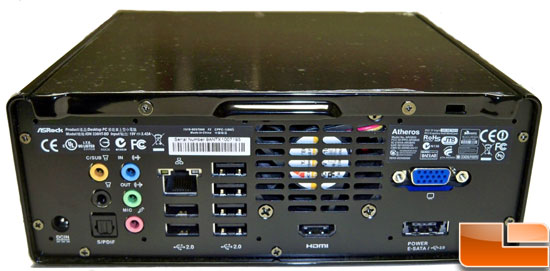 Audio through the HDMI connection is a full 7.1 HD with DTS. While audio bit streaming is the preferred audio path by home theater aficionados, the ION is a bit lacking here with "only" LPCM audio. To be honest, to take advantage of bit streaming and notice a difference would mean spending a lot of money on home theater hardware.
Other highlights of the ION 330HT are Gigabit LAN, a 320GB 5400rpm hard drive, 2GB of RAM, a Blu-ray ROM, 6 USB 2.0 ports, a powered eSATA connection, TOSLINK, and a Wireless b/g/n card. The ION 330HT-BD is also shipped with a great Media Center infrared remote. The receiver for the remote is built into the chassis so there is no set up required.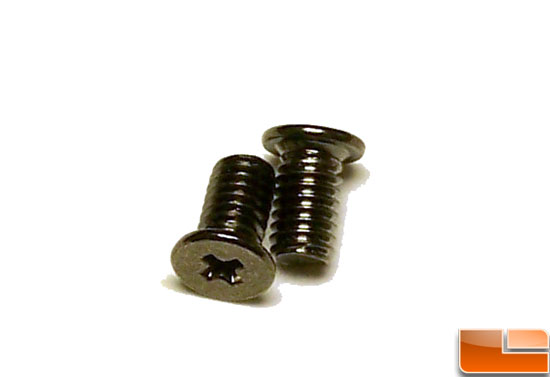 This little system packs all of its hardware into a great looking black painted case. This is one of the nicer paint jobs we have seen in a while. ASRock realizes how important the look of the system is and wrapped this little guy with a sticky plastic to protect the paint until the system is ready to be used. The screws needed to get into the system are anodized black which is a nice touch.