ARM and GLOBALFOUNDRIES Sign 20-nanometer Agreement
By
GLOBALFOUNDRIES and ARM today announced a multi-year agreement to jointly deliver optimized system-on-chip (SoC) solutions for ARM processor designs on GLOBALFOUNDRIES 20-nanometer (nm) and FinFET process technologies. The new agreement also extends the long-standing collaboration to include graphics processors, which are becoming an increasingly critical component in mobile devices. As part of the agreement, ARM will develop a full platform of ARM Artisan Physical IP, including standard cell libraries, memory compilers and POP IP solutions. The results will help enable a new level of system performance and power-efficiency for a range of mobile applications, from smartphones to tablets to ultra-thin notebooks.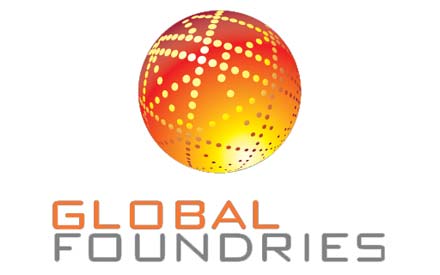 The companies have been collaborating for several years to jointly optimize ARM Cortex-A series processors, including multiple demonstrations of performance and power-efficiency benefits on 28nm as well as a 20nm test-chip implementation currently running through GLOBALFOUNDRIES fab in Malta, N.Y.
This early engagement promotes the rapid adoption of ARM and GLOBALFOUNDRIES technologies in future SoCs for several important markets, said Simon Segars, executive vice president and general manager, Processor and Physical IP Divisions at ARM. Customers designing for mobile, tablet and computing applications will benefit extensively from the energy-efficient ARM processor and graphics processor included in this collaboration. By proactively working together to enable next-generation 20nm-LPM and FinFET process technologies, our mutual customers can be assured a range of implementation options that will enable two more generations of advanced semiconductor devices.